UCSC – The Humanities Institute
The Humanities Institute
Every year someone new declares that the Humanities is "dead." But in a time of fake news and big data, Humanists might be the ones to save us.
View Website
→
The Approach
The Challenge
Learning to see the forest and the trees
The Humanities are undervalued/misunderstood at a time when the skills this field provides—critical thinking, human understanding, context, abstract thought, curiosity—are most needed and hardest to automate. UCSC brought Swell on to make the Humanities more relevant and, well, human. In an increasingly complex world, we needed to clarify the mission of the Institute and ground it in what matters — peoples' lives.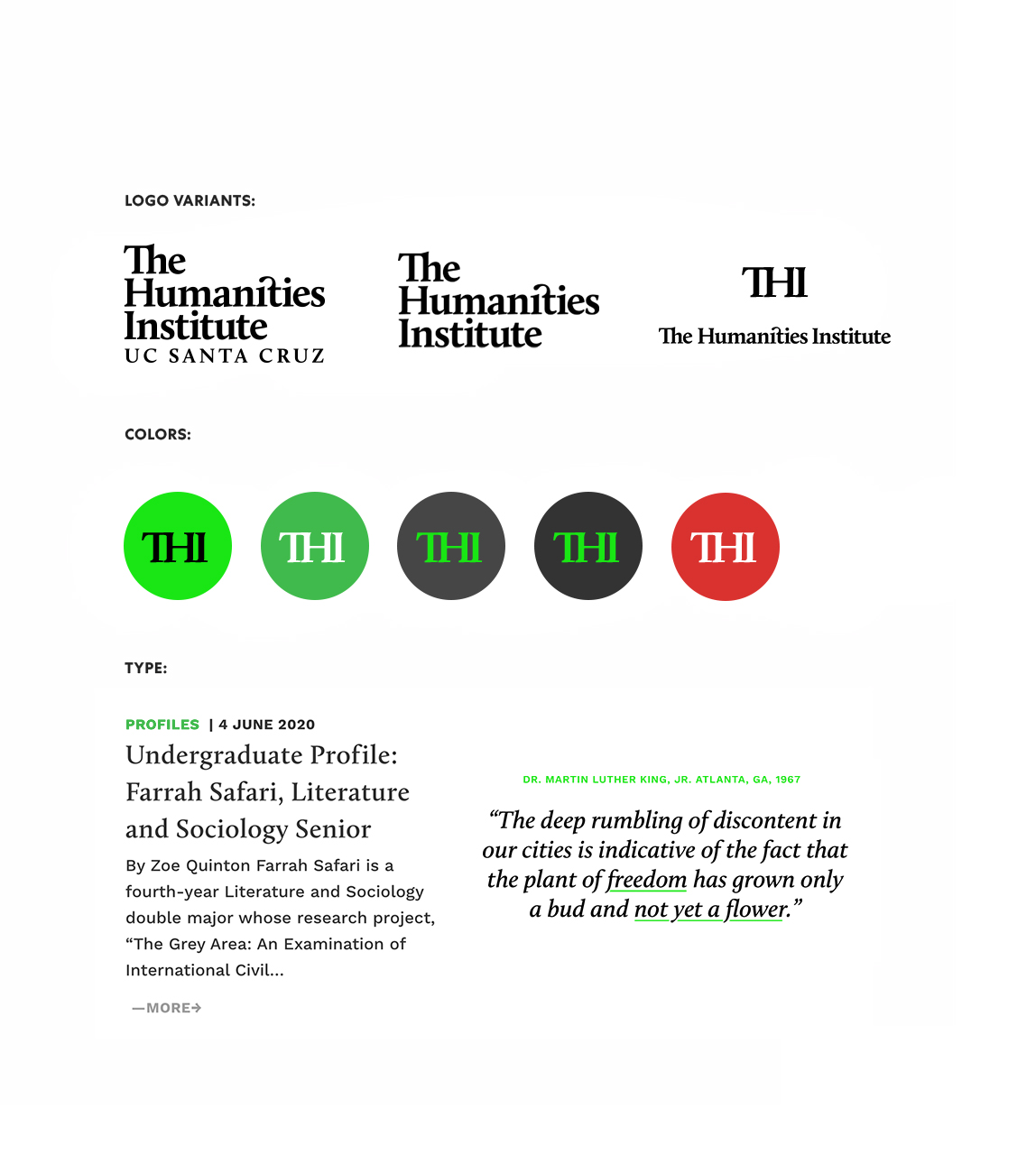 Identity Refresh We set out to build a brand as bold and ambitious as our client's end-goal: to rescue the Humanities from the Ivory Tower of academic navel gazing. For the Humanities to survive, it was time for the academy to see the forest and the trees.
Web Design We built a platform for the vital work of the humanities that would support the work of humanities faculty, graduate students and undergraduate fellows.
The Result
A humanities research hub committed to community
We re-introduced the organization as The Humanities Institute – a global hub for all things Humanities-related, from research and interdisciplinary collaboration to public events. In a year, we doubled the organization's digital audience and caused a commotion on campus that rallied people to the Institute and led to six-figure contributions to support the cause.