Get help, give help
Block by block, The People's Project is working across Los Angeles to scale mutual aid and ensure the everyday needs of our community are met. It's building and scaling the capacity for organizers, volunteers, and neighbors to connect communities to rental assistance, food aid, financial literacy, workforce training, childcare, and more. The People's Project is not a charity; it is the community standing together in solidarity, helping each other in meaningful ways.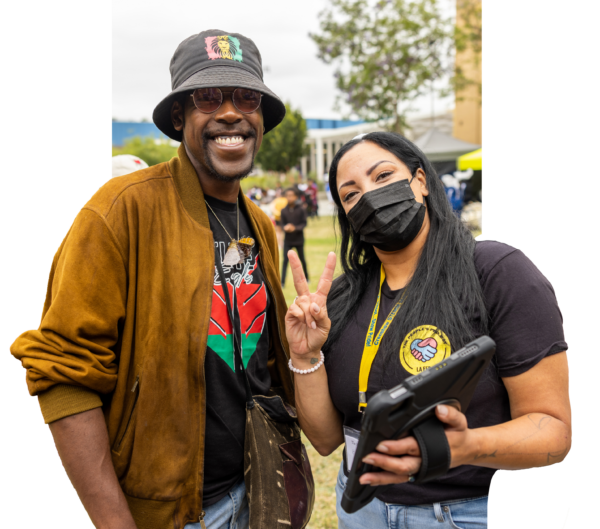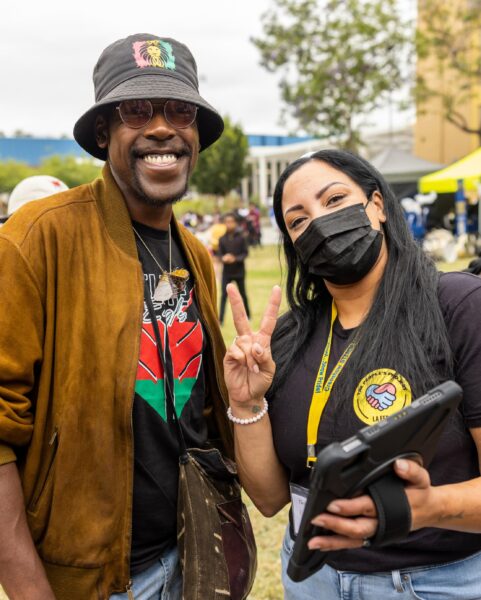 1 — The Challenge
Matching people to critical aid, easily and quickly
The needs of our community are many—and when the systems and institutions tasked with providing that aid fail—it's up to us to step up. The People's Project is a groundbreaking effort to empower communities through mutual cooperation in South and Southeast LA.

2 — The Brand
Eye-catching and Modern
To reintroduce mutual aid to a new generation, we created a brand voice and identity as dynamic, flexible, and vibrant as the communities we wanted to reach.
Our primary logo—two interlocked hands in the shape of a heart—represents the campaign's vision of community care and support. Meanwhile our bold typeface and clean layouts evoke a sense of authority and approachability.
Our designs embraced simplicity to lean into the "homegrown" aesthetics of traditional mutual aid, while infusing a level of professionalism that took The People's Project to a new level.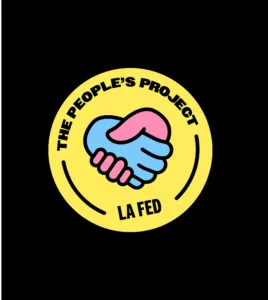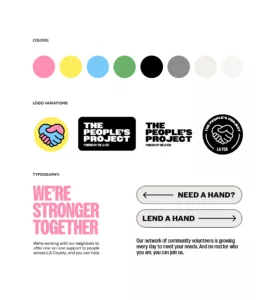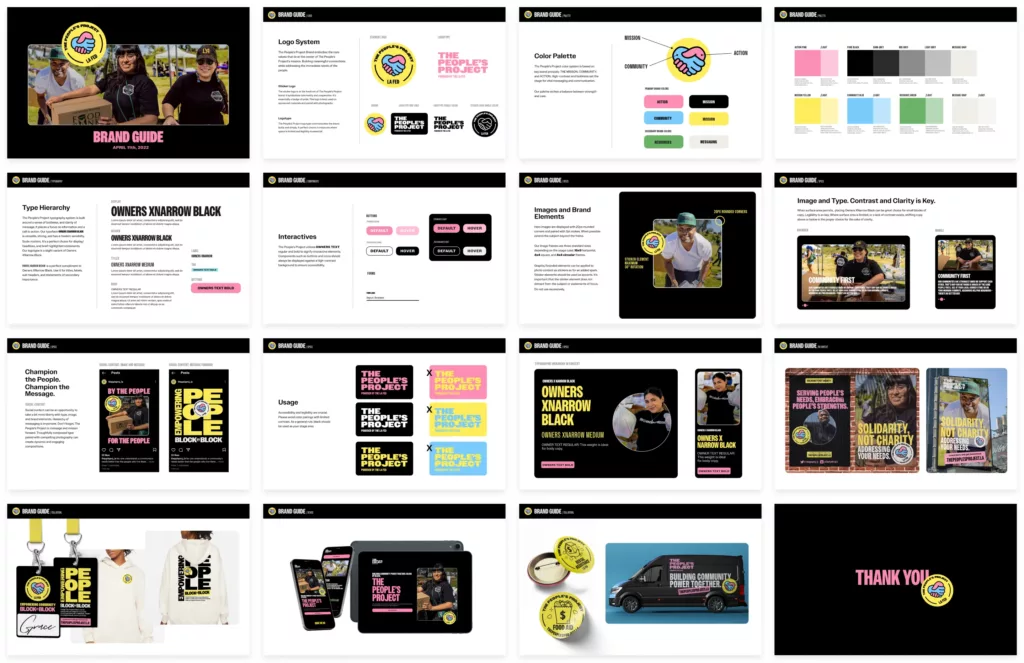 3 — Collateral
Building awareness about mutual aid
Through street level activations and storytelling, the People's Project is building awareness and education about mutual aid—what it is, what it isn't, and how mutual aid has been at the center of transformational movements for generations.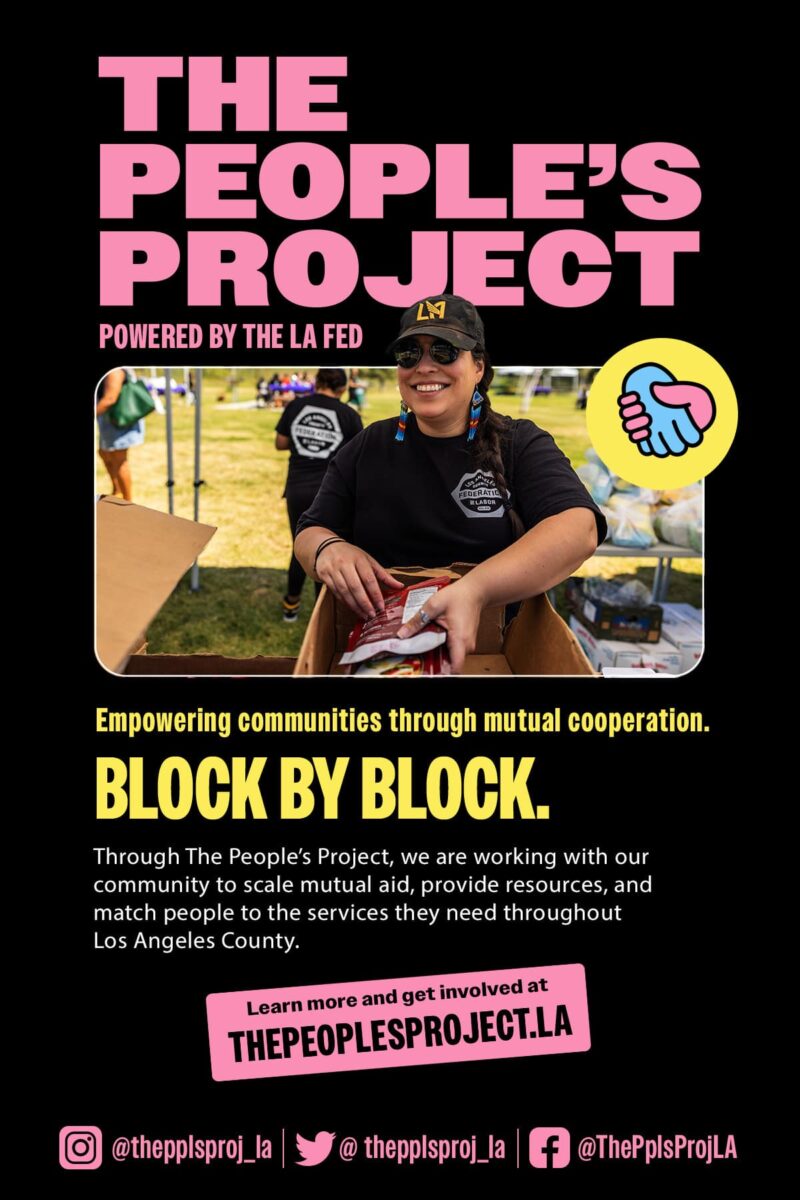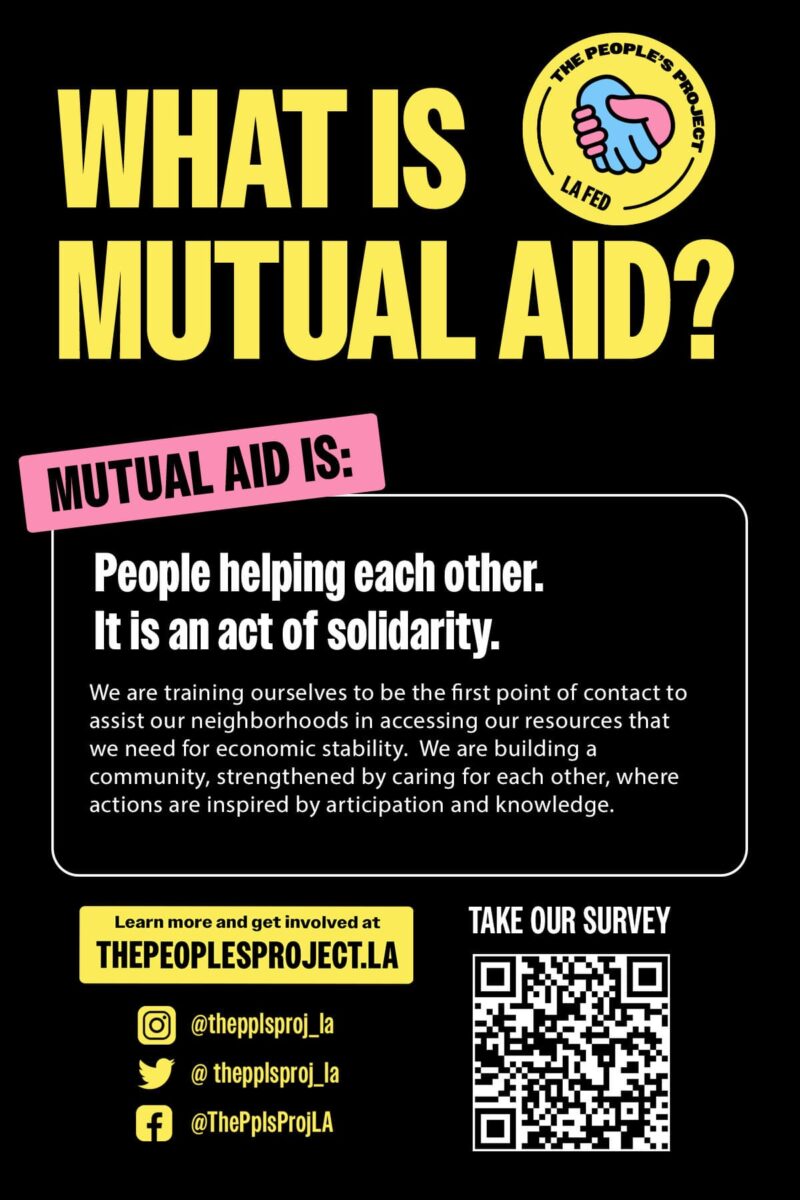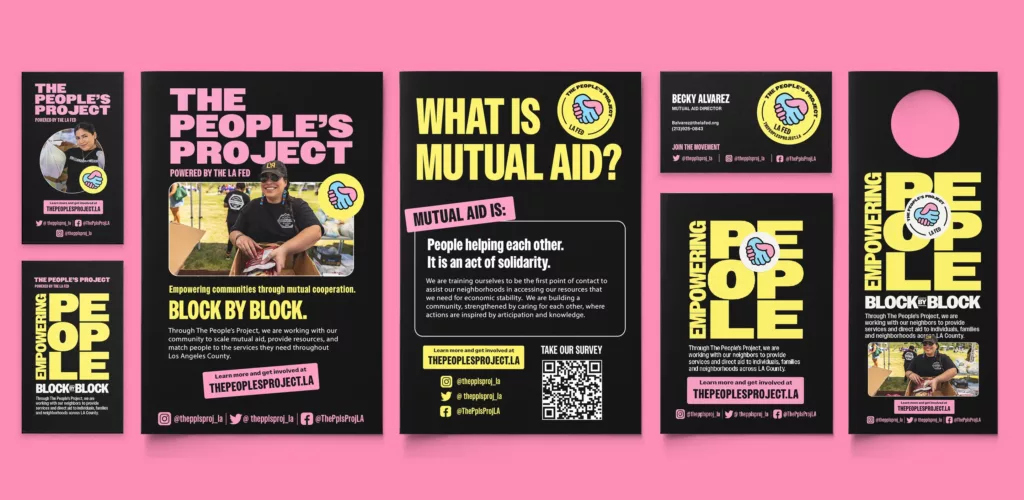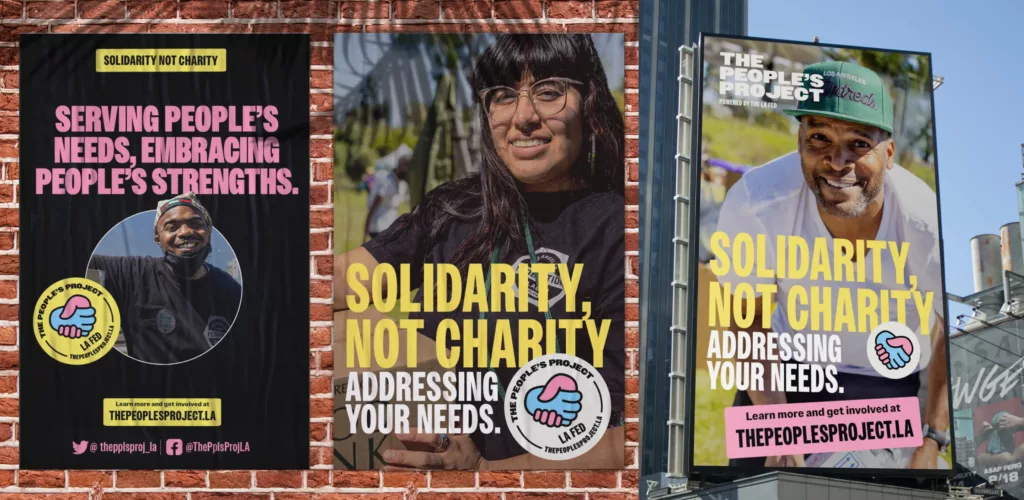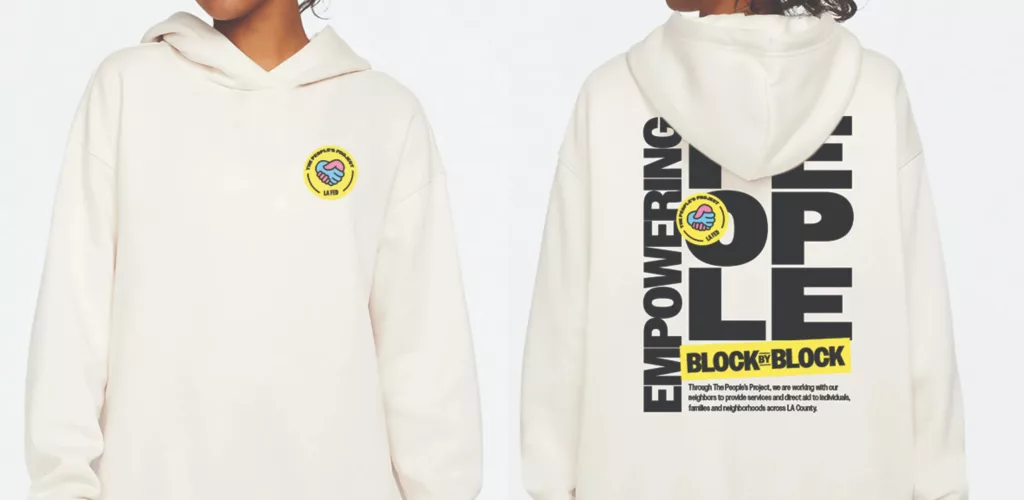 4 — The Website
Streamlining support
In building the website, we considered two main goals. The first was to explain what mutual aid is and how it works. The second was to create an ecosystem where people could connect with and support each other. To achieve these two goals, we built a site that functions as a hub for people interested in learning more and getting involved with mutual aid.
With concise, accessible copy; bold calls to action; and a clean user interface, this site takes the guesswork out of community support. We made sure The People's Project was the place to be for anyone looking to give and receive support in their neighborhood.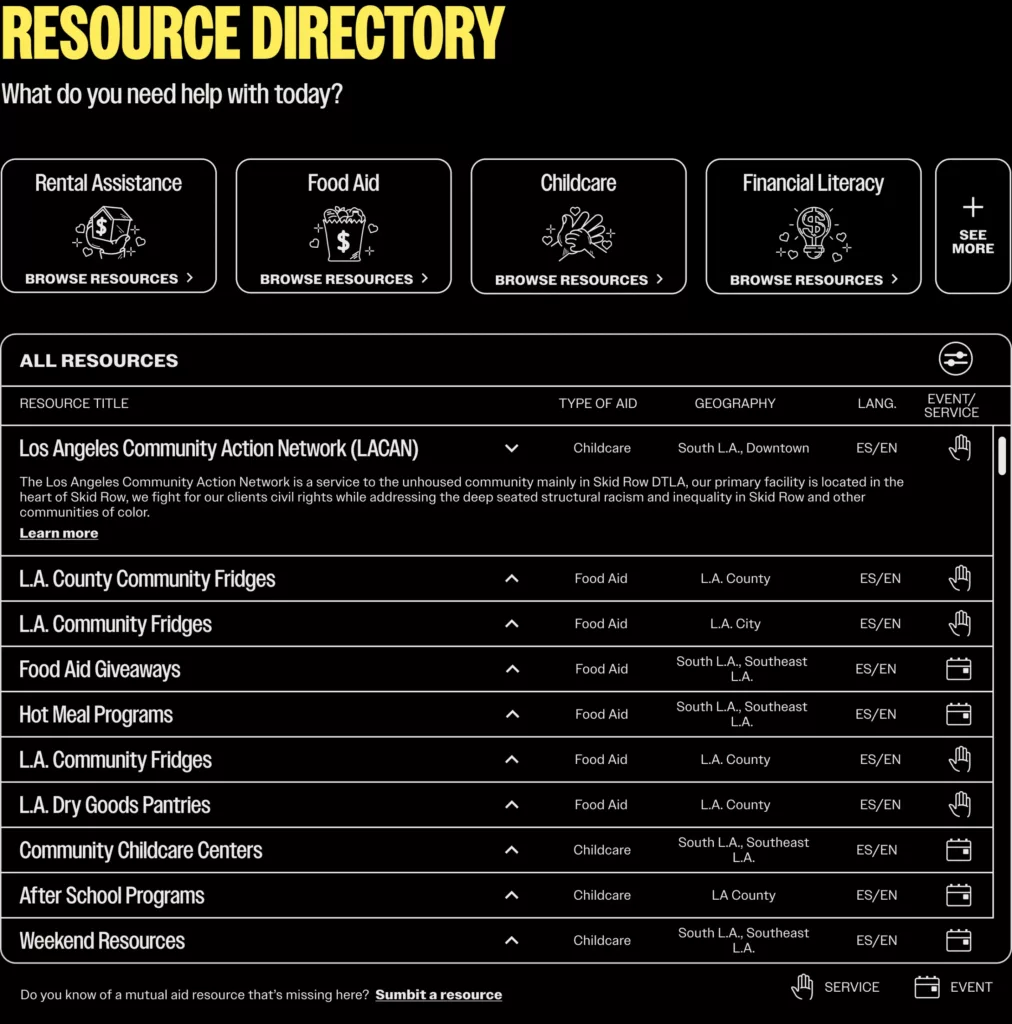 5 — Social Media
Centering people and their stories
Above all else, The People's Project is about people helping people. To lean into this, we established our social media channels as a space to educate, connect, and share resources. From explainer carousels to posts promoting local mutual aid events, we provided our audiences with value and insight and continued to challenge popular ideas about what mutual aid is and what it can achieve.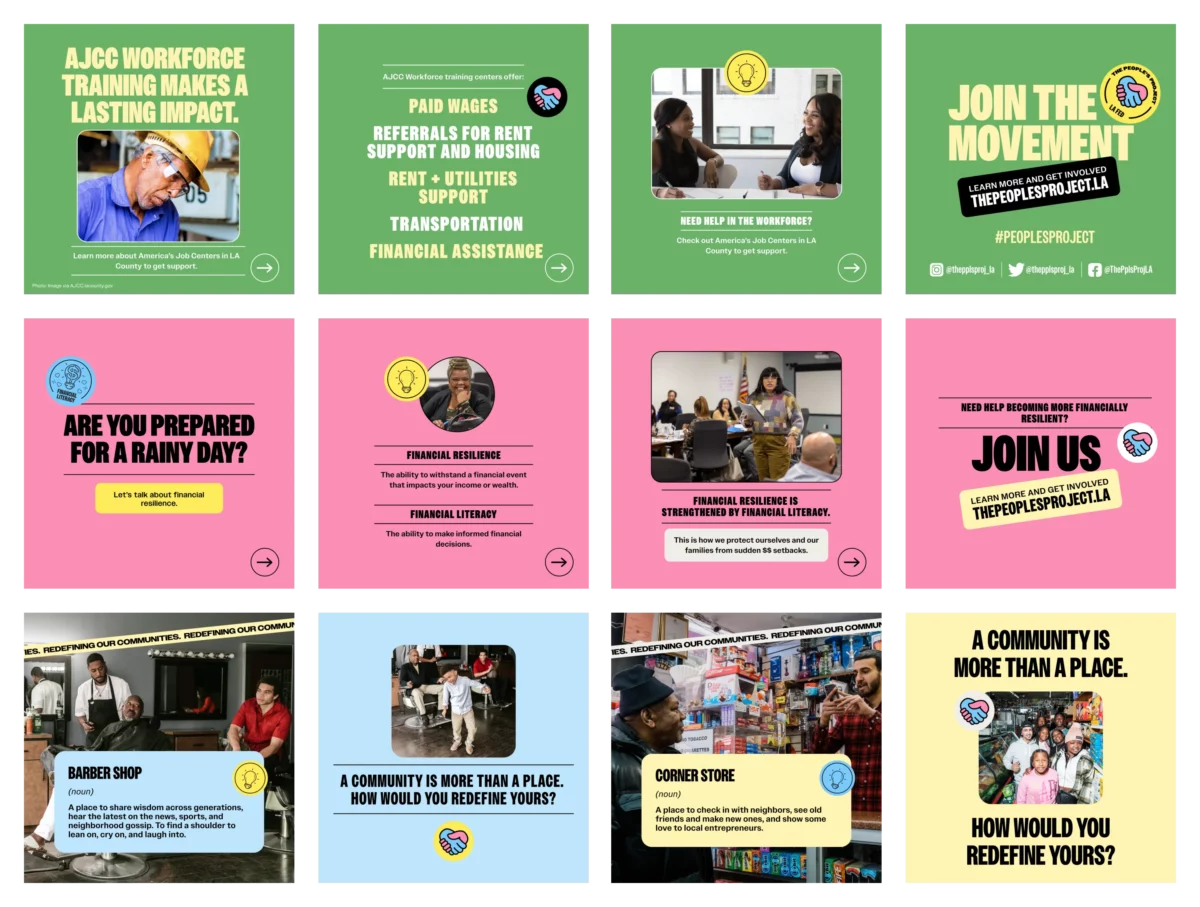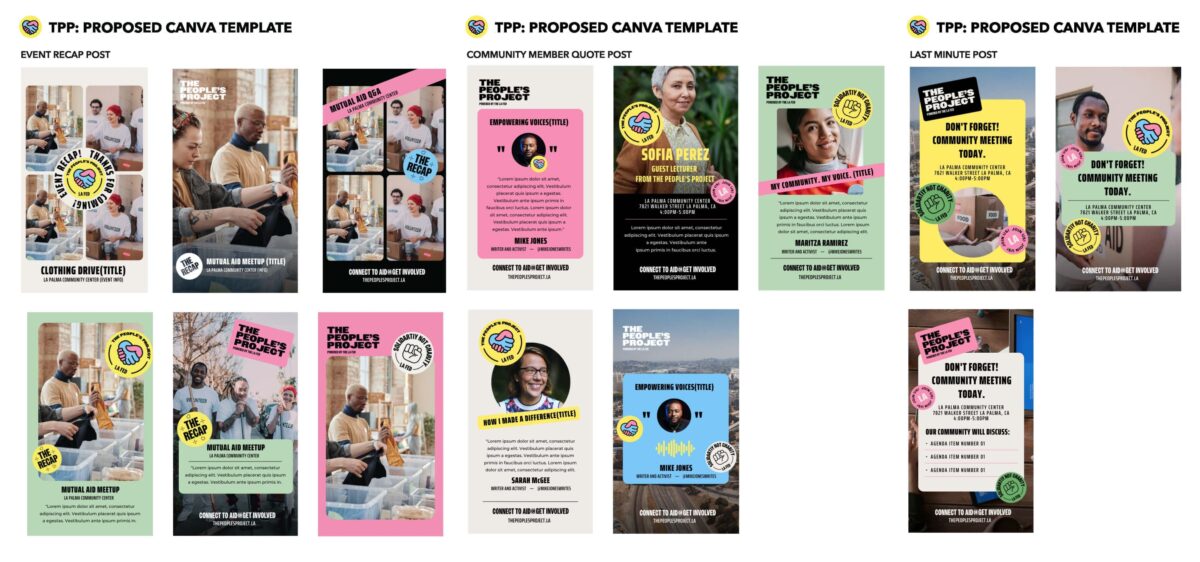 6 — The Impact
Showing and proving
On top of forging valuable partnerships with established mutual aid networks across the county, within its first year, The People's Project connected over 6,400 people with everyday resources including school supplies, food, medical products, and so much more.
This campaign launched with an ambitious goal: to become the largest mutual aid network in LA County history and reimagine community support for a new generation. With the support of neighbors everywhere, we will make it happen.