Make wonder
Tencue is not your typical event production company. They are powered by storytellers and innovators who connect people to each other and multi-sensory moments of collaborative discovery, pure enjoyment, and deeper reflection. We bottled their ability to make wonder into a new brand, website, and creative launch package.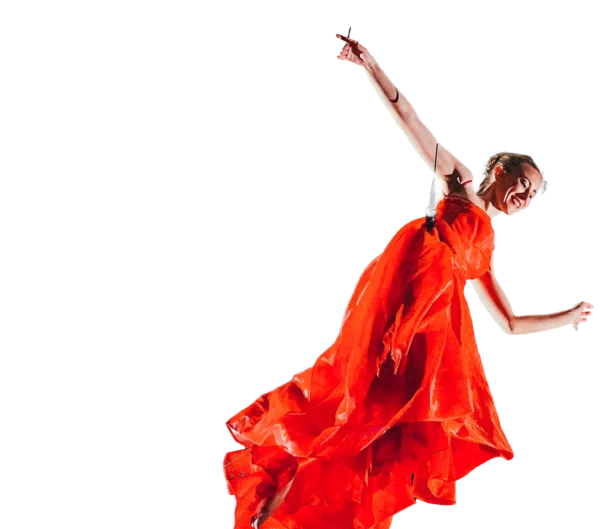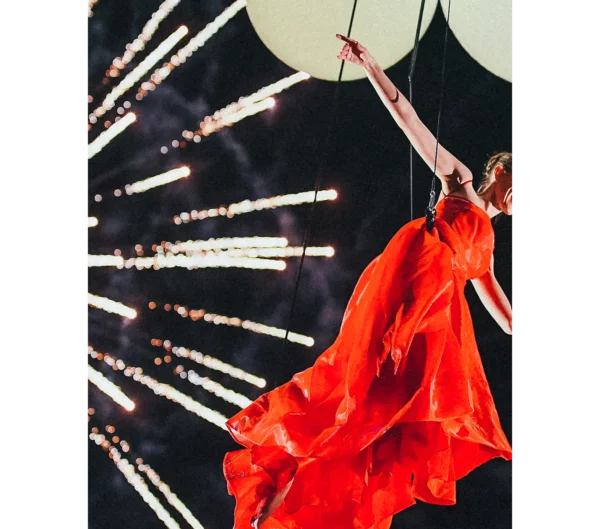 1 — The Challenge
Experiences for the person in the 14th row
Tencue produces moments that make the audience question what is possible, pushing past limits of imagination and blowing minds. Their immersive productions delight both senses and souls. They needed a refreshed brand and website showcasing their abilities as a creative partner and in constant service of their audience from every angle.
2 — The Brand
A juxtaposition of the expected, and the surprising
In designing Tencue's updated branding, we chose to think of the brand as a museum dedicated to wonder and connection, exceptionally curated to reflect its multitudes of multimodal expertise. In this sense, the foundational grid-like structure of the branding is one suitable to "hang" art upon.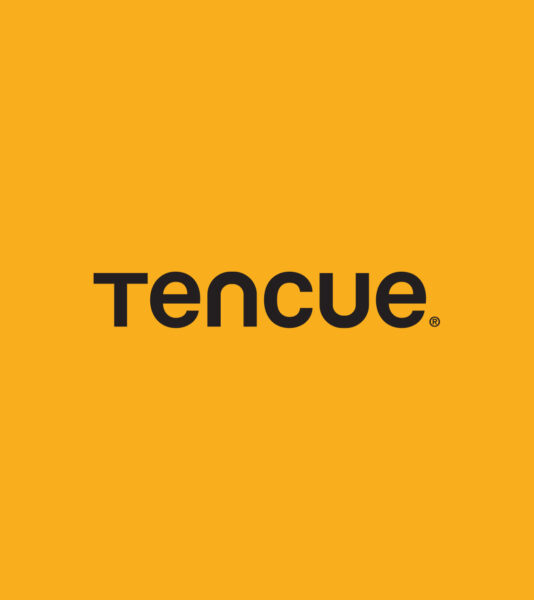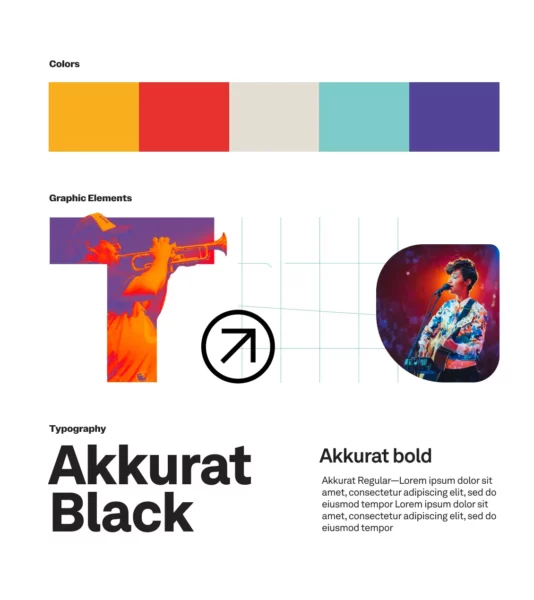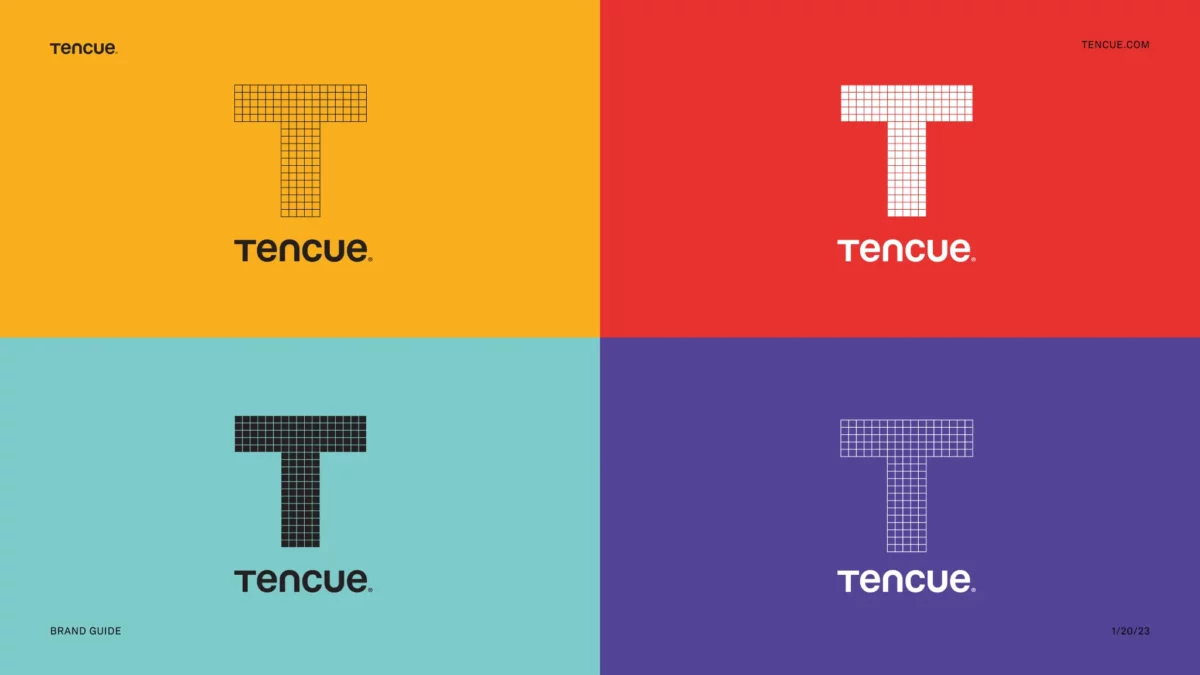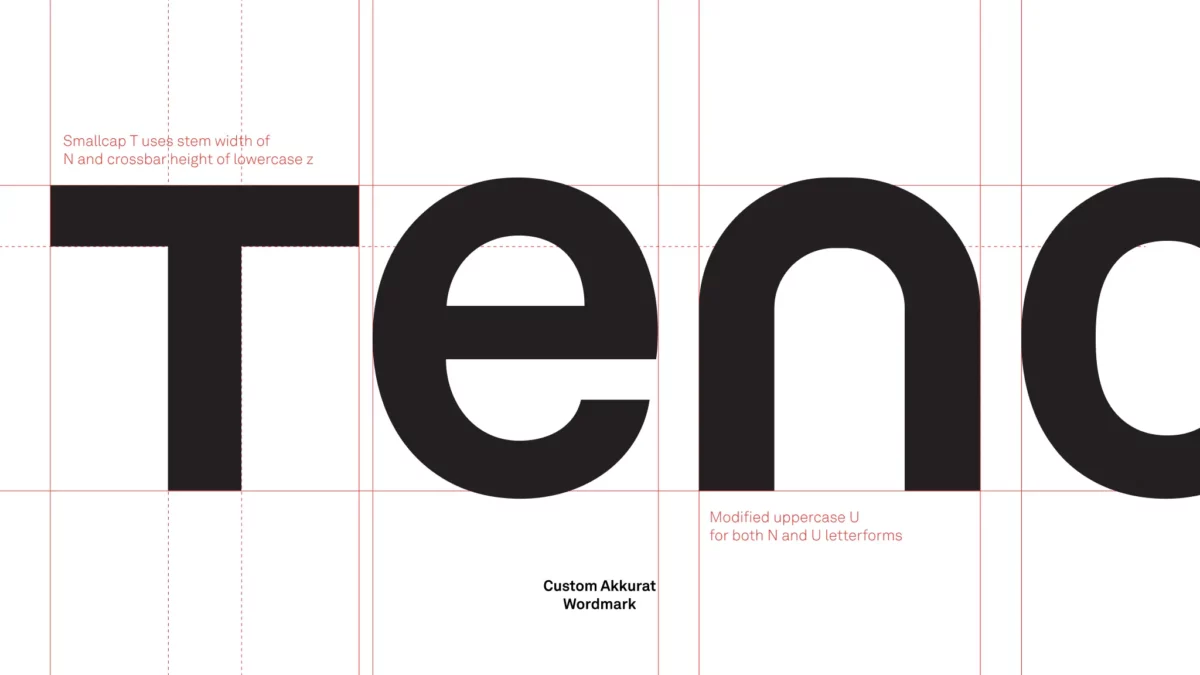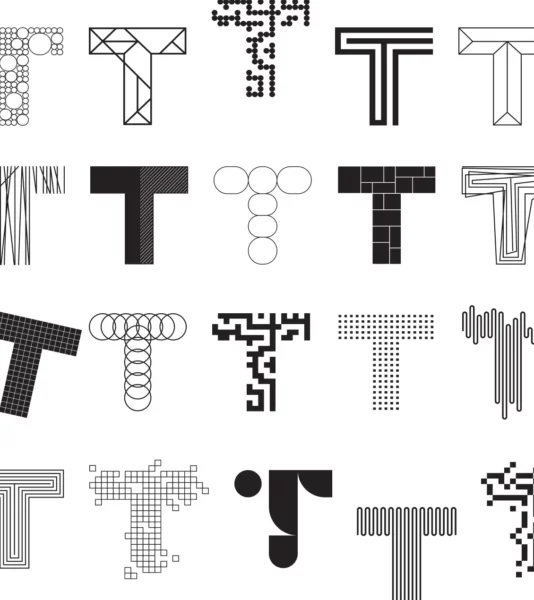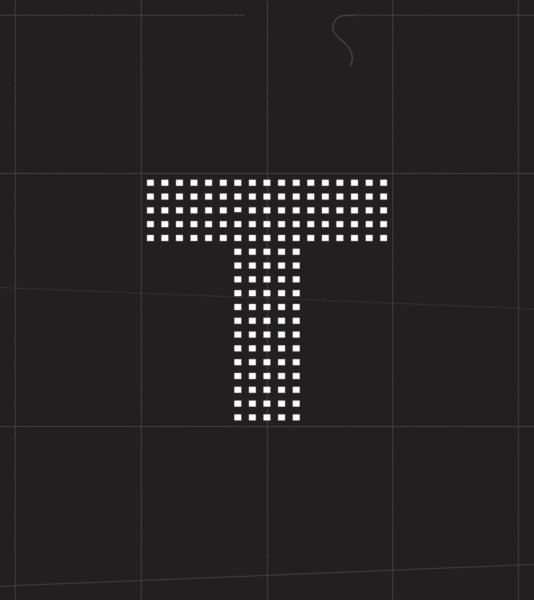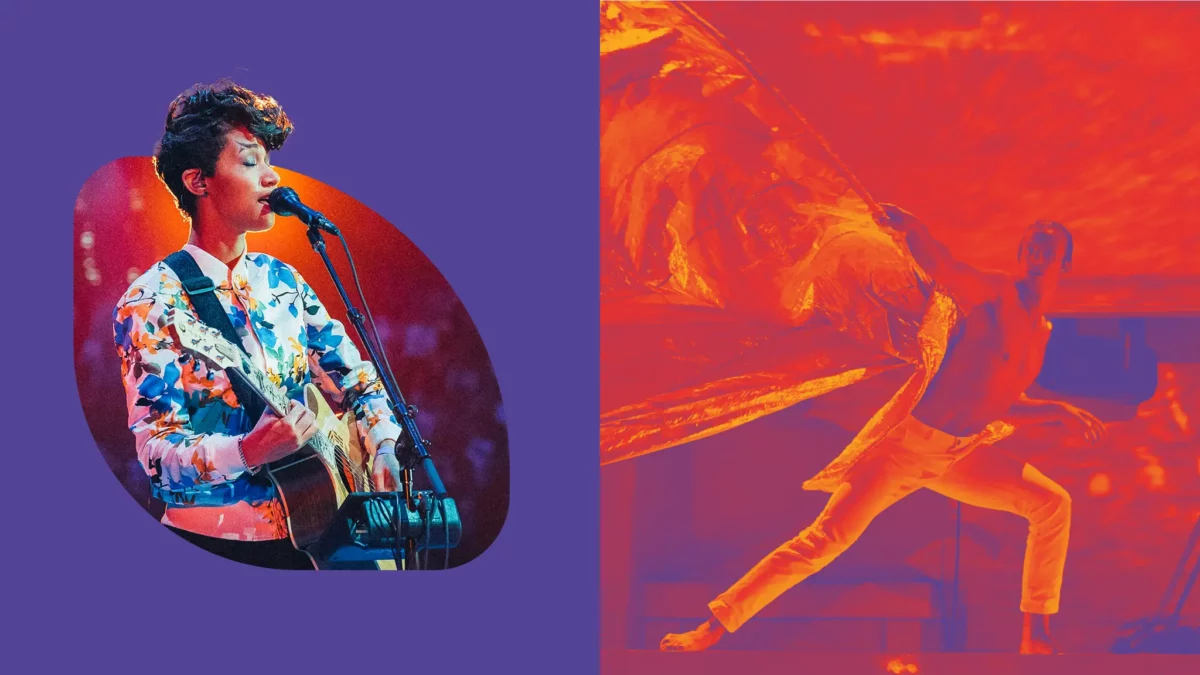 3 — The Website
Positioning Tencue as an industry leader
Our goal was to bring Tencue's multimodal approach to life, emulating the experience of an audience member at a Tencue production in order to show, and not tell, that Tencue is a leader in the event production space. We dropped the typical buzzwords, applied purposeful visuals, defined Tencue's creative approach to demystify the process and build loyalty, curated their portfolio to display their niche, and elevated their biggest differentiator–their diverse creative team.
4 — The Campaign
We are GO for launch
By building a flexible design capable of multiple executions, we were able to develop a neatly wrapped launch package of templates, social posts, and an email presenting the new branding and website.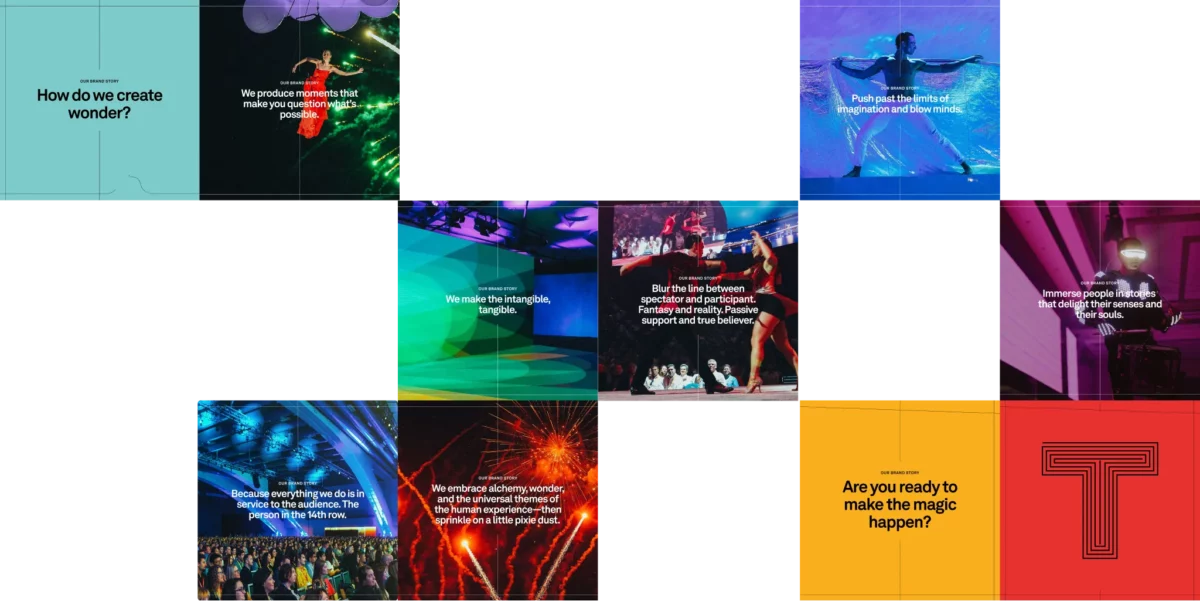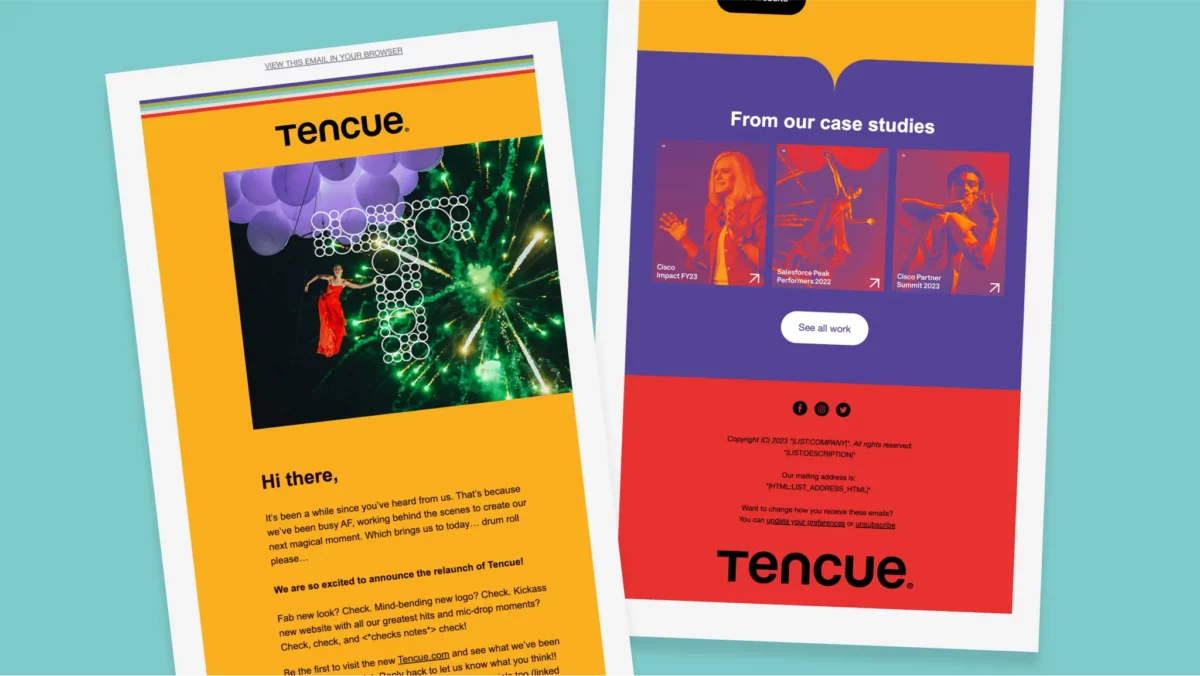 5 — The Impact
Growing the business of wonder
With a fresh new design, communications strategy and templates, Tencue had the tools needed to expand their business by re-engaging previous clients and introducing new prospects to wondrous opportunities.