The revolution starts here
We developed an original campaign concept, visual brand identity with core messaging, and a pretty amazing launch strategy. The mission? Advance global climate policy shifts by focusing on local impacts that everyday lifestyle changes can have on health and safety in neighborhoods across Los Angeles.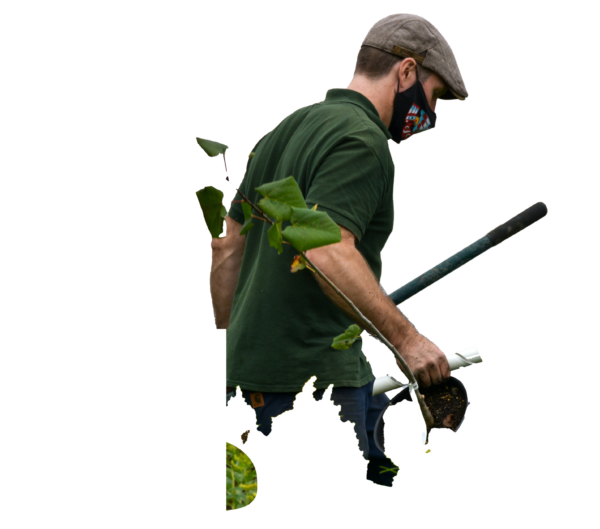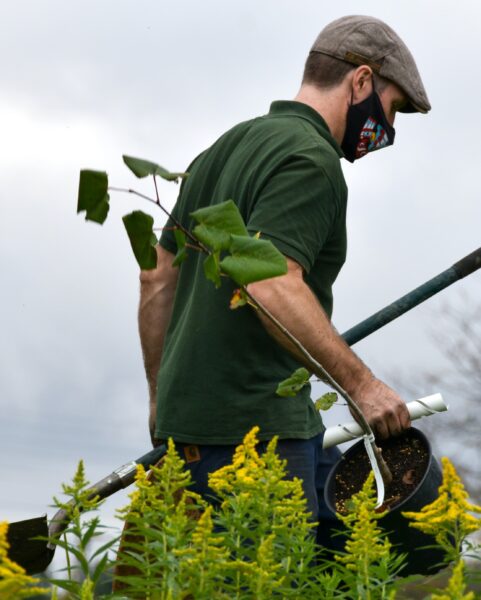 1 — The Challenge
Radically shifting the approach
Climate changes are leading to unprecedented disasters, worsening public health, and financial strain for poor countries. Policy change has proven near impossible. Bills are either gutted, held up in committee or simply crushed under corporate pressure. Endless debates and endless negotiations and meaningless progress.
As far as we can tell, the problem is clear: the global climate crisis is accelerating and we can't wait on politicians to make any progress.
Which led to the aha moment, "let's put the power back in the hands of the people." So that's what we did.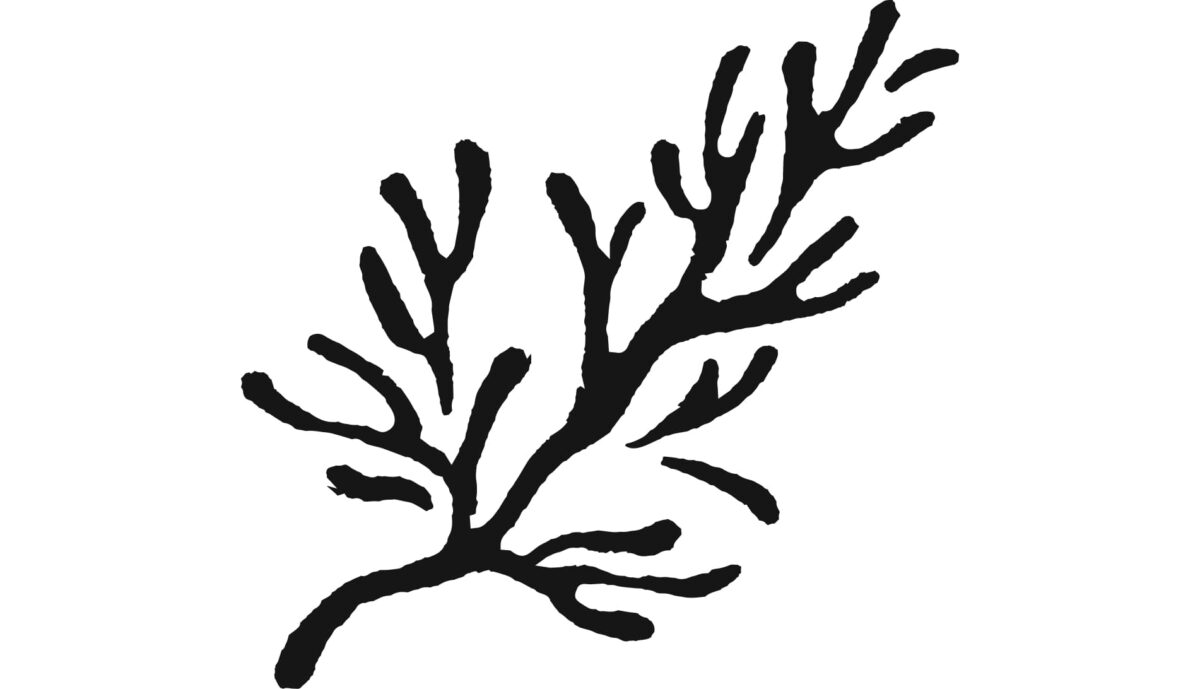 2 — The Brand
Nature isn't out there. It's right under our feet
Climate resilience campaigns often focus on "out-there/over-there" messaging, obscuring the problem and removing a real-life connection to progress. By using the frame of connectedness as the brand's North star, everything started to fall into place––starting with the name. The "Rooted In L.A." name immediately conjures an image of nature, but it also plays on one's ties to their community and inspires the local, individual-level behavior change foundational to the campaign's movement.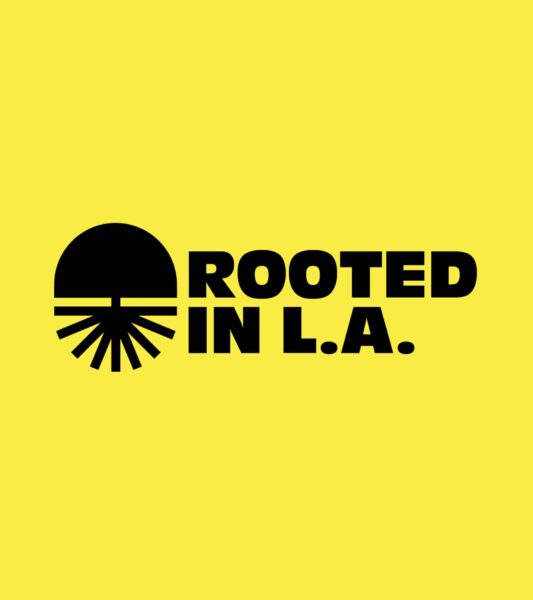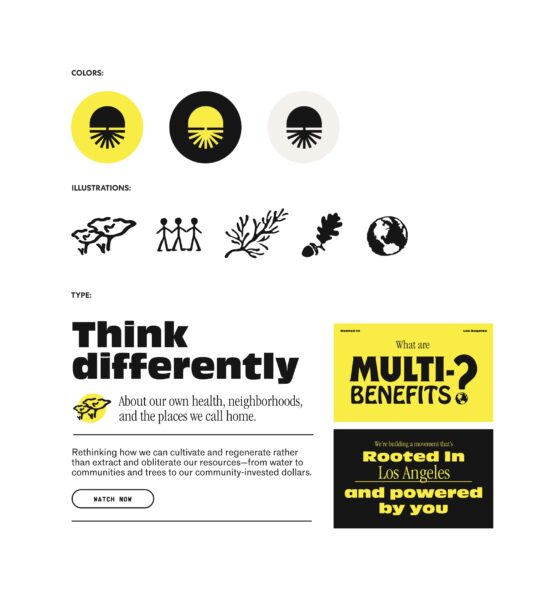 We created a graphic system that mirrors these attributes by choosing typography that is expressive, unique, and multi-generational and using a fluid approach to iconography, illustration, and supplementary visuals. The color palette moves beyond the typical environmentalist hues of blues and greens to incorporate the vibrancy and diversity of Los Angeles. And the tree logo provides the perfect metaphor for the many facets of the campaign—leaves, branches and roots become air quality, coalitions, and foundational investment.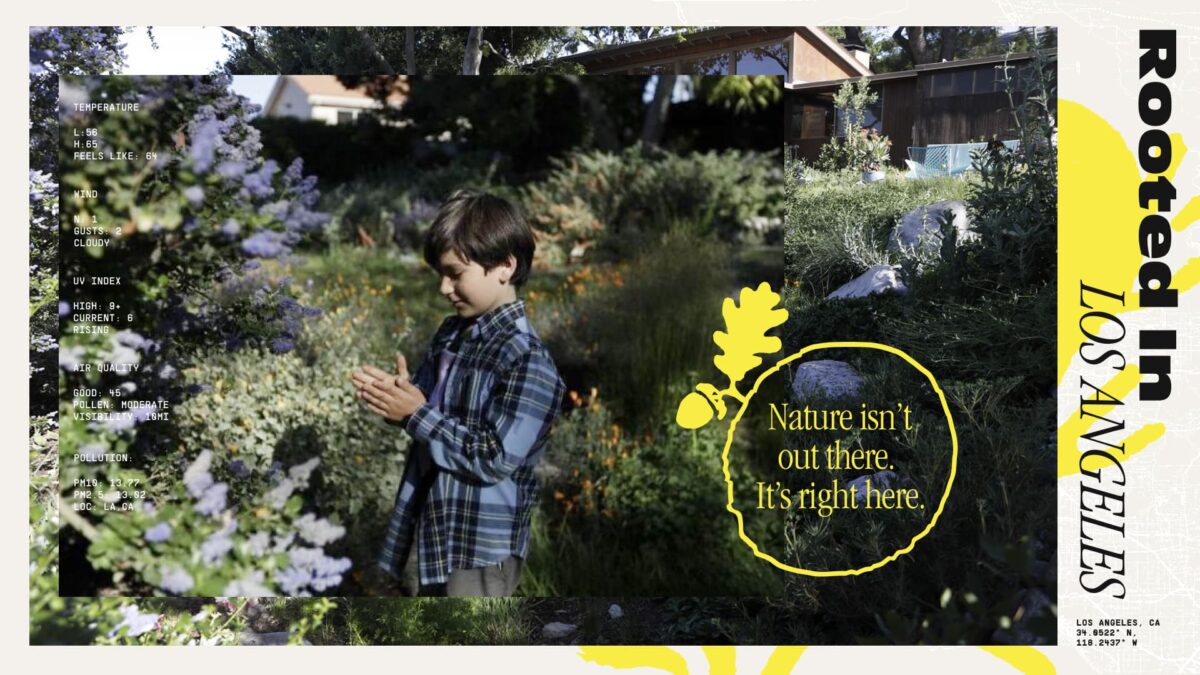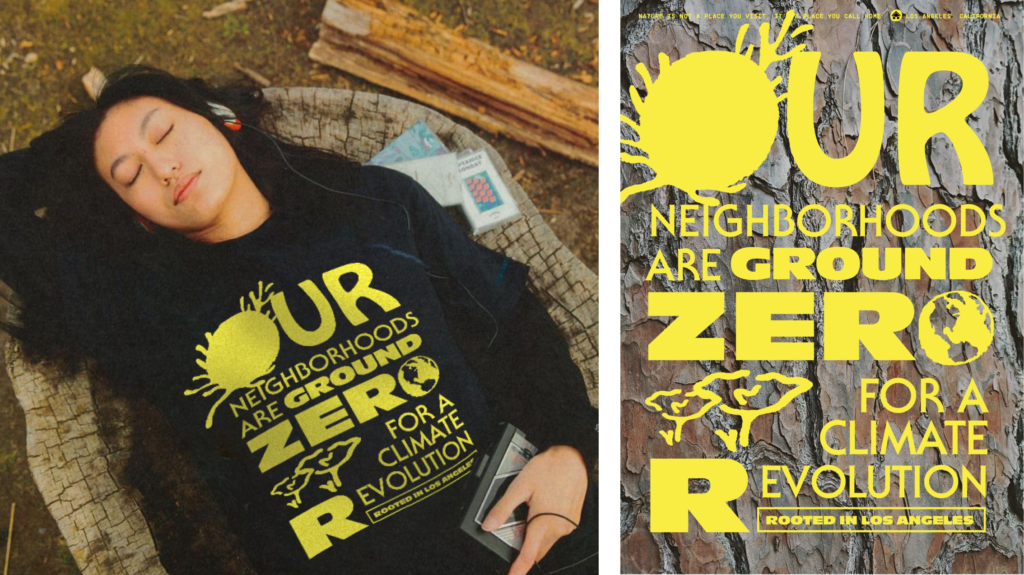 3 — The Content
Connectivity of people and place
Our mantra for this campaign's voice was to say what you mean, in a way that shows you mean it. The Rooted In tone is authentic–it sounds human and it has urgency (without yelling) to bring everyone into the fold, no matter where they are physically or mentally in their climate resilience journey.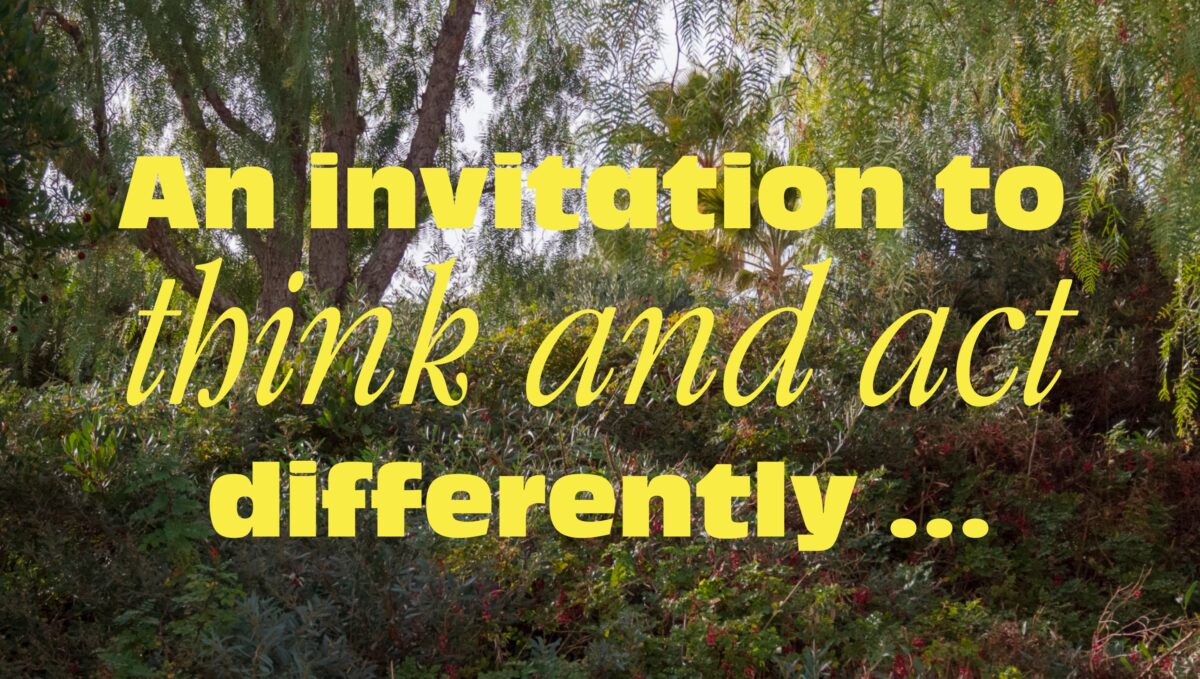 4 — The Impact
A local movement for global change
If we radically shift how we think about our climate and resources, we can create change and save lives. This starts with our own neighborhoods. The choices we make today about our water, soil, trees, and food can help keep all of us healthy tomorrow.
It's time to start thinking and acting on a smaller scale to imagine and implement big changes that can protect us and improve our quality of life—faster than we thought possible. We can prove that simple actions can have a big impact.