Black workers united
There's a Black job crisis in Los Angeles. And it's hurting the livelihoods of the many Black workers and families that call this region home. We teamed up with the Los Angeles Black Worker Center (LABWC) to turn a limited website into one that truly speaks to who they are as movement shakers and system changers. Our goal? Uplift the powerful organizing, relationship-building, and policymaking that Black workers and allies are doing on the ground to build a just economy.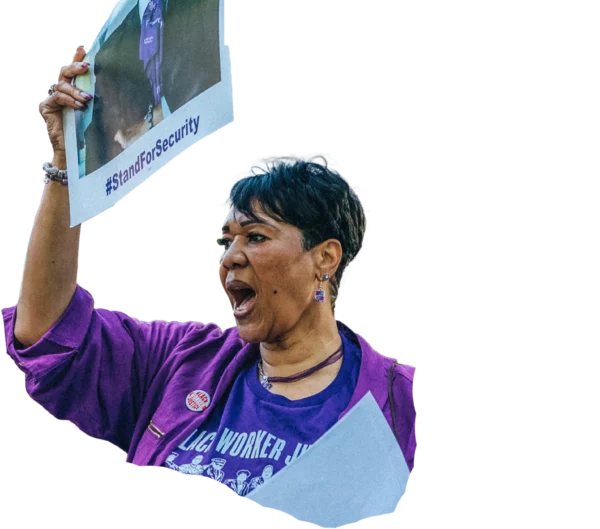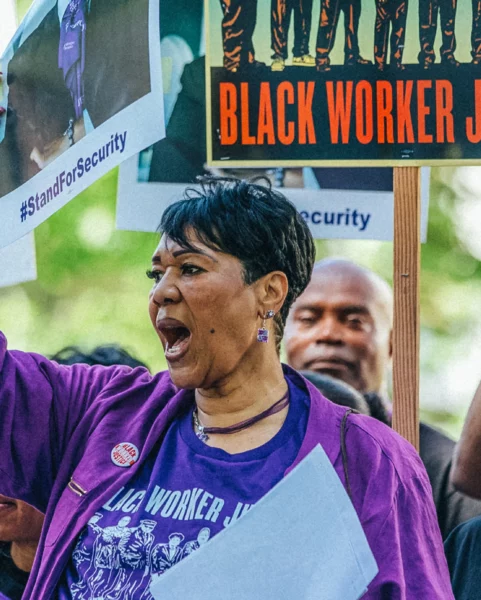 1 — The Challenge
Building a better system
Since 2009, the LABWC has been advocating for quality jobs, fair wages, and accountability for Black workers. Yet, anyone looking to learn more about the organization online would struggle to get the information they need. With outdated copy, broken links, and convoluted site navigation, the website failed to mobilize Black workers and supporters to join the LABWC's efforts for racial justice in the labor movement.
2 — The Brand
A bold grassroots movement
We took the organization's newly developed brand and creatively amplified it in our redesign of the LABWC's website. To convey both the organization and its communities' roots in Pan-African identity, Adinkra symbols and a color palette rich in deep reds, greens, and yellows were used intentionally throughout the website. Photography of Black worker members, especially those engaged in mutual aid and direct action, was crucial for forming a narrative centered around collective power. To differentiate content throughout the website, we established a typographic hierarchy using bold and balanced typefaces in addition to color variations across modules.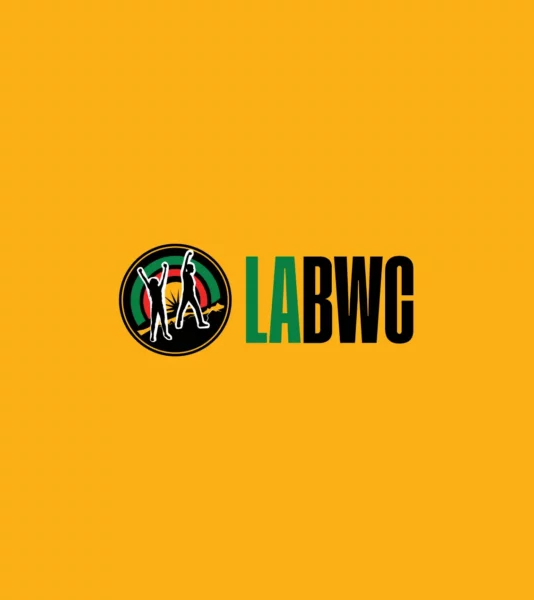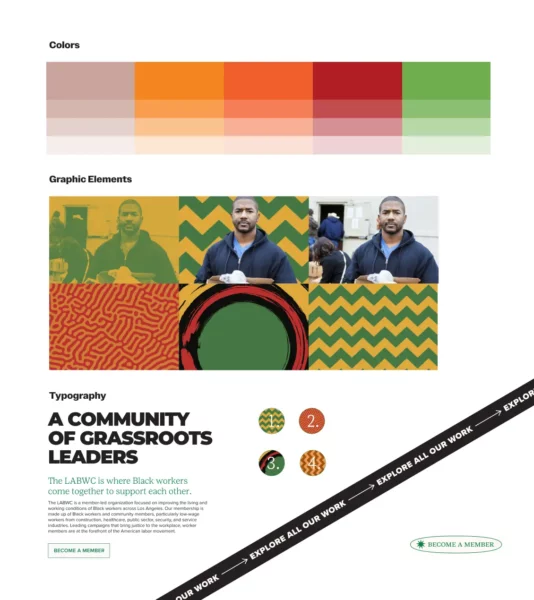 3 — The Website
Resources for and by the community
What would inspire action? A website that mirrors what the LABWC's organizers and worker members do day-to-day to realize justice. Through a nearly complete overhaul of the information architecture, user journey, and visual hierarchy, we built a website grounded in community, political education, and direct action. Design and messaging that is consistent, quick-to-grasp but impactful helped create a cohesive narrative that clearly connects the LABWC's transformative vision to the everyday lives of Black workers. Our accessible content management system also easily allows updates of timely and clear calls to action. Anyone visiting the website would have an understanding of what the LABWC is all about from the get-go—and get involved.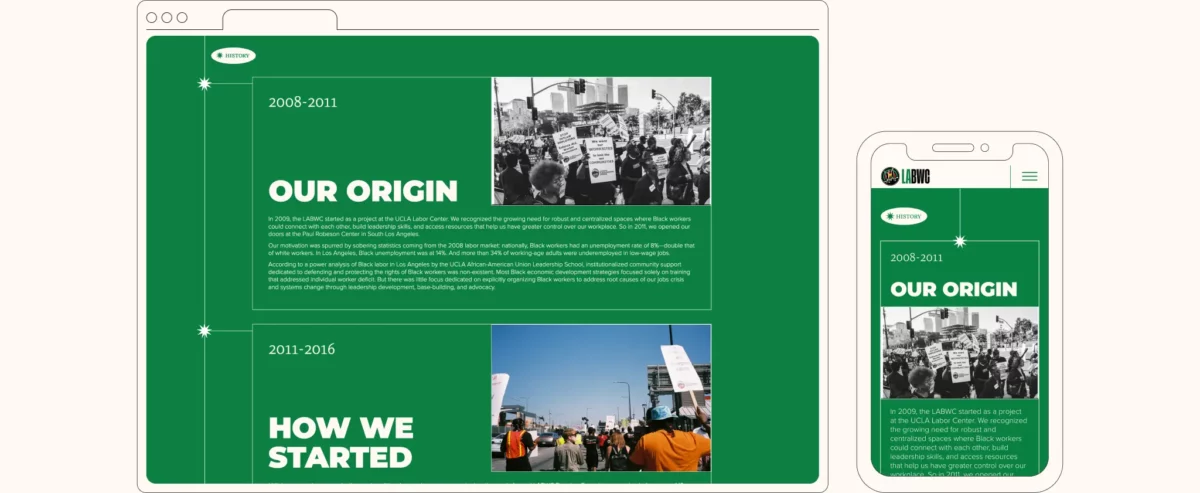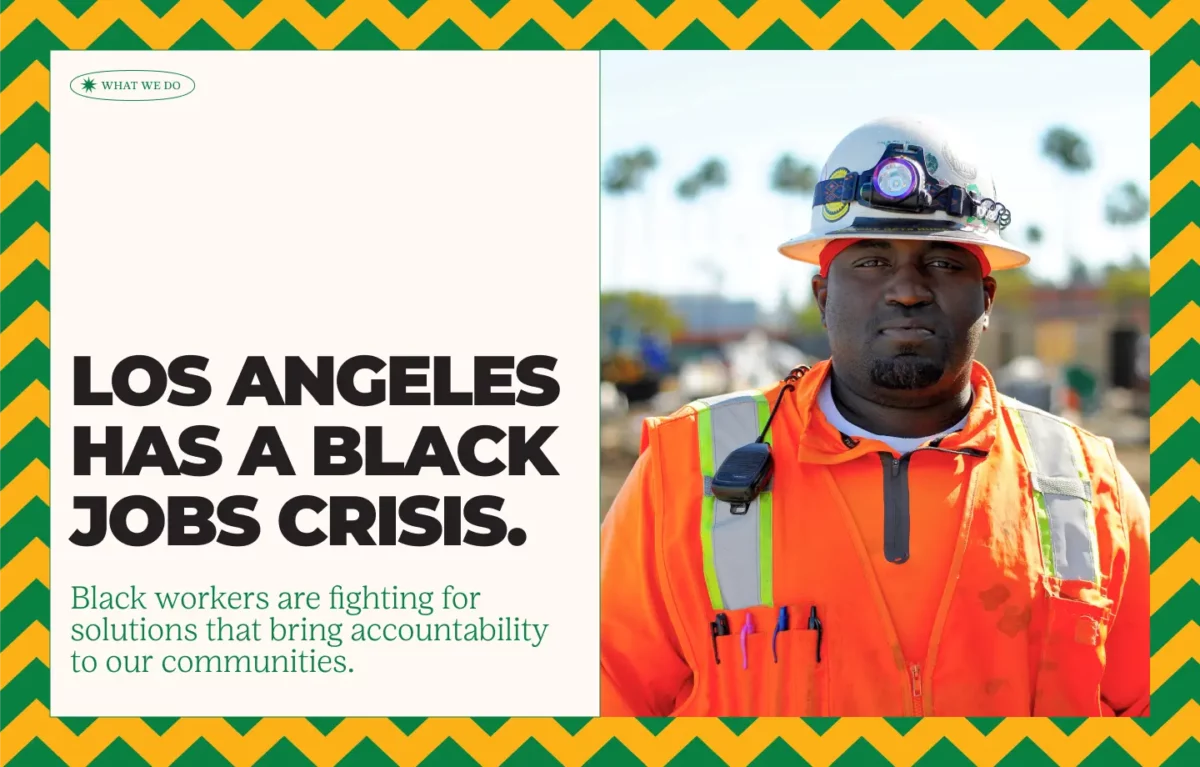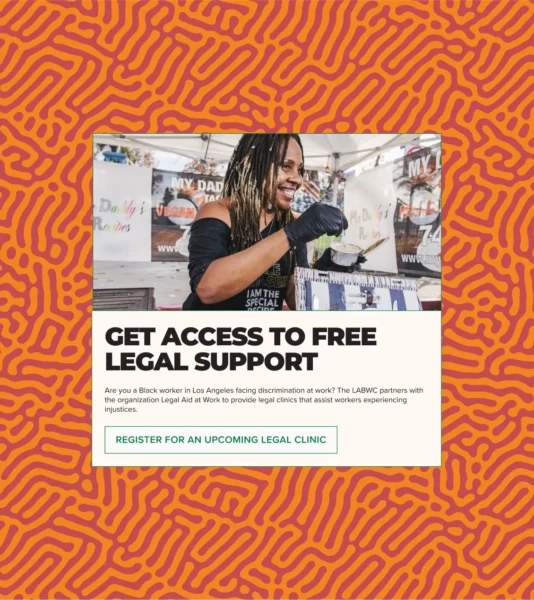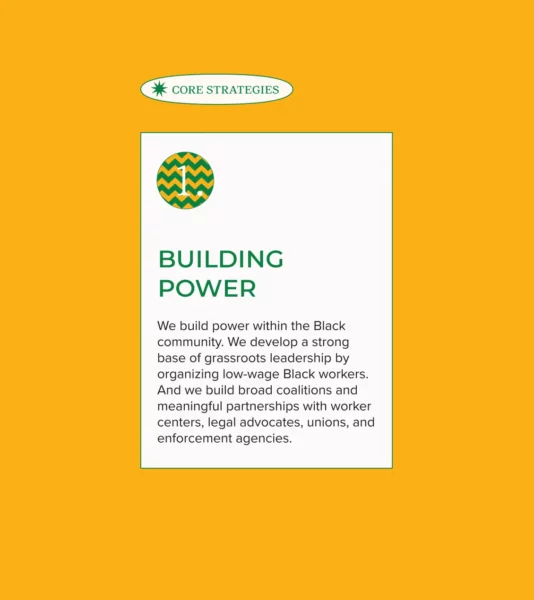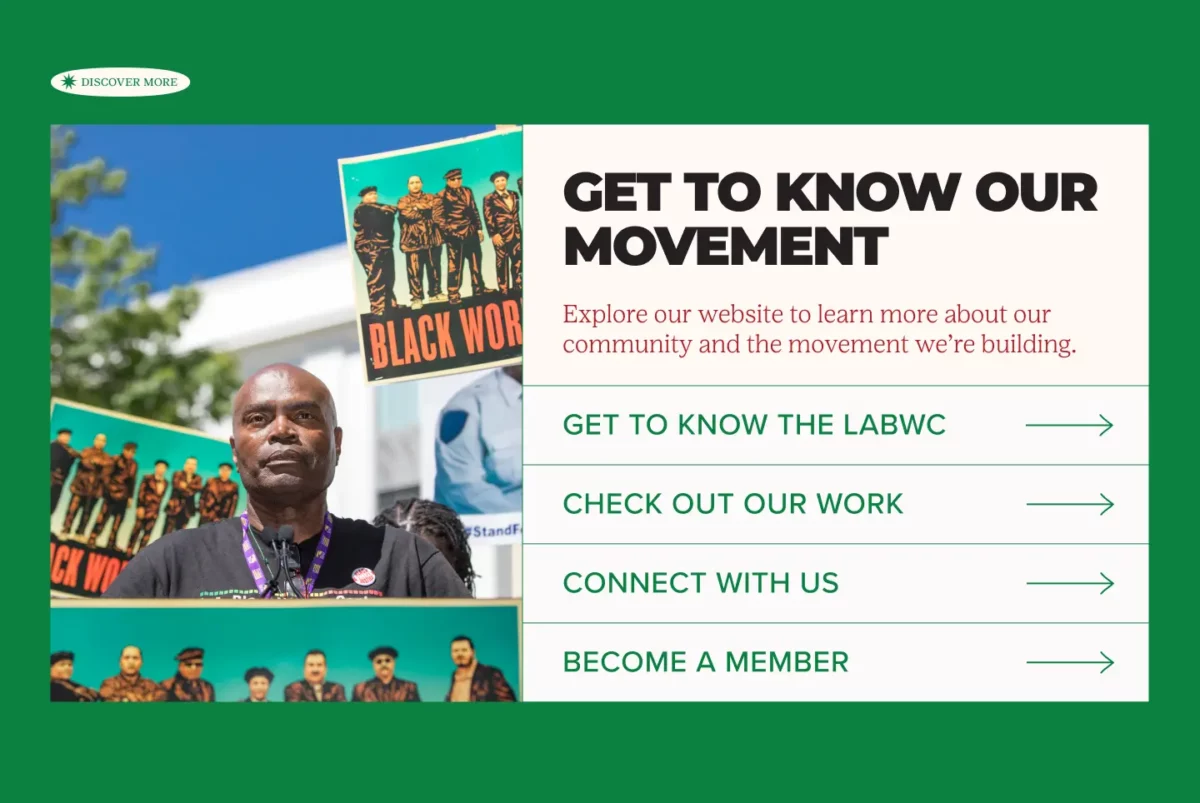 4 — The Impact
Building people power with each day
Since launching in May 2023, the new website has seen positive reception, having improved the ways in which Black workers and supporters existing and new to the LABWC can connect to the organization's resources and plug into its organizing efforts. As time passes, we look forward to the ways the new website will support the LABWC in its vision of creating a just economy and accountable workplaces that truly support low-income Black workers, their livelihoods, and their collective well-being.