For a greater LA
The United Way of Greater Los Angeles (UWGLA) seeks to eradicate poverty in Los Angeles by expanding access to affordable housing, quality education, and economic mobility. As part of our ongoing partnership, Swell worked with UWGLA to create a 2021 end-of-year digital fundraising campaign to highlight the connection between each dollar and its impact. Our mission was simple: raise crucial funds over the course of 3 weeks from individual donors to help UWGLA continue this impactful work.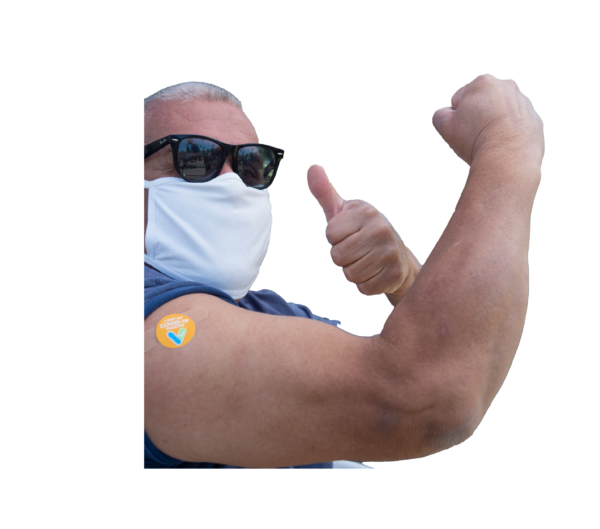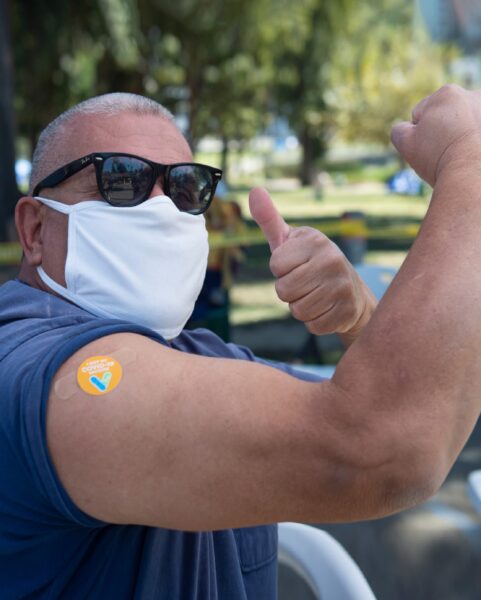 1 — The Challenge
Creating distinct, dynamic messaging while relaying impact
With a history that spans a hundred years, UWGLA has established itself as a reliable backbone within Los Angeles' philanthropic sector. In addition to this legacy, it was important to signal both the timeliness of UWGLA's work and its ability to adapt to an ever-changing landscape of community needs in the face of COVID.
Both participating in and leading external and internal brand and strategy workshops, Swell worked with UWGLA to craft a narrative and corresponding visual sub-brand that spoke to the urgency of United Way's work and livened up their existing visuals.
With hundreds of community partnerships throughout greater Los Angeles, it was important to amplify these partner programs and the hundreds of thousands of people served through these programs, thus highlighting UWGLA's expansive and impactful work.
2 — The Sub-brand
Same same different
We started by taking the current brand and refreshing it to attract previous givers and new contributors alike.
Refreshed color, better photography, and some handwritten moments to personalize the organization.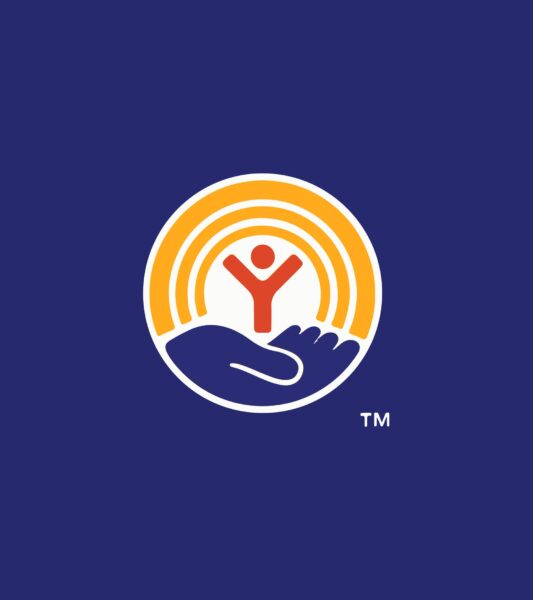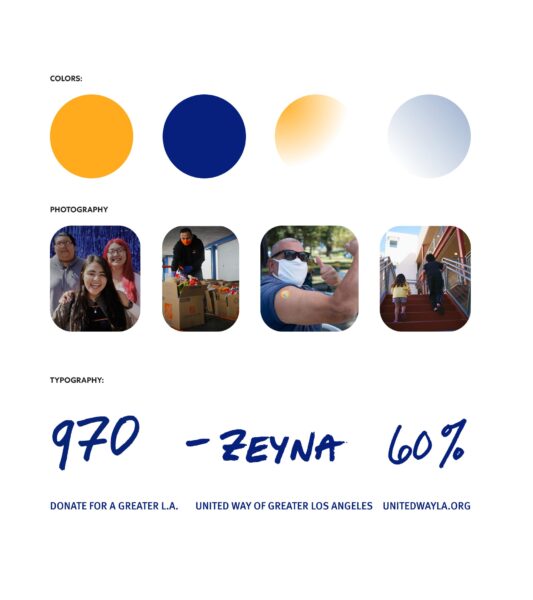 3 — The Campaign
Housing, education, and opportunity for all
Comprised of four separate but related efforts, United Way's end-of-year digital fundraising campaign included a donation landing page update, a paid promotional campaign, a social media plan, and an email campaign rolled out over a 24-day period.
These four efforts utilized the same tagline—"for a greater L.A."—across a variety of formats to create a comprehensive fundraising campaign targeting existing and lookalike audiences. The campaign's visual branding, which incorporated handwriting, vibrant colors, and a people-first approach through candid, high-quality photographs and videos, had a scrap-book-like quality that worked alongside the messaging to humanize the stories and statistics of UWGLA's impact over the past year.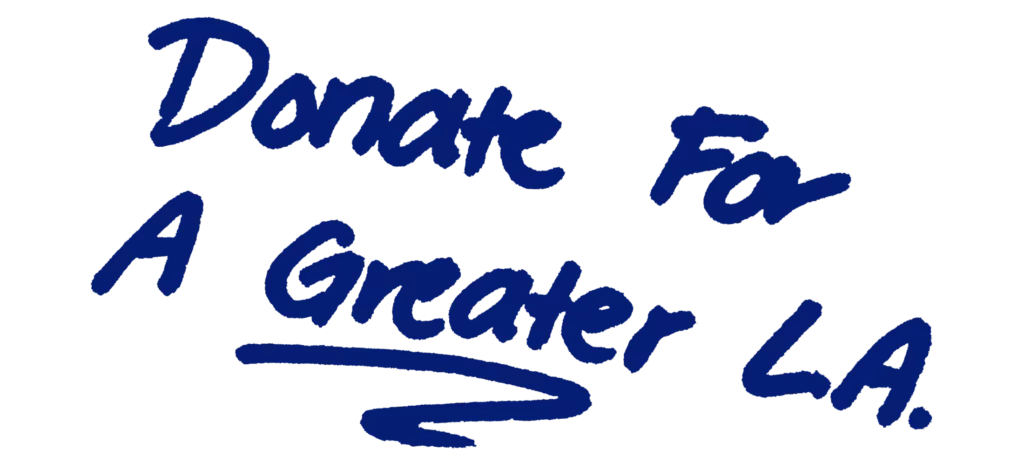 Impactful storytelling
Across our email, social plan, and ad creative, we highlighted UWGLA's work in 2021, focusing both on individual stories and larger impact stats through still graphics and video. Appealing to the individual donor, these stories ultimately demonstrated donors' contributions at work. Creative that featured a validator—be that a person or a community program that directly benefited from UWGLA's work —was particularly effective. We also updated UWGLA's online donation page ensuring there were fewer barriers to making a donation after landing on the page and aligning all campaign messaging and visual branding.
4 — The Impact
More than $100k in 24 days
With a little more than $13,000 spent on fundraising ads, we raised more than $100,000+ resulting in over 8x return-on-ads spend, more than four times our original goal. Our ads garnered over 712,000 impressions and resulted in over 18,000 link clicks. Each of our emails, sent to an audience of more than 25,000 people, received an average open rate of 27%. During the fundraising campaign, we also saw nearly 14,000 unique visitors to the UWGLA donation page, a 5,000% increase in visitors prior to the three-week-long campaign.