Making the money flow
LA needed a two-thirds majority to pass a historic parcel tax and create the Safe Clean Water Program—so we built an electrifying new brand, website, and digital strategy to make it rain, delivering Measure W with 69.45% of the vote.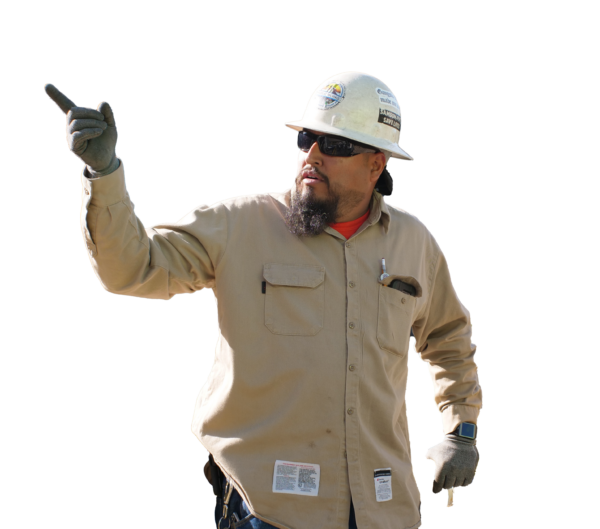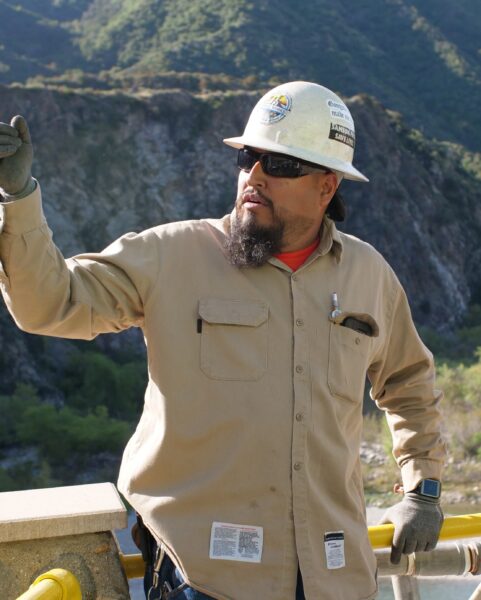 1 — The Challenge
Changing the tide
People already knew the basic problem: We're running out of water. But most folks didn't know LA wasted billions of gallons of stormwater every year due to underinvestment. Something else they didn't know? That Measure W could change that.
We needed to create a campaign that not only highlighted the complexities of the water crisis, but also positioned Measure W as the common sense solution to a potentially devastating crisis.
2 — The Brand
Refreshingly modern
We developed a streamlined brand identity driven by playful and accessible iconography, elegant type, and a colorway inspired by all things "water." Using these simple building blocks, we created a suite of clean, recognizable branded content with the power to draw eyes and start conversations.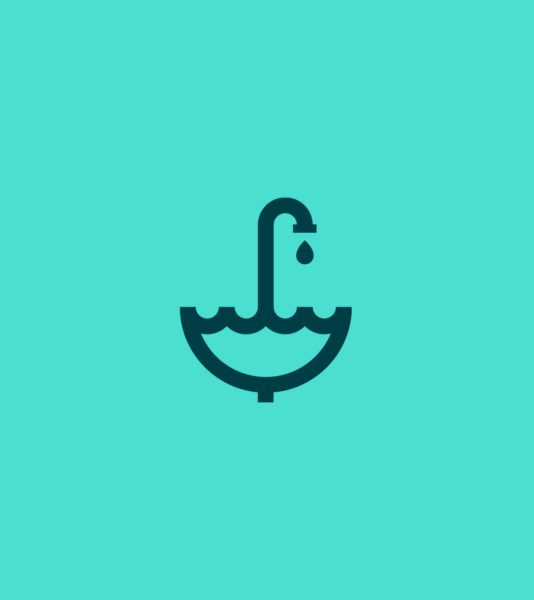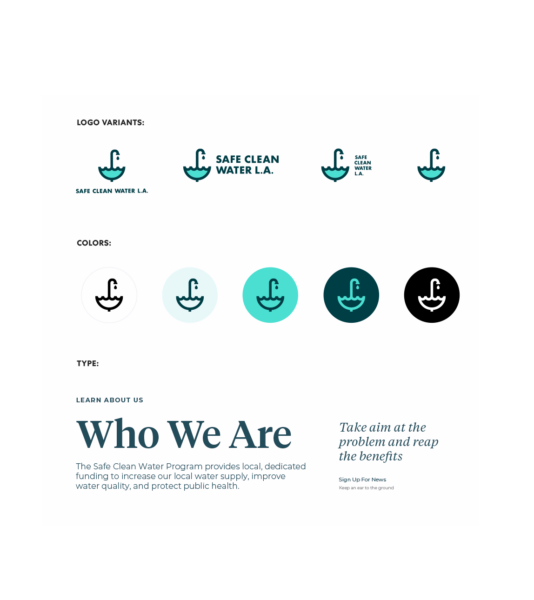 3 — The Website
A deep dive into the facts
Our goal with the site was to earn emotional and intellectual buy-in from visitors by removing any confusion around Measure W and the folks behind it. So we produced a beautiful, comprehensive site complete with up-to-date news, in-depth explainers, and financial transparency resources.
Visitors are able to see exactly how and where the money from the measure will used with an interactive map dashboard, unpack important keywords and definitions, and more—all in one place.
4 — The Campaign
Jump in, the water is fine
Since we needed a two-thirds majority to win the vote, we had to make sure as many people encountered the Measure W campaign as possible. So we unleashed a comprehensive ad campaign that spanned from digital takeovers to limited edition merchandise.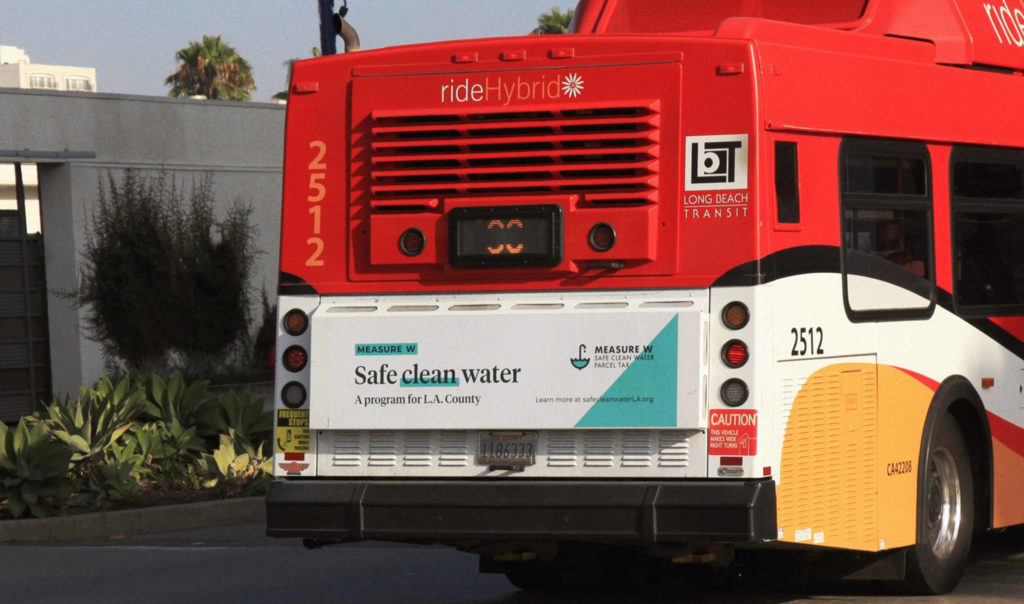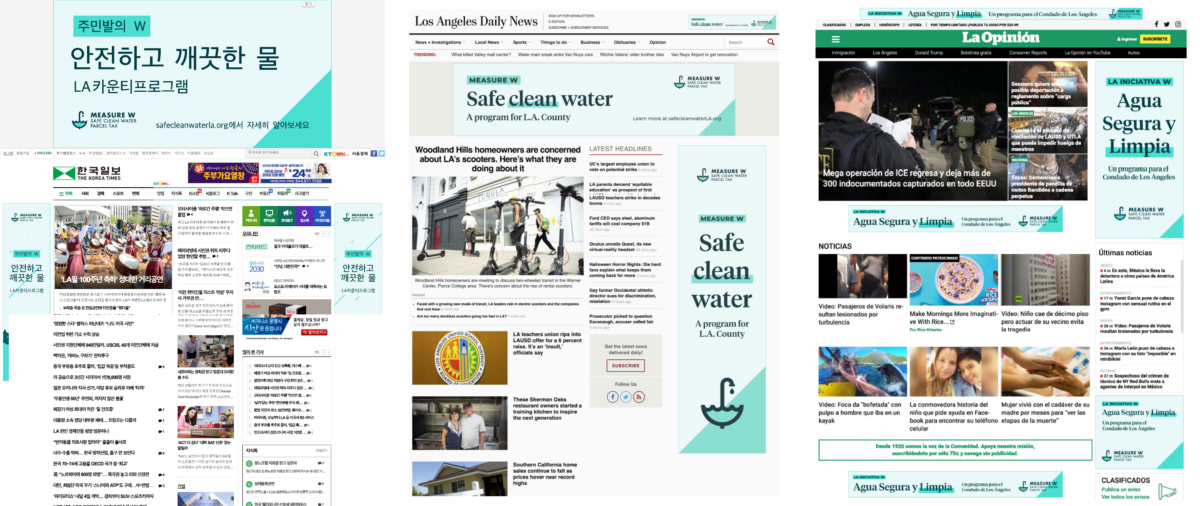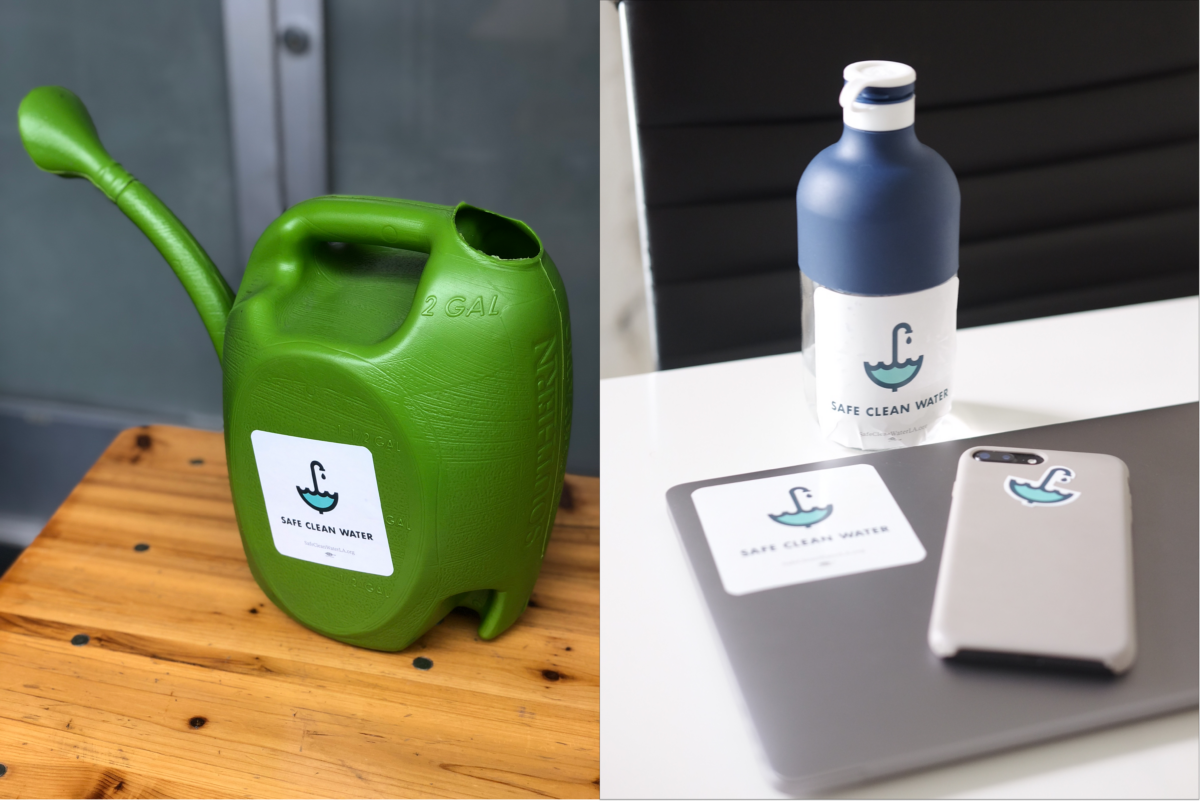 5 — The Impact
A (big) drop in the bucket
Our campaign inspired more than 1.4 million to vote for Measure W, securing approximately $300 million in annual tax revenue to ensure safe, clean water countywide.