La Defensa – Rate My Judge
Time to Judge the Judges
L.A. County has the highest incarceration rate in the nation, with over 17,000 people imprisoned right now. La Defensa, a group of local leaders in LA's decarceration movement, came to Swell with a vision to provide a public resource to increase knowledge and transparency in Los Angeles' judicial system. The result? Rate My Judge, a platform that allows community members, practitioners, and public defenders to anonymously review their experiences with Los Angeles County judges—a major step forward to increase accountability in our legal system.
View Website
→
The Approach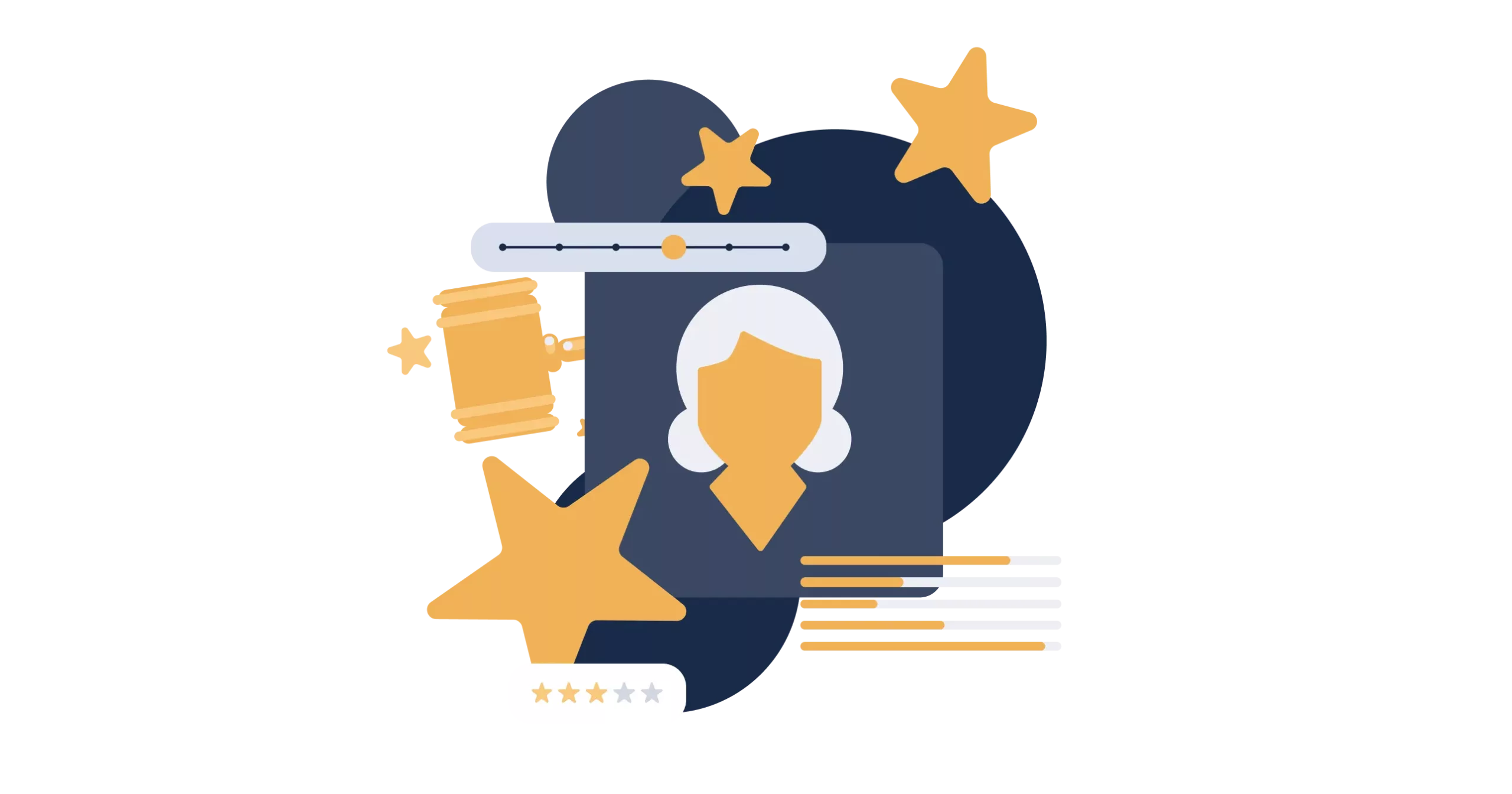 The Challenge
Bringing radical transparency to an opaque judicial system
Prior to Rate My Judge, no substantive public oversight of elected judges existed. Swell designed and built a never-before-seen platform that would encourage easy adoption, motivate engagement, provide education to the masses, offer accessibility to those without a computer, and launch well before the 2022 superior court election cycle.
The Platform
Judging justice
The first step to create a user-friendly, truly accessible platform was defining the criteria for the judges' evaluations that would foster transparency and accountability, while also developing language easily accessible and culturally competent for all audiences. Ultimately, Swell and La Defensa landed on five criteria factors––demeanor, harshness, bias, fairness, and lawfulness––that would utilize a sliding scale to streamline engagement and boost participation. Knowing that this project would only be successful as an interactive community-powered tool, we incorporated a robust User Experience (UX) design process that thoughtfully mapped different user journeys and navigational flows with the intention of seamlessly leading users to an action, most notably leaving a review.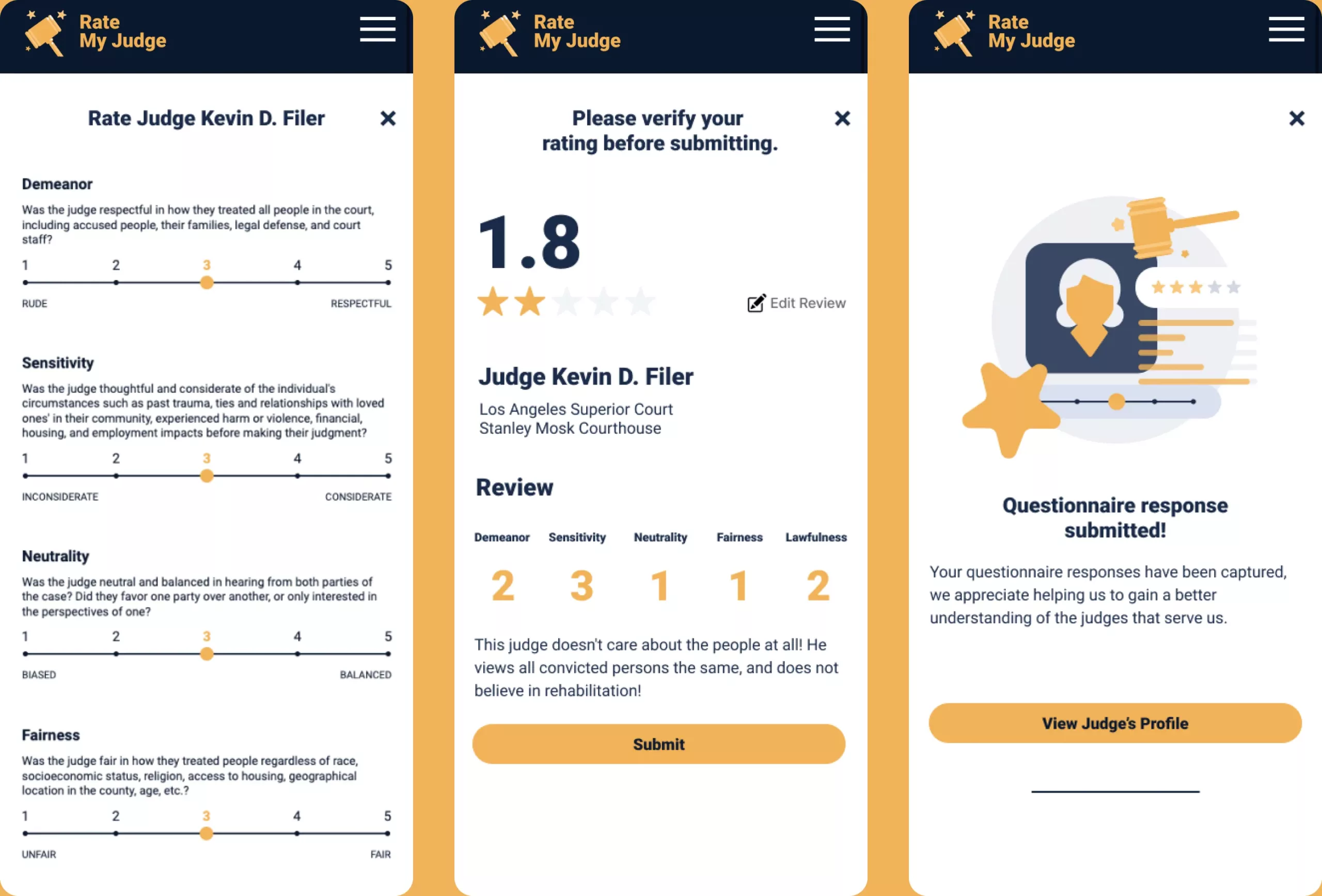 The Impact
Power to the people
The intention of Rate My Judge is not only to bring accountability to judicial behavior, but to ultimately elect progressive candidates who advance criminal justice reform efforts in our communities. By providing greater transparency and accessibility of a superior court judge's legal, moral, and ethical standing in the community, we are supporting a more informed electorate. To say it another way— putting power back with the people. And we're already seeing it being used for judicial accountability in LA County.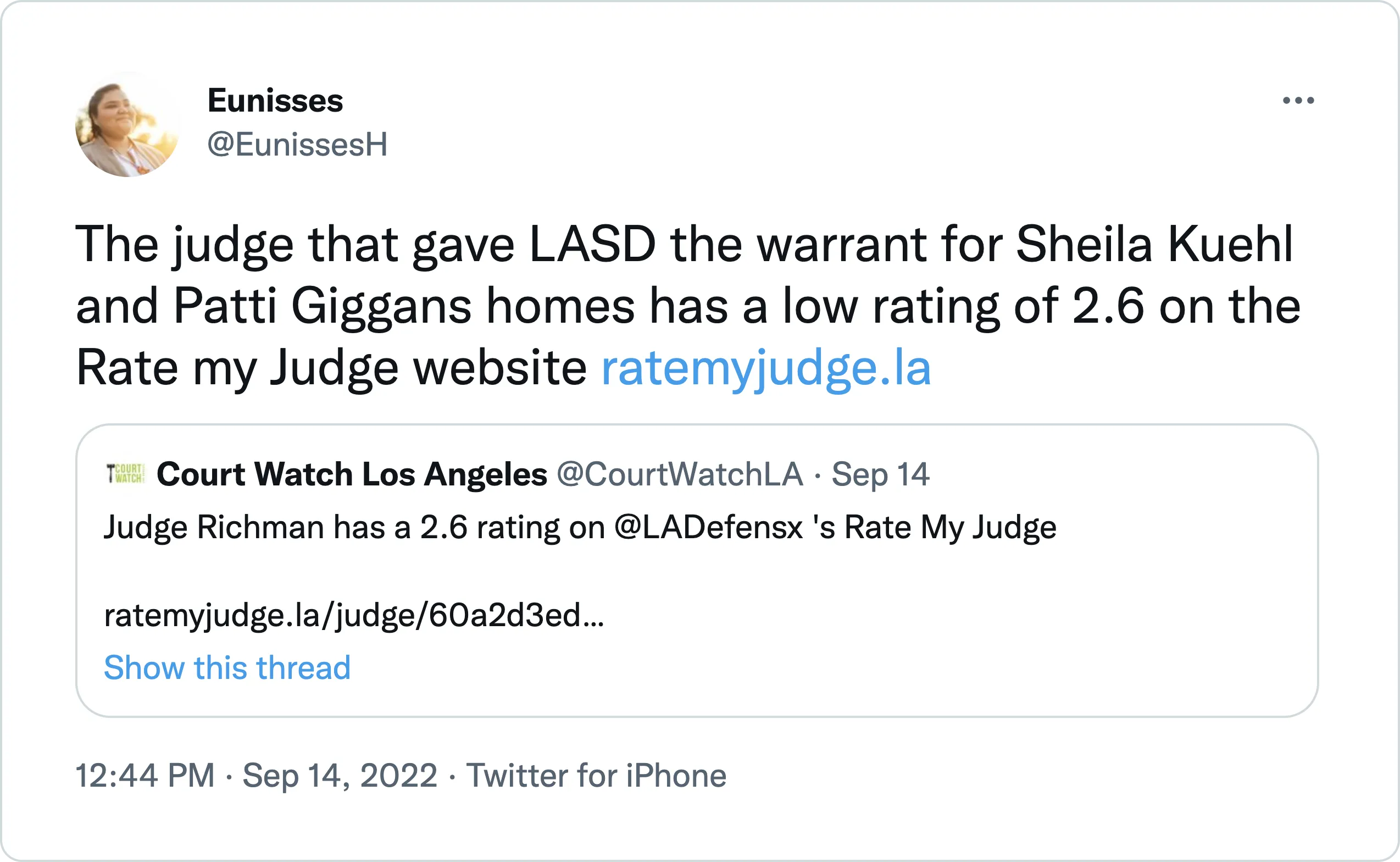 While the current platform covers the Los Angeles county jurisdiction, our goal moving forward is to increase reach and shine a spotlight on elected judges across the country.