PATH – LeaseUp
Do Good, Do Well
The lack of affordable housing across Los Angeles is exacerbating the homelessness crisis. The pandemic and economic slowdown is only making it worse. And while so much of the focus has been on renters, landlords and property owners have a big role to play in housing. LeaseUp, a PATH initiative, offers a solution that benefits everyone. The program matches unhoused, rent-ready tenants with property managers and owners who have vacant units.
View Website
→
The Approach
THE CHALLENGE
Creating a compelling message that attracts an ever-increasing pool of property owners and managers
To make a dent in the homelessness crisis, LA County needs more rentable units in the marketplace. Simple right? Well it turns out that property managers and owners didn't know about the LeaseUp program. Fundamentally shifting many landlords' preconceived negative stereotypes about people experiencing homelessness as renters and with government-funded voucher programs was a difficult sell—at first. Swell partnered with LeaseUp to develop creative that strikes the right balance of intrigue, candor, capitalist incentivisation, and ethical persuasion to get a highly targeted audience to not only learn more, but sign up to get involved.
The challenge of getting in front of the right audience was not easy, especially during a time when in-person gatherings are not possible. LeaseUp needed to find creative ways to connect with property owners and managers—everyone from single-family home-dwellers with empty rooms to property managers of large buildings—who don't necessarily gather online in one centralized place. With that in mind, it was critical to have a digital presence in niche publications, uncover existing databases of property owners, and leverage partnerships with relevant organizations and public officials to get the word out.
BRAND
Bespoke, fun, and attention-grabbing
We took a cue from PATH's colorful branding and created a sub brand that felt both playful and techy. With the goal of quickly grabbing our audience's attention, we developed an illustration and animation style that's engaging and something you wouldn't necessarily expect from a housing initiative. For renters, landlords, and the general public alike, this is a brand that felt accessible, and a program that anyone would feel good about being a participant in. Taking a cue from Silicon Valley philosophers, the idea was to create something simple, unique, and forward-thinking.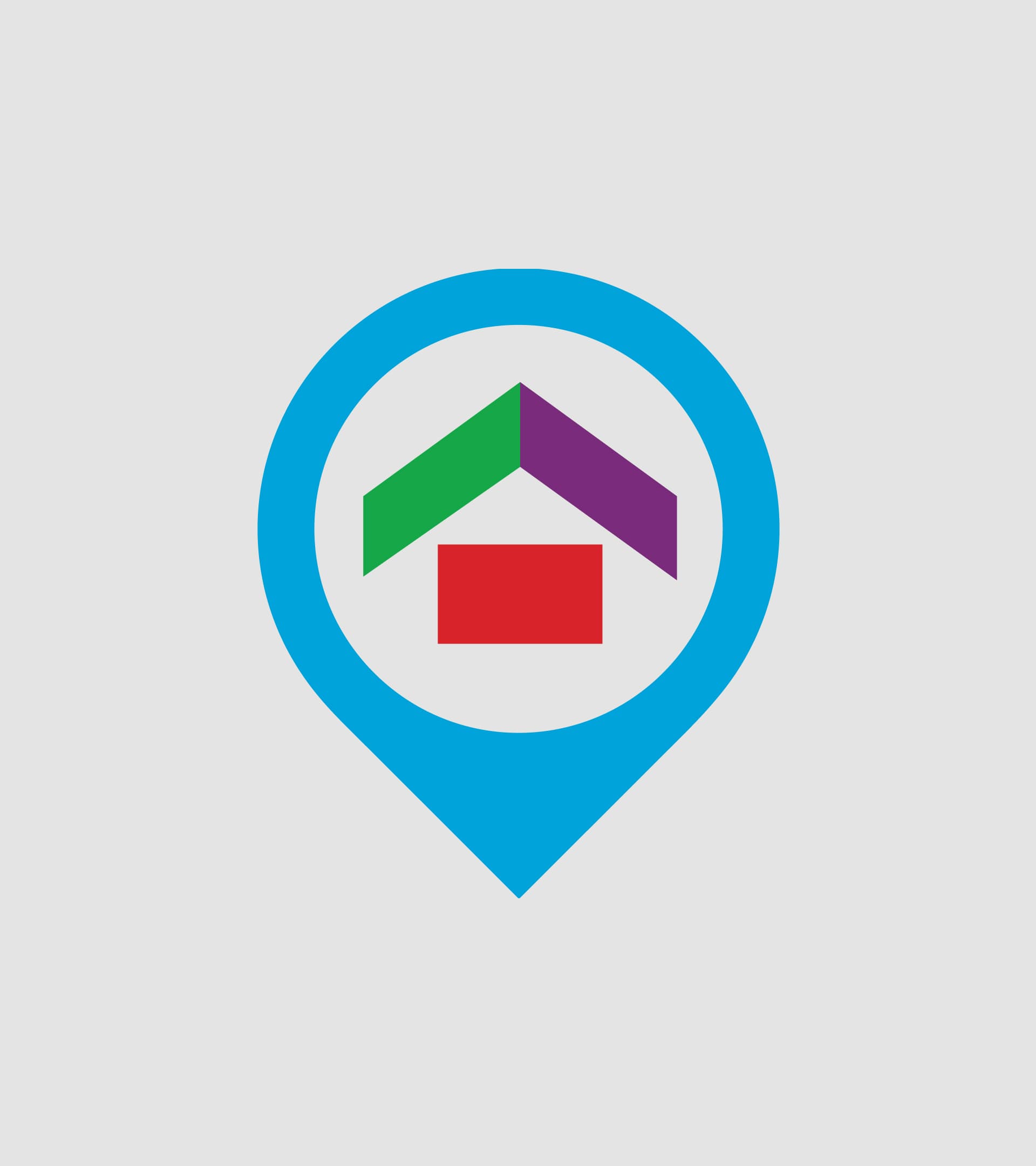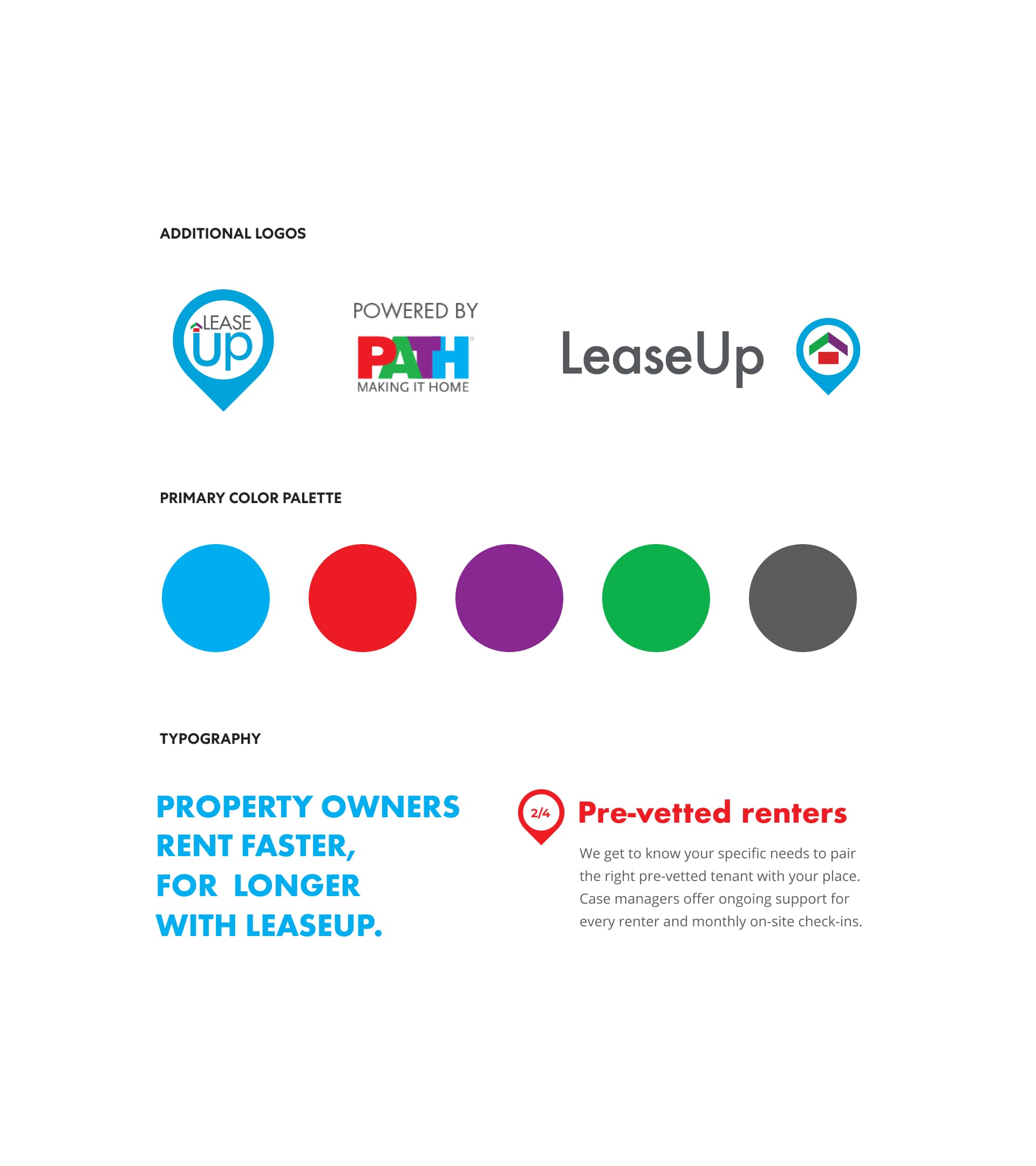 The Lease Up sub-brand was evolved based on the work of Momentum Solutions Team, and was crafted to work in harmony with the larger PATH identity to create ownership and uniqueness at the same time.
WEBSITE
Here's why property owners prefer LeaseUp
Swell created a website that quickly and succinctly outlines the benefits of participating in LeaseUp and offers multiple easy entry points to get started. We set out to provide property owners and managers with compelling reasons to rent through LeaseUp, demonstrate why the program is more reliable and customer service-oriented than traditional rental agencies, and answer any questions that might come up. We also created a clear pathway for service providers who are looking for housing for their clients.
ADS
Let's go where landlords go
We initiated an advertising program that sought to reach landlords, property owners, and the like. We reached 10 million impressions across traditional social platforms such as Facebook, Instagram, Twitter, Google, and LinkedIn as well as trade-specific platforms such as The Real Deal, Globe St., Apartment Age Magazine. These impressions generated over 50,000 unique website visitors and over 500 form submissions for prospective members, which resulted in bringing in 951 units in the first several months of the campaign.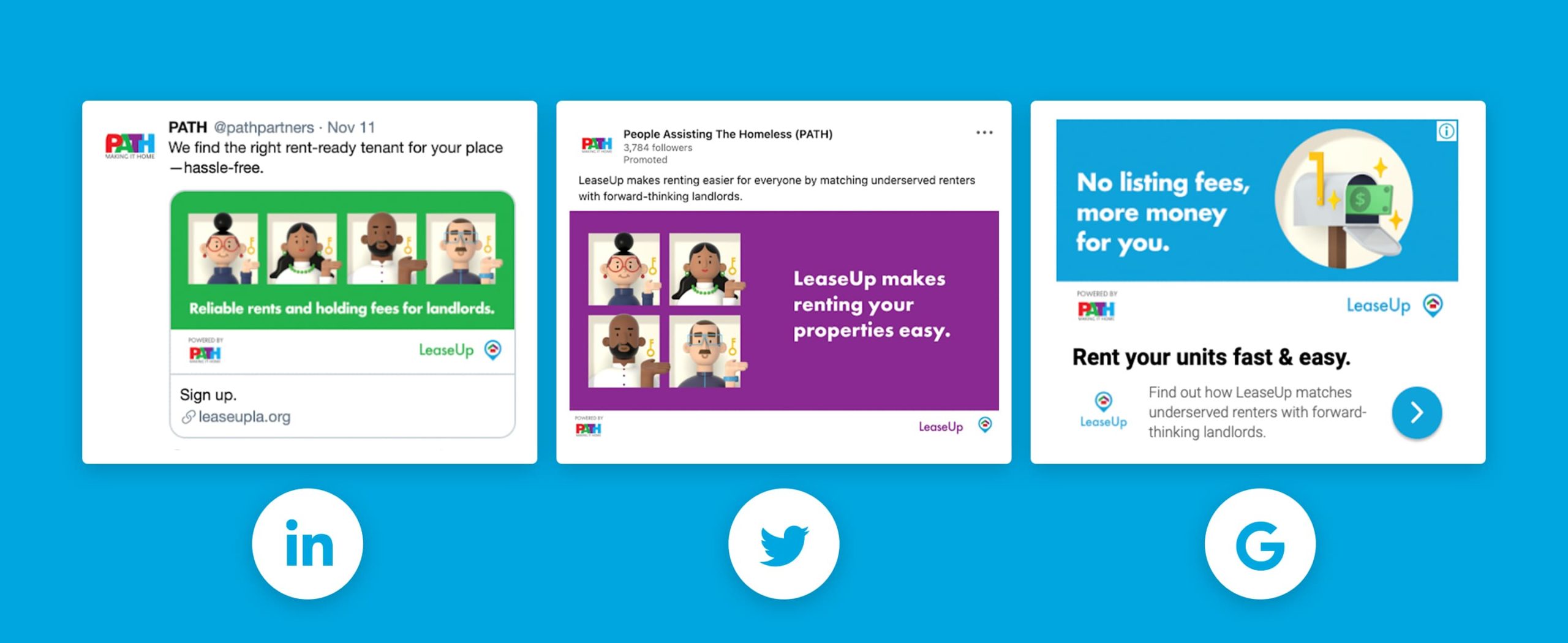 VIDEO
By landlords, for landlords
Property owners and managers want to hear from people they trust. In addition to creating a traditional "anthem" video, we invited a few different program participants—including two well-respected property owners who are active in the community—to share why they prefer working with LeaseUp. The unscripted nature of the interviews, threaded together with playful interstitial cards, sends a message of authenticity and a genuine investment in the program.
INSIGHT
Do good, do well
The mantra is an effective model, but doubly so when you pair it with creative that is informed by the stakeholders themselves. As a result, property owners who participate in the program are generally not only happy with their experience but motivated to sign on additional units and speak out about LeaseUp to their colleagues. We leaned on that in every aspect of our creative, from video to ads to our website. While they may collect a slightly lower rent due to subsidy caps, they know they can count on reliable income, financial incentives to mitigate risk, and dedicated support from housing specialists to navigate any issues with tenants. This makes a great case for continuing to ask participants to serve as ambassadors of the program. The more clearly we can show property owners the unique benefits LeaseUp provides, the better positioned we are to help PATH make a real dent in the homelessness crisis in LA County.
The results? More than 60 property owners brought 950 units to market in a three month span. That's nearly double the client's original goal.