United Teachers Los Angeles
Power Amplified
United Teachers Los Angeles (UTLA), the nation's second-largest public educators union, has advanced the right to public education for over 50 years. Today, the 33,000-member-strong union is a catalyst for achieving equity in public education. Swell created a new vision, brand identity and website to match the union's might.
View Website
→
The Approach
The Challenge
What has changed over the past decades?
The needs of educators, school communities, and public opinion about unions. UTLA needed a fresh, unified, and durable visual brand that could carry their legacy into the decades to come. Their work's bold tone and voice needed to be integrated into their organizational narrative to demonstrate their collective power. And most importantly, we had to develop a web experience for UTLA's users that prioritized utility — providing the thousands of members who visit it daily access to the vital information they need to carry out their jobs.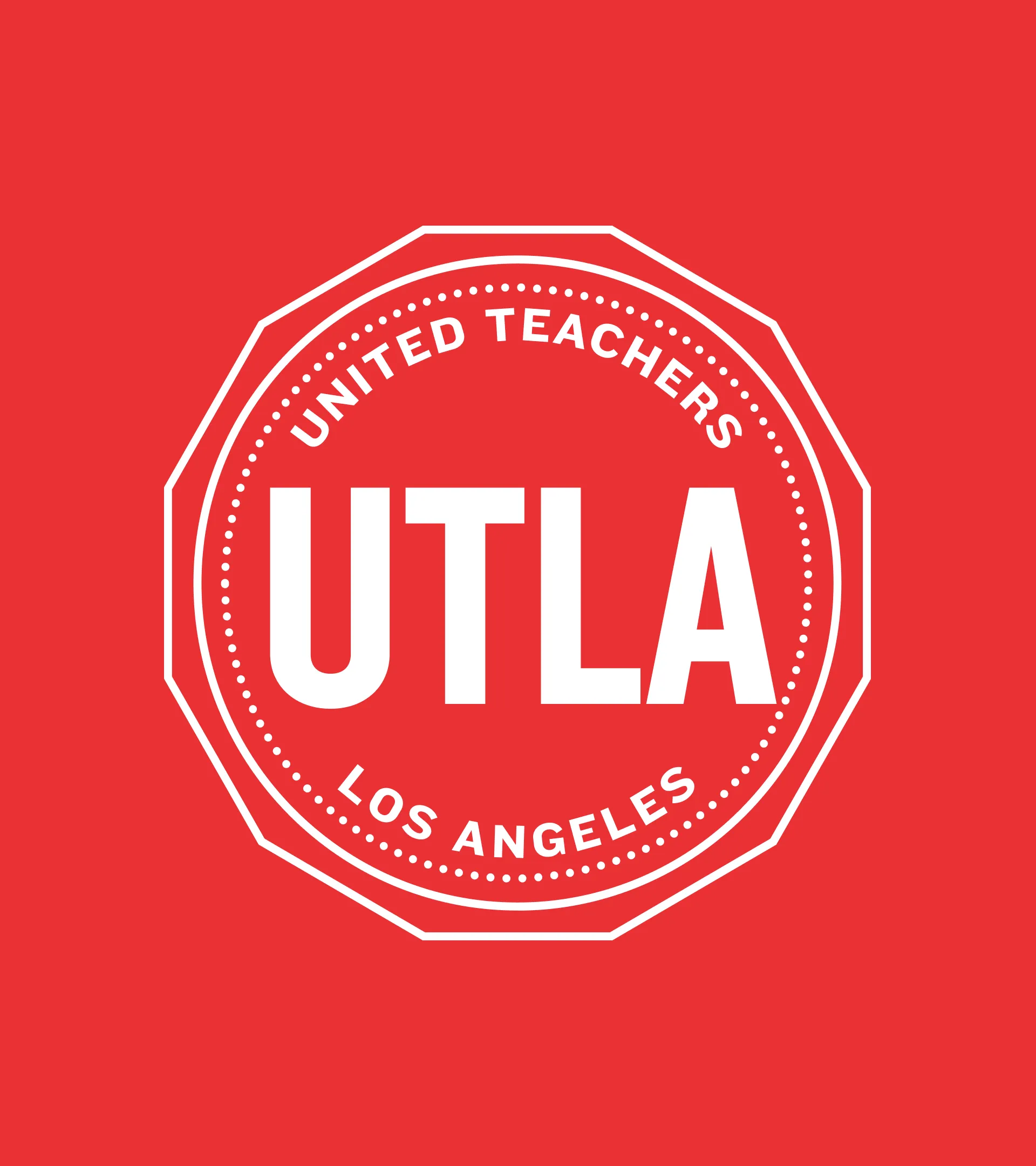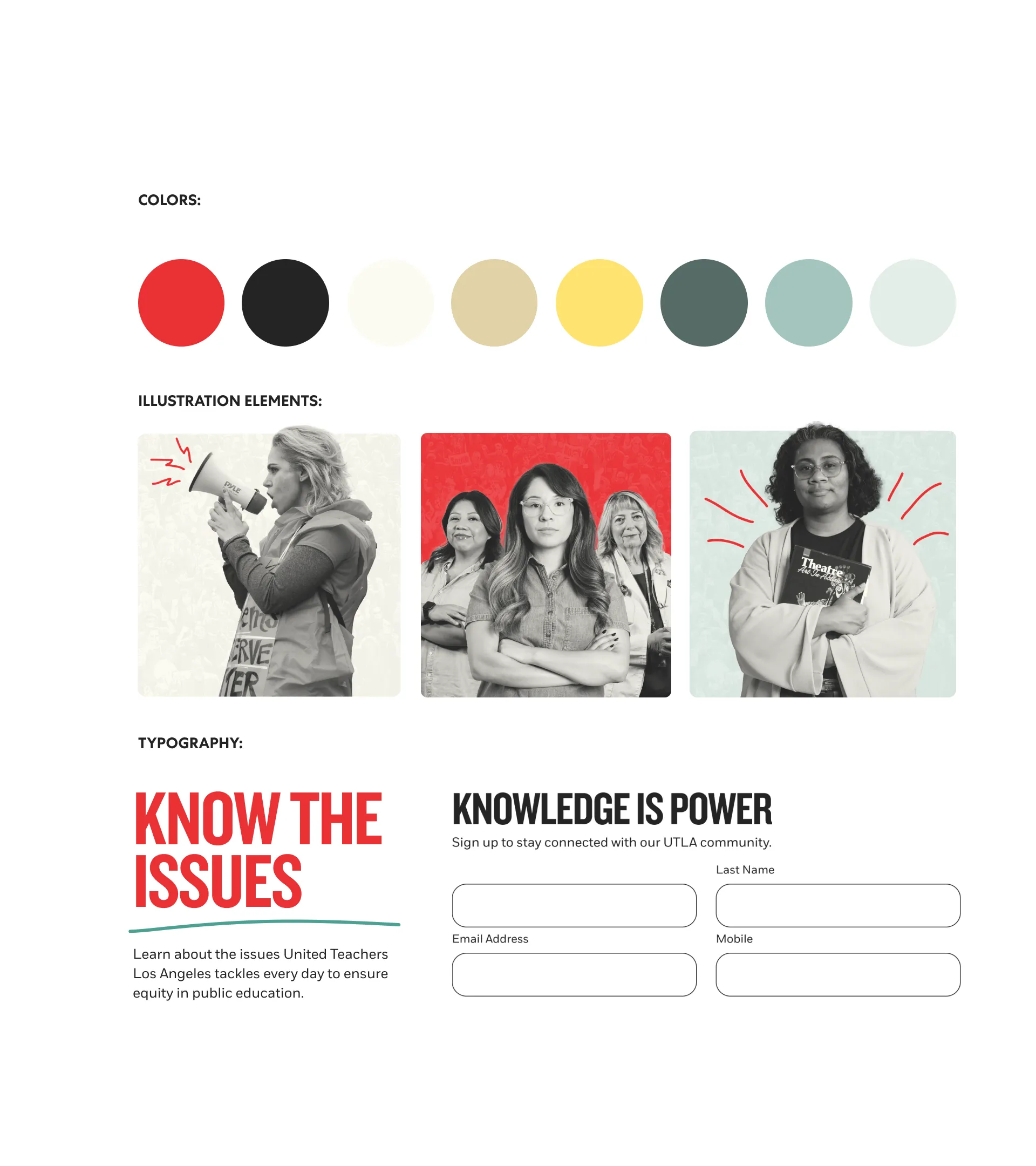 Identity Development While UTLA's classic and identifiable color is red, we created a color palette system that would amplify its impact through yellow, gold, and green hues. The application of color in typography and illustration gives us great flexibility in the impact of our messaging.
The Brand
Educators draw the line
Swell reimagined UTLA's logo to reaffirm the brand's legacy in a contemporary manner yet keeps the visual language flexible enough to meet tomorrow's digital needs. Drawing from their history, we created a 12-point star seal logo to represent the distinct organizations that united to transform California's public education.
Logo Design The UTLA logo system contains a variety of executions from strong, bold text to a seal graphic that allows flexibility in the placement, scale, and visual impact of the brand's mark.
An emphasis on imagery —from portraits of educators to public strikes on the street — connect UTLA's legacy to the present while spotlighting the diverse make-up of those who push the union's agenda forward. The new tone is uplifting, direct, and resolute, and inspired by student and community-focused language. The brand identity leans into classic school motifs and a historical aesthetic while capturing the revolutionary spirit of UTLA's work through a new color palette. Moving forward, the UTLA team has a comprehensive brand guide to rely on to help inform content creation, distill complex information, and draw attention to advocacy opportunities.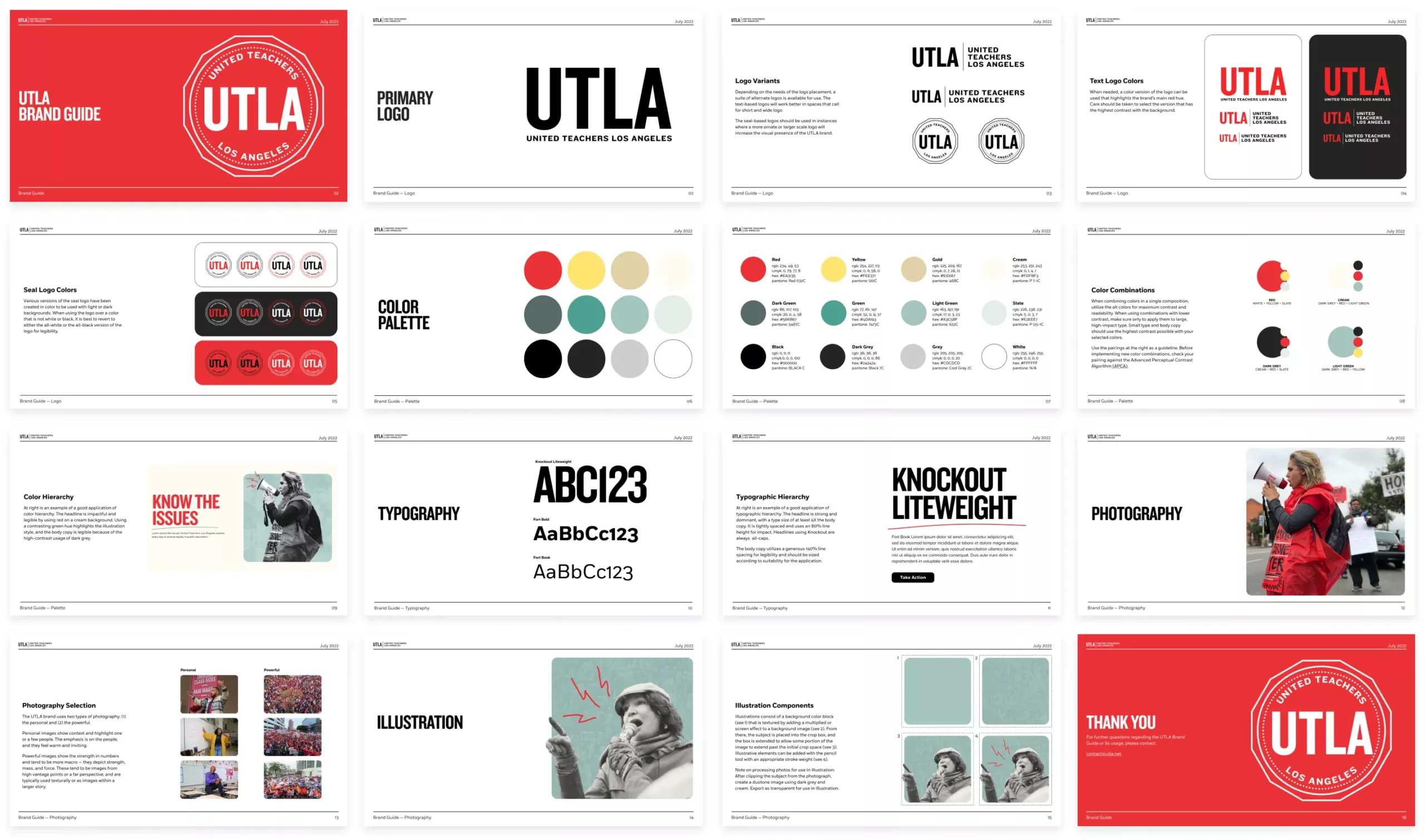 Brand Guide To create visual consistency for the brand moving forward, we created a simple but usable brand guide that outlines the basics of how to bring UTLA to life. Logo usage, typographic hierarchy, color theory, and illustration techniques are all clearly spelled out.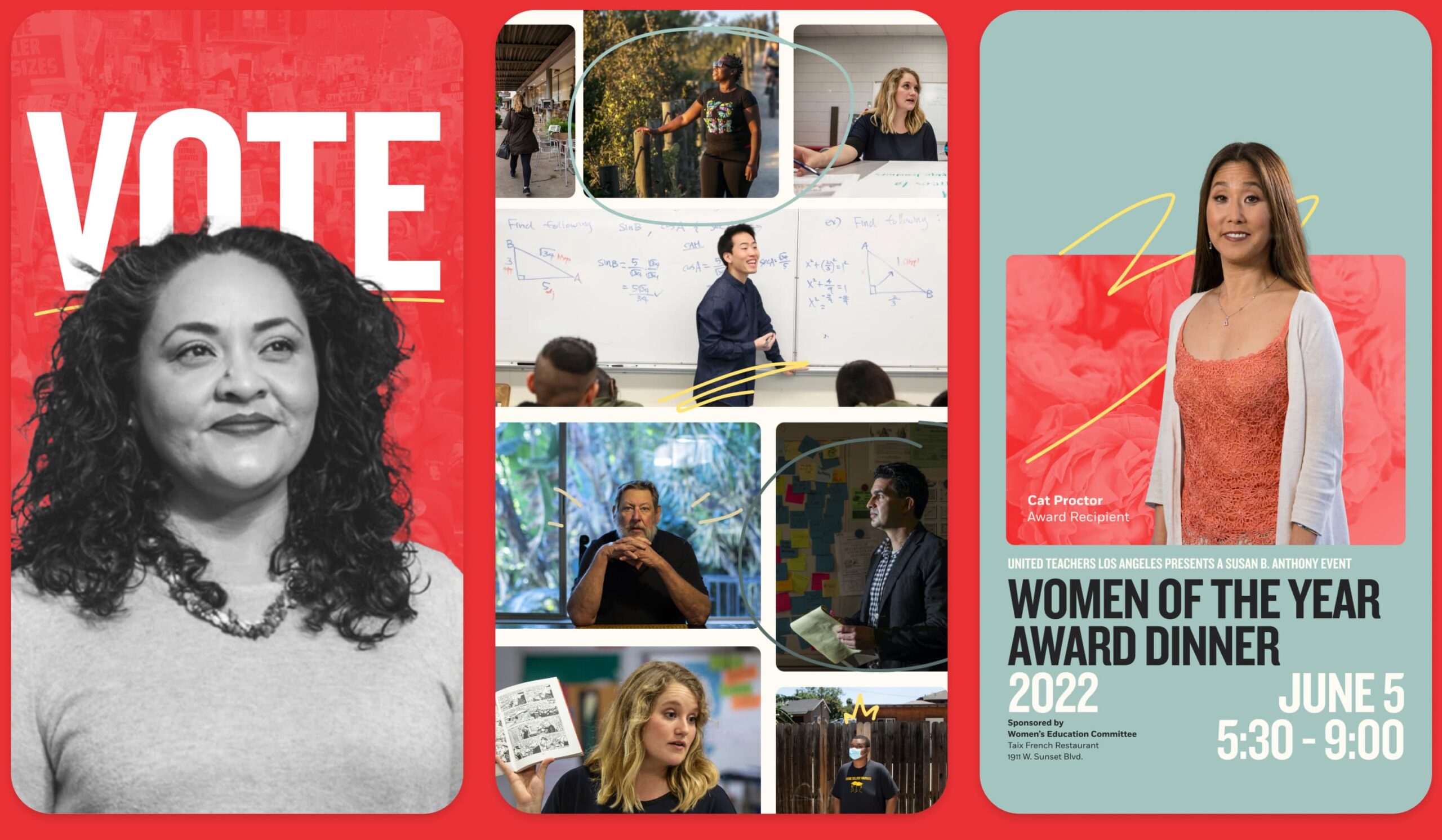 The Website
Knowledge is power
One foundational concept informed our development of the new site: usability. When you advocate on behalf of thousands of people, you need a site that can seamlessly provide people with what they need.
Swell developed a resource-rich website with a focus on serving UTLA members. Information is now one click away with simple navigation, searchable directories for news, contacts, and events, and a filterable resource center. A user-friendly taxonomy system on the backend allows staff to make regular content updates with the assurance that users will find what they need.
A robust visual brand hierarchy directs the user's eye through page sections and distinguishes content types, call-to-actions, and interactive links. SEO optimization will ensure UTLA appears in topical searches and drive more like-minded users to the site.
Anthem Video
We are UTLA
Achieving equity in public education is a challenging feat. Yet UTLA is unwavering. Why? Because its ability to make a lasting impact is rooted in the magnitude of its collective power.
Swell set out to make that connection and inspire the next generation by amplifying the humanity of those working in and advocating for public schools. We embraced the imagery of projectors of times past to create a visual experience of transparent layers, brush stroke illustrations, and animations to convey the sense that objects move on and off the screen. The video features a bold voice-over, sporadic drum beat, and powerful imagery to bring this intersectional education movement to life.
The Impact
By distilling the information-heavy UTLA website into a clear, visually inspiring user experience that spotlights the might of their collective power, and humanizes the voices that are leading their fight, we are confident the new brand and site empowers them to carry out their work today and into the future.