United Way of Greater L.A. – Pandemic Relief
Encouraging LA to chip in
LA County faces major hurdles to addressing issues of economic and educational equity, and solving the homelessness crisis. With so many demanding urgent solutions, United Way of Greater Los Angeles stands out as a powerful influence in galvanizing everyday people, philanthropists, politicians, and business leaders to take collaborative action, provide critical support, and lay the foundation for systemic change.
View Website
→
The Approach
THE CHALLENGE
Spotlighting the strength of Angelenos during a pandemic
LA County's issues have only been exacerbated as the COVID-19 pandemic has raged on. We set out to tell a clear and compelling story about the struggles, victories, and character of our neighbors in LA County. Through individual highlights, we've been able to put faces to the seemingly insurmountable obstacles our county faces. Through programming—now almost entirely virtual—we foster a direct link between problem-solvers, visionaries, funders, and the public, and open spaces where Angelenos can share their stories directly.
Through this work we are reminded that change must manifest with the utmost haste, and together we endeavor to build a more equitable LA County for all.
PANDEMIC RELIEF
Immediate relief funds to a county in crisis
The pandemic demanded urgent action, which our government, sadly, did not provide. In the immediate aftermath of the first stay-at-home orders in LA County, we helped launch the Pandemic Relief Fund to help families and small businesses stay afloat. The response was incredible. Through a virtual telethon, over $2.2 million was raised right off the bat. In total, more than $10 million in funds raised went directly to local initiatives such as meal and grocery distribution, rental assistance, 1 million masks distributed to individuals experiencing homelessness, and education grants to local organizations supporting low-income families through distance learning. At its most desperate hour, LA County came together to help its most vulnerable weather the storm.
FOSTERING COMMUNITY DIGITALLY
COVID-19 pushes live events online.
Few could have anticipated the sudden changes brought about by COVID-19 and its accompanying stay-at-home orders. As in-person events went digital, we studied up and added "virtual event producer" to our resumes. Through the perfect blend of planning calls, tech rehearsals, and back-end programming, our online programming has reached thousands and counting. From virtual panels discussing support for tenants impacted by the pandemic, resources to assist low-income families with distance learning, to a school board candidates forum, we've stepped in to ensure that Angelenos continue to receive reliable, firsthand information regardless of whether we can gather in person.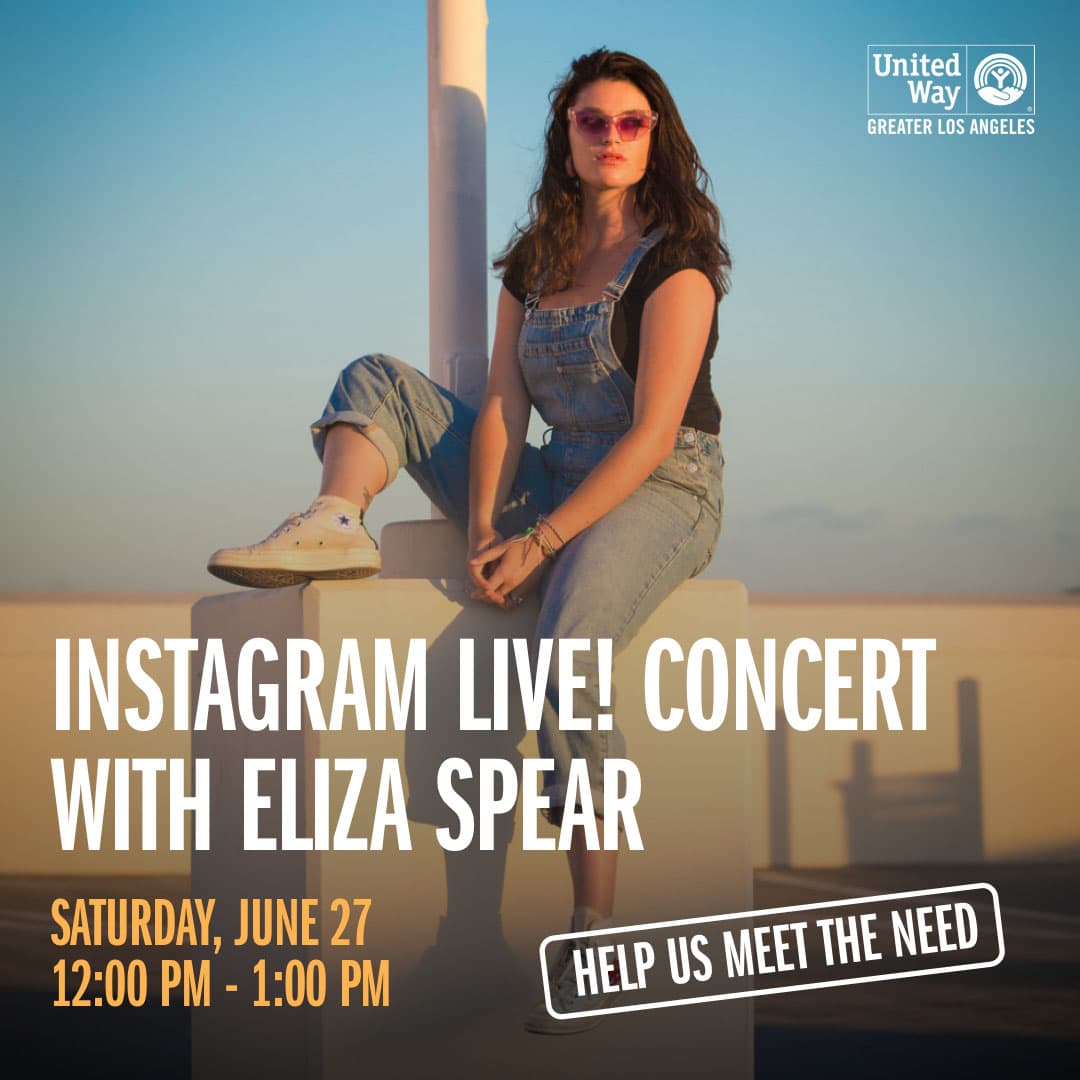 HOMEWALK
Taking to the streets for change
HomeWalk is the largest annual 5K to end homelessness. In a typical year, thousands congregate to walk, run, and demonstrate their support for housing-first solutions to address the homelessness crisis. Of course, 2020 was not a typical year. Stripped of the opportunity to gather in a central location, our challenge was to engage participants in a cause-based 5K from the safety of their own neighborhoods. Through a mixture of giveaways, including an NFL partnership, innovative ads placement, and a 1:1 sponsor match, the event ultimately raised over half a million dollars towards solutions for our unhoused neighbors.
THE IMPACT
Immediate assistance in our most dire hour
Due to the tireless efforts of community partners, donors, and active bystanders, the millions of dollars raised through United Way's Pandemic Relief Fund went a long way towards softening the blow of the pandemic. Over 113,000 bottles of hand sanitizer, nearly 1 million face masks, and thousands more essential health and hygiene items were distributed to individuals experiencing homelessness and the first responders who care for them. 196 organizations across the greater LA area were able to build capacity, and fortify their ability to serve our most vulnerable neighbors. That's 5 million meals for families and 16,000 meals to individuals staying in emergency shelter sites.
This work was a necessary reminder during a dark year of the lengths our community will go through to lift each other up. We're pleased to have played a part in bringing relief to people struggling at a time when our whole world flipped upside down.