United Way of Greater L.A. – Everyone In LA
Bringing Everyone In
Everyone In is a community movement to end our homelessness and housing crisis by building public and political will to create solutions we know work: affordable and supportive housing in every part of L.A. County.
View Website
→
The Approach
The Challenge
Homelessness is an issue that hits home for everyone
Every night, more than 50,000 people sleep on the streets of Los Angeles. And that was before a global pandemic. In 2017, the people of L.A. voted to fund supportive housing, but NIMBY-ism, racism and political apathy are keeping these projects from breaking ground. Each night more and more people find themselves without a home.
This is a crisis that touches every corner of the county. Making us witness, and responsible for change.
Our challenge: move Angelenos to speak out for their neighbors and bring everyone in to create housing for our homeless neighbors.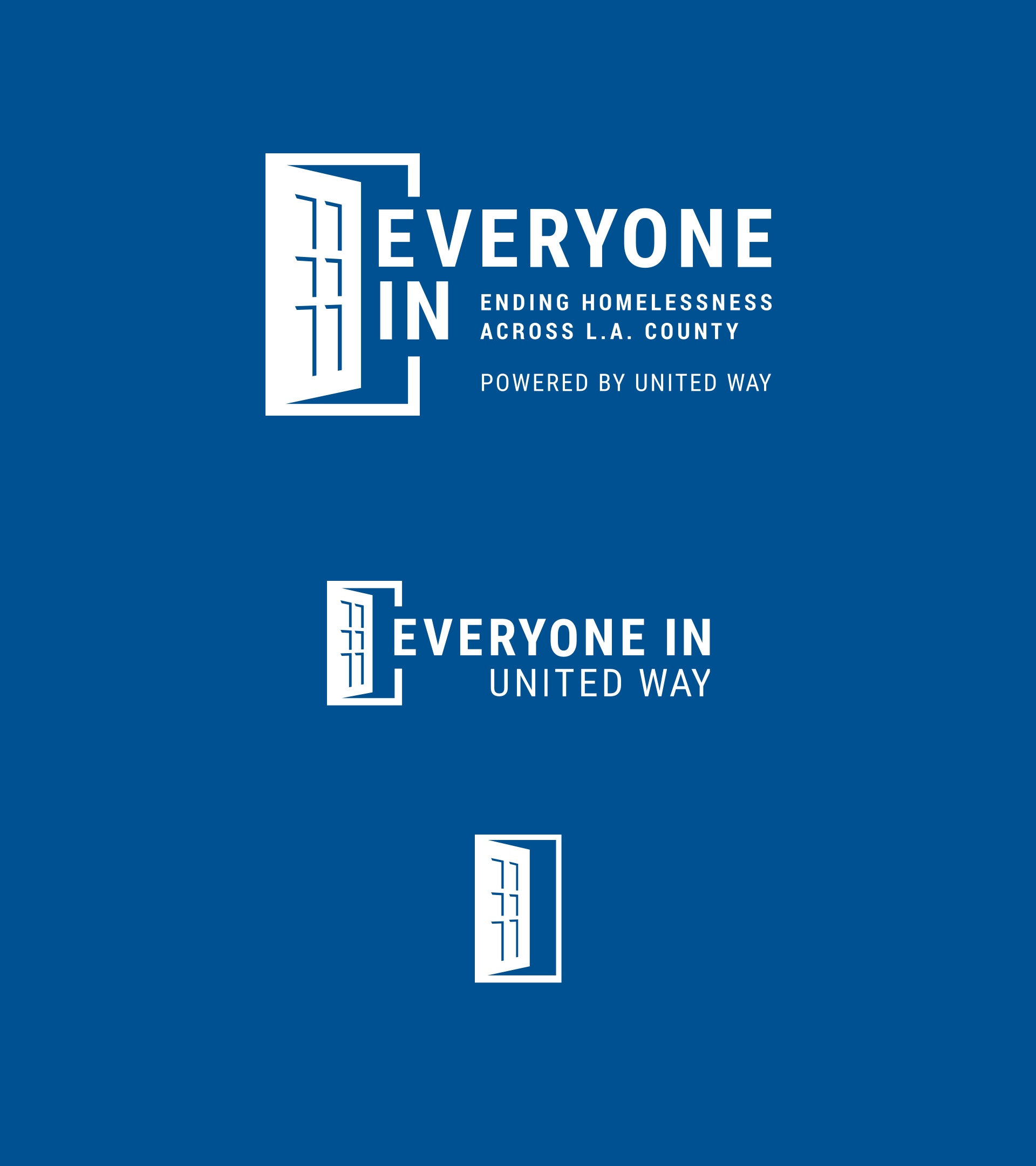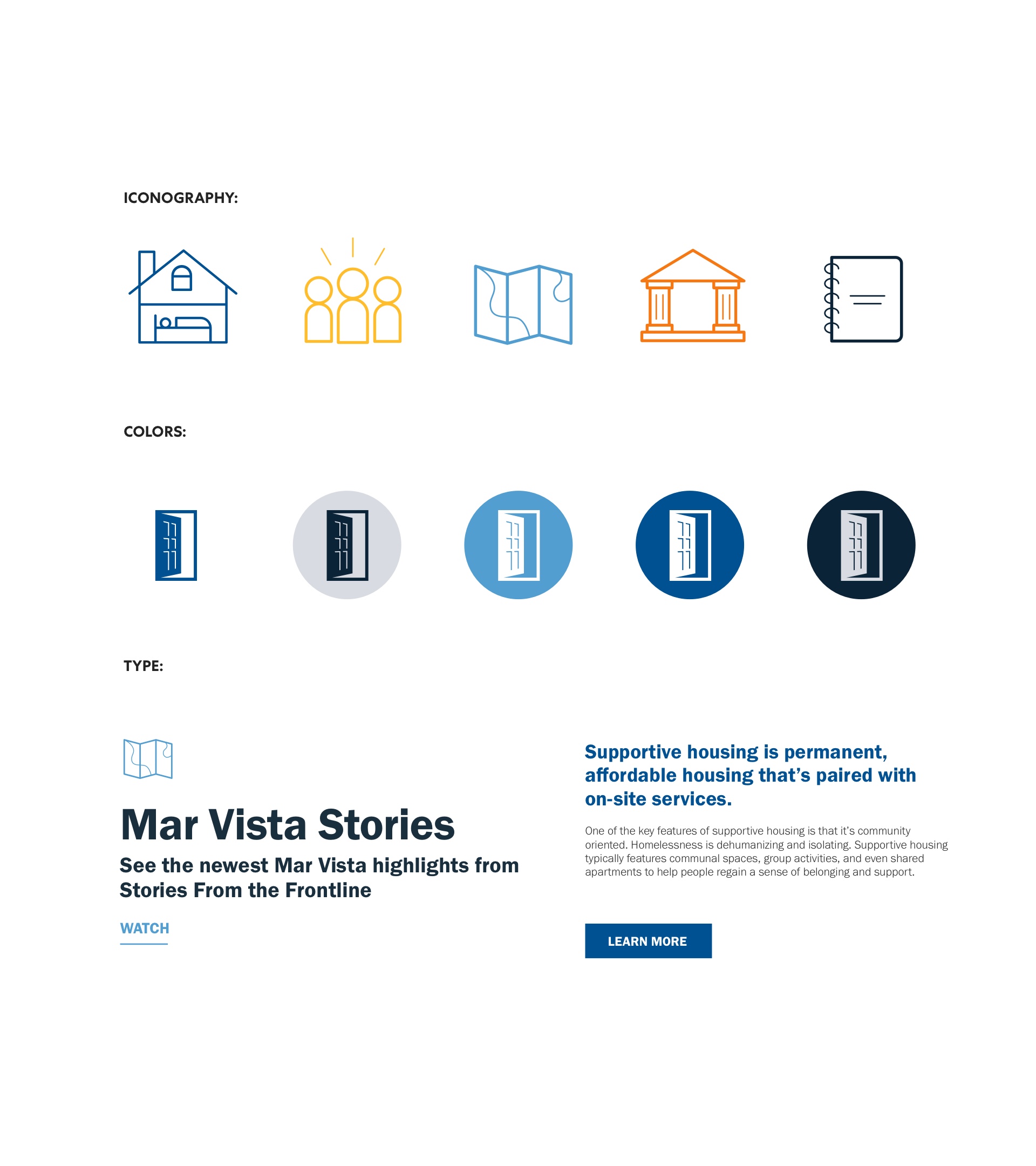 Identity Refresh We began the project with an overhaul of the identity including logo and icon design, focusing on a responsive mark that can be applied clearly in a wide variety of placements. The wide variety of widths and weights of Franklin Gothic provide typographic flexibility and can scale up or down to handle urgent or delicate messages.
The Impact
We're connecting Los Angeles to fight our most ambitious challenge
We built a brand and campaign that brings everyday Angelenos together to fight for our neighbors. Partnering with United Way of Greater Los Angeles, we raised a flag for people to rally around and developed digital tools and strategies that give field organizers and volunteers a chance to mobilize quickly for site fights and high-stakes city council votes.
Website Design The new look and feel was brought to life through the website where users can get up to speed with the plan, see the progress through data visualization, and learn about the stories of our neighbors experiencing homelessness. All of this in service of driving action via donations, petitions, training, and events.
Photography
People experiencing homelessness are first and foremost people.
In our work for Everyone In, we strive to never forget that the people we talk to on a regular basis are are our neighbors and members of our community. The images that we use to depict them carry weight, and it's our responsibility to be sensitive to the situation. That means focusing imagery on stories of success, uplifting the struggles of Angelenos who are experiencing homelessness, and always treating them with respect.
The Results
Homelessness is an issue that hits home for everyone
Since 2017, we've brought more than 100,000 advocates into the fold, pushed local elected leaders to approve 8,000+ units of supportive and affordable housing, and secured interim housing for 25,000 people.
But, at the same time the number of people experiencing homelessness in Los Angeles is higher than ever before. We know we have more work to do, so we continue to evolve our messaging, and the campaign to meet the needs of our times. Everyone In and United Way continue to be our partners in this work.