Black Lives Matter – End Police Associations
Getting cops out of labor
For far too long, police associations and police unions have protected police officers from being held accountable—even those who have terrorized and killed members of our community. Swell partnered with Black Lives Matter Los Angeles to launch a campaign advocating for labor unions to sever ties with police associations for good.
View Website
→
The Approach
THE CHALLENGE
Applying pressure and raising awareness
First things first: labor unions and police associations are inherently different. Labor unions protect workers. Police assocations and police unions shield bad cops from accountability, lawsuits, and discipline leaving communities vulnerable to state-sponsored terror and murder. And yet police associations are members of labor unions hiding in plain sight and using workers' struggles to mask their misdeeds.
OUR AUDIENCE
Connecting with the power and the people
We had two audiences in mind as we developed this campaign: First and foremost, our goal was to apply pressure to the AFL-CIO and, by extension, all leaders in labor unions who have the power to effect change and create real police accountability and reform.
At the same time, we needed the general public to raise awareness about the issue to build a groundswell of support. That starts with ensuring people understand the difference between labor unions and police associations and how police unions shield bad cops from accountability and slow needed reforms.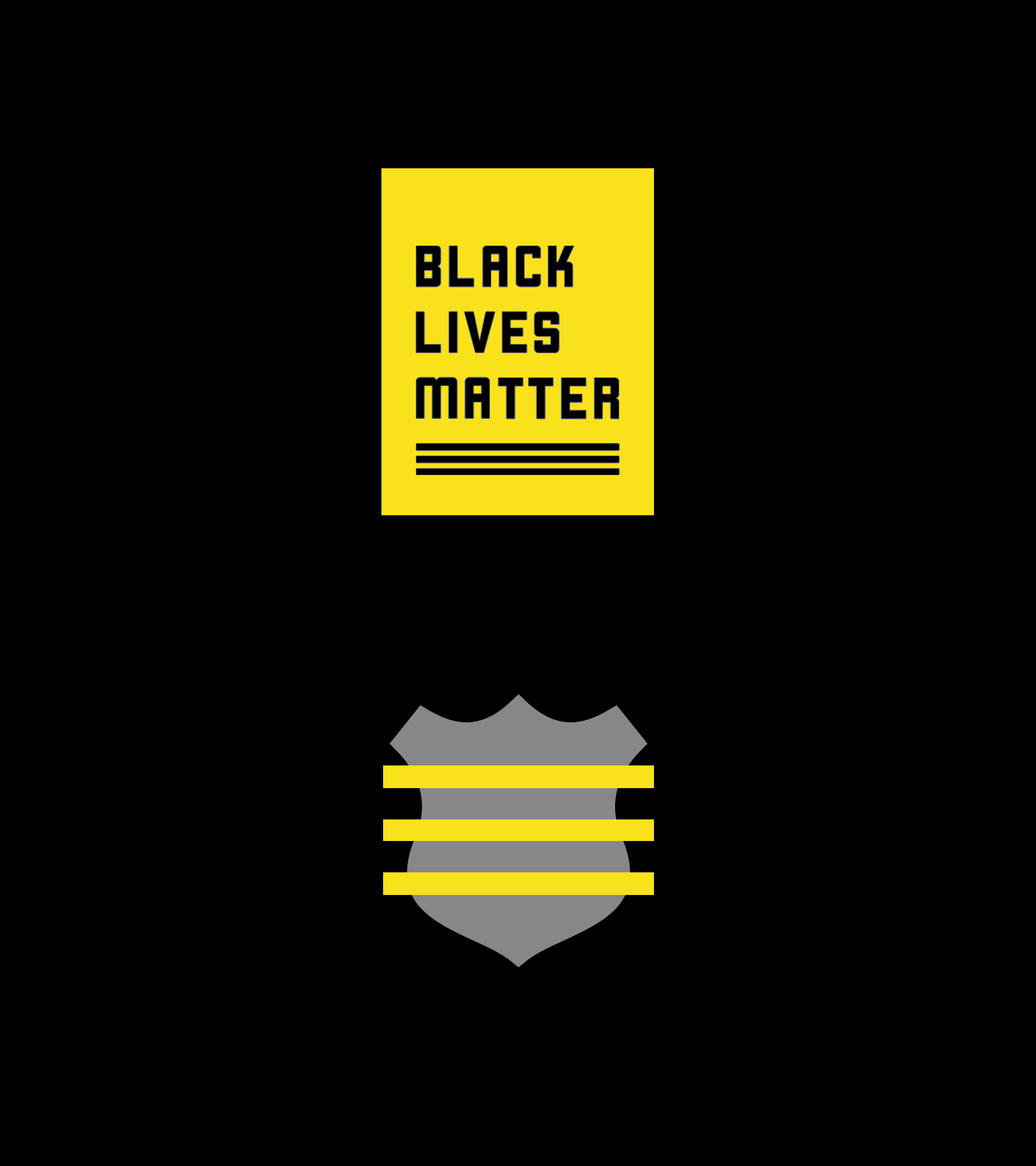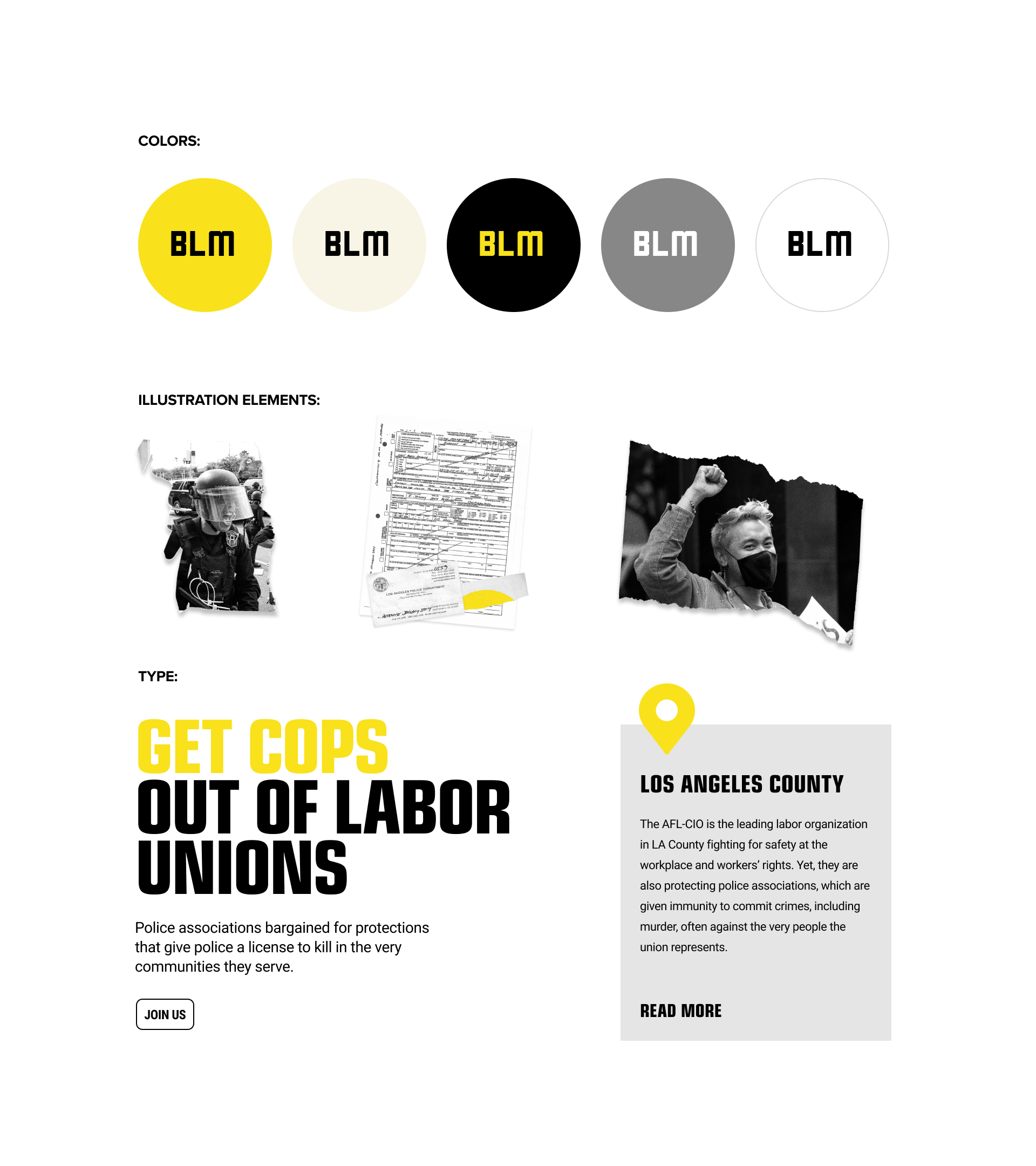 Our approach to identity utilized familiar elements from the larger Black Lives Matter brand including color palette and logo, but augmented it with collaged illustrations and a more impactful typographic selection that would work well in digital applications.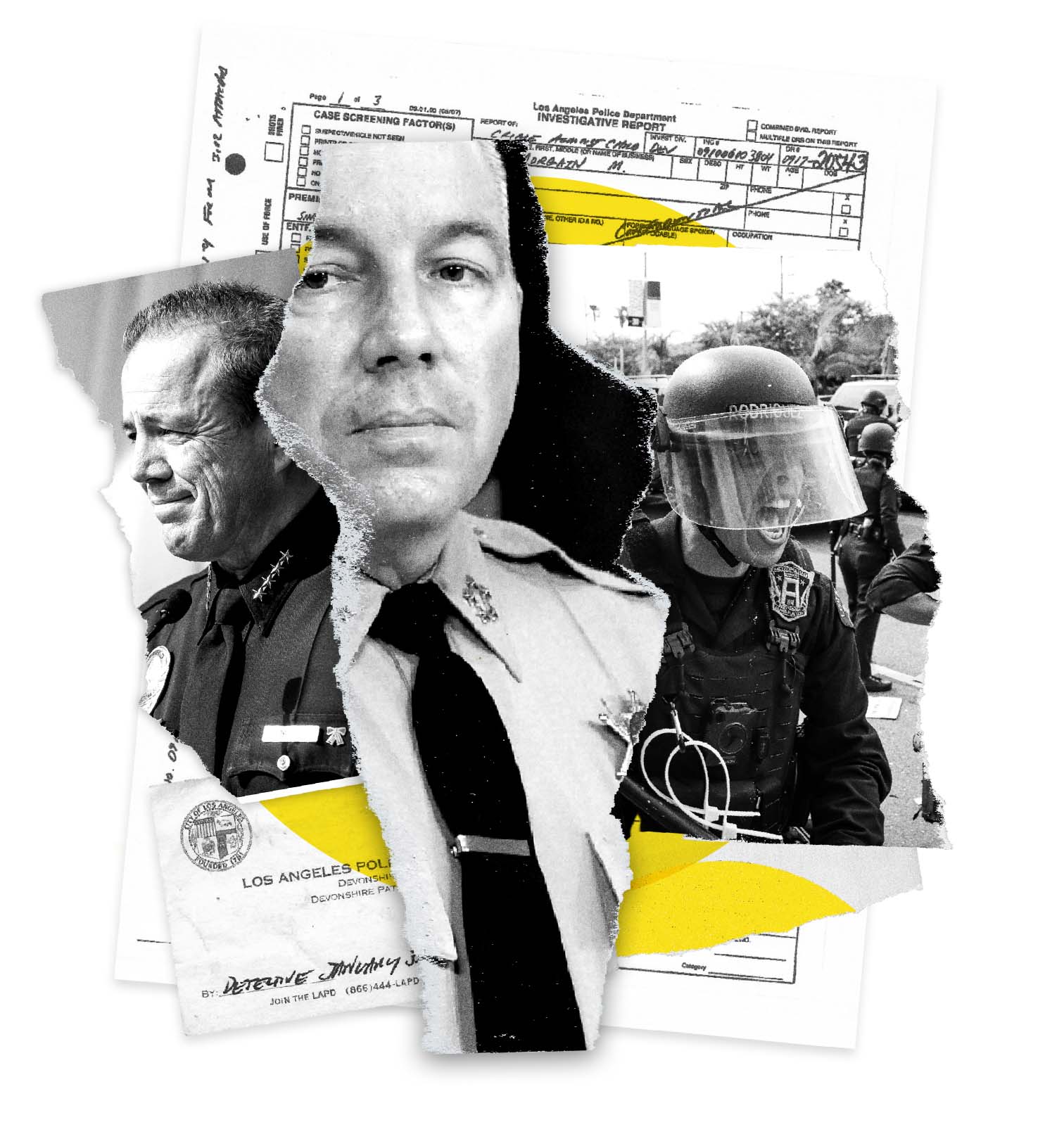 Amplifying a movement
Because the Black Lives Matter brand was already well-established, we integrated the existing brand into the design of the campaign while creating some new elements that could help us tell the story. We brought in a new typographic system that would heighten impact while being more usable across all devices. Additionally, we created an illustration system that uses collage to visually show the connection between the players involved and the policies implemented.
THE WEBSITE
A national campaign with a local angle
We built a website that both elevates the distinction between labor unions and police associations and spotlights relevant case studies from cities across the country.
The goal: ground the campaign in a national framework with a local context.
We also set out to create a clear pathway for people to take action by signing up for more information about BLM, donating to BLM, and generally plugging into BLM efforts.