UFCW 770
Labor Goes Electric
Automation, rising inequality, a hostile administration. This is a moment of truth for working people everywhere. UFCW 770 set out to fire up its members to seize the moment. But how do you get busy, hard-working people to go the extra mile and self organize?
View Website
→
The Approach
The Challenge
A fresh face to an old friend
UFCW 770 didn't need to reinvent the wheel. All organized labor needs is a new, modern approach to its historic roots. To go forward, workers must go back to the basics.
We brought new tools to a proven approach. We built an electrifying new brand, website, and digital strategy that empowered members to organize from the ground-up. We also crafted a unifying message to show members across a huge array of industries their common cause in the fight for a better deal. Our strategies included creating conversations across the union and helping to identify a corps of vanguard members who will be the next generation of union leaders.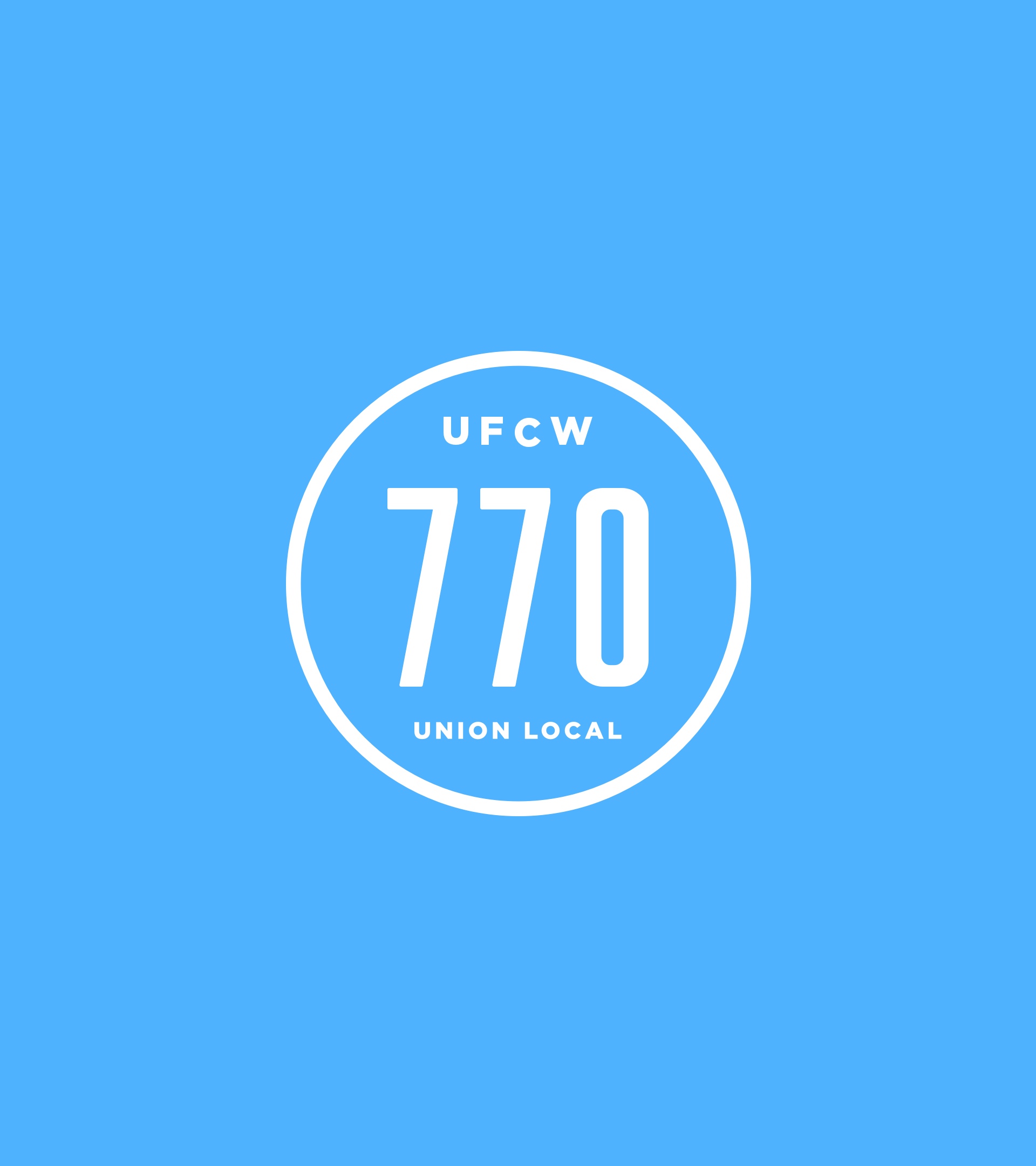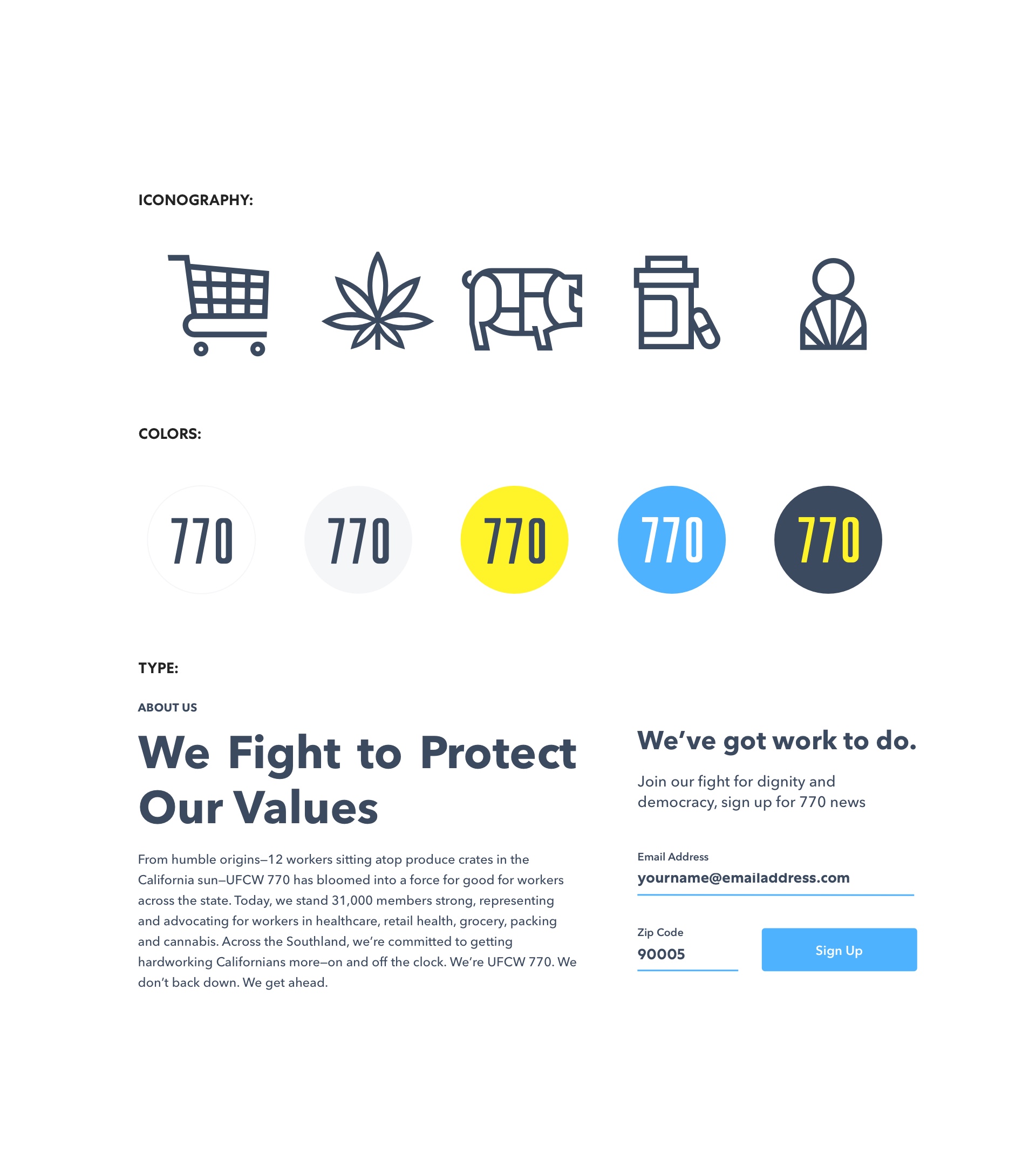 Identity Refresh A striking, central logo pays homage to the formidable power of united workers. Crisp, instantly recognizable icons guide members as they navigate through the site. The future of organized labor is looking bright.
Website Design We reimagined a site as bold and diverse as the workers who would use it, in an accessible style that arms them with all the resources and benefits that UFCW can offer, right at their fingertips.
Insight
Labor speaks many languages
To maximize the power of the union, we needed to speak to everyone. We designed key communication moments and resources in multiple languages on both the organization's website and print materials.