Every Last One
We get them out
Under both Republican and Democratic leadership, our country has failed to create an immigration system capable of providing safety and asylum-seekers with dignity and humanity. Swell partnered with Every Last One, an organization committed to protecting asylum-seeking children with one goal—getting them out of custody and back with their families.
View Website
→
The Approach
THE CHALLENGE
Creating a powerful, dynamic message while ensuring anonymity
At face value, the message of reuniting children separated from their families is compelling and powerful. With thousands of migrant children seeking asylum and protection at the U.S. border, it was critical to amplify partnerships with established groups like the ACLU, Women's Refugee Commission, Physicians for Human Rights, Miles4Migrants, and others.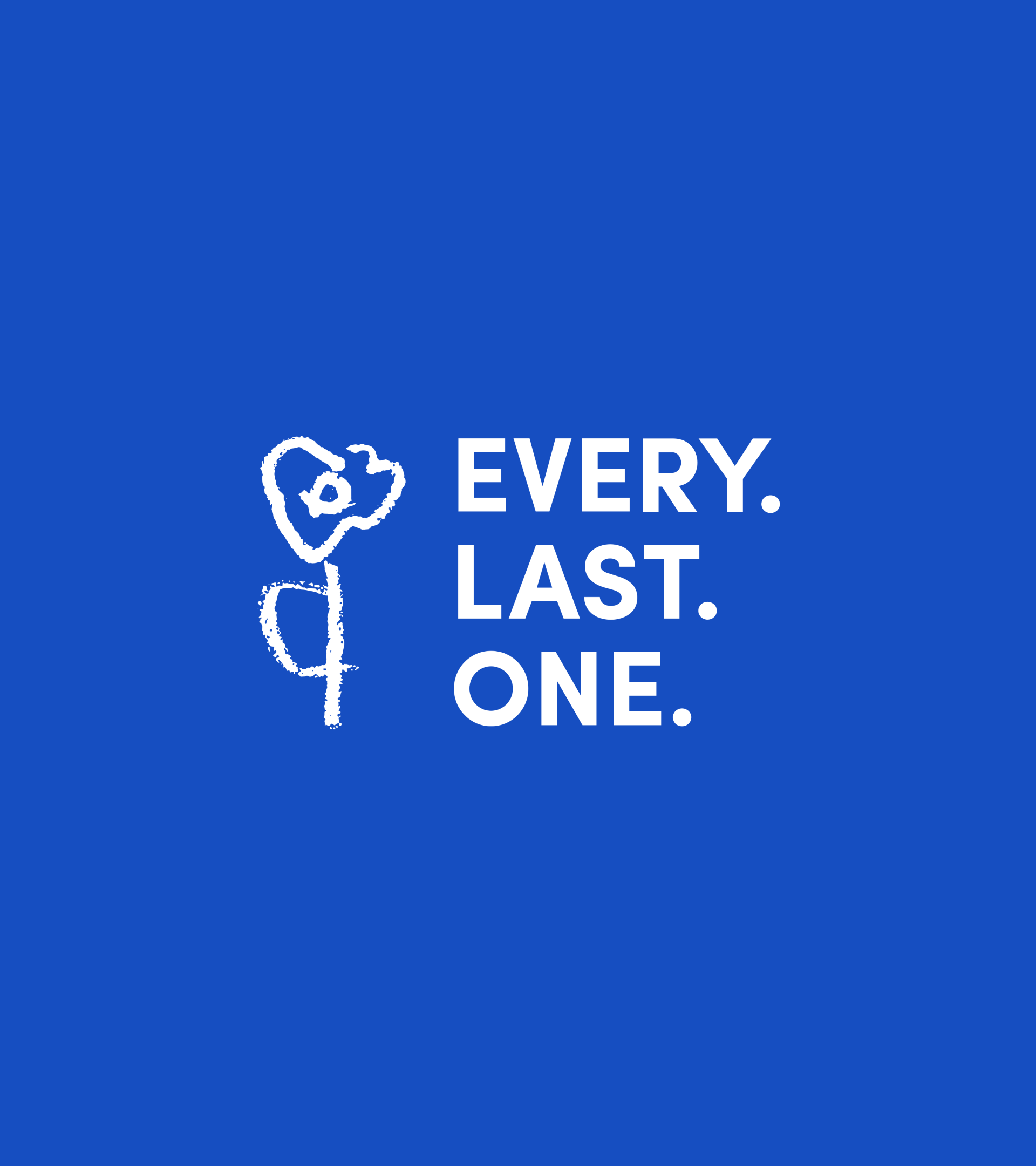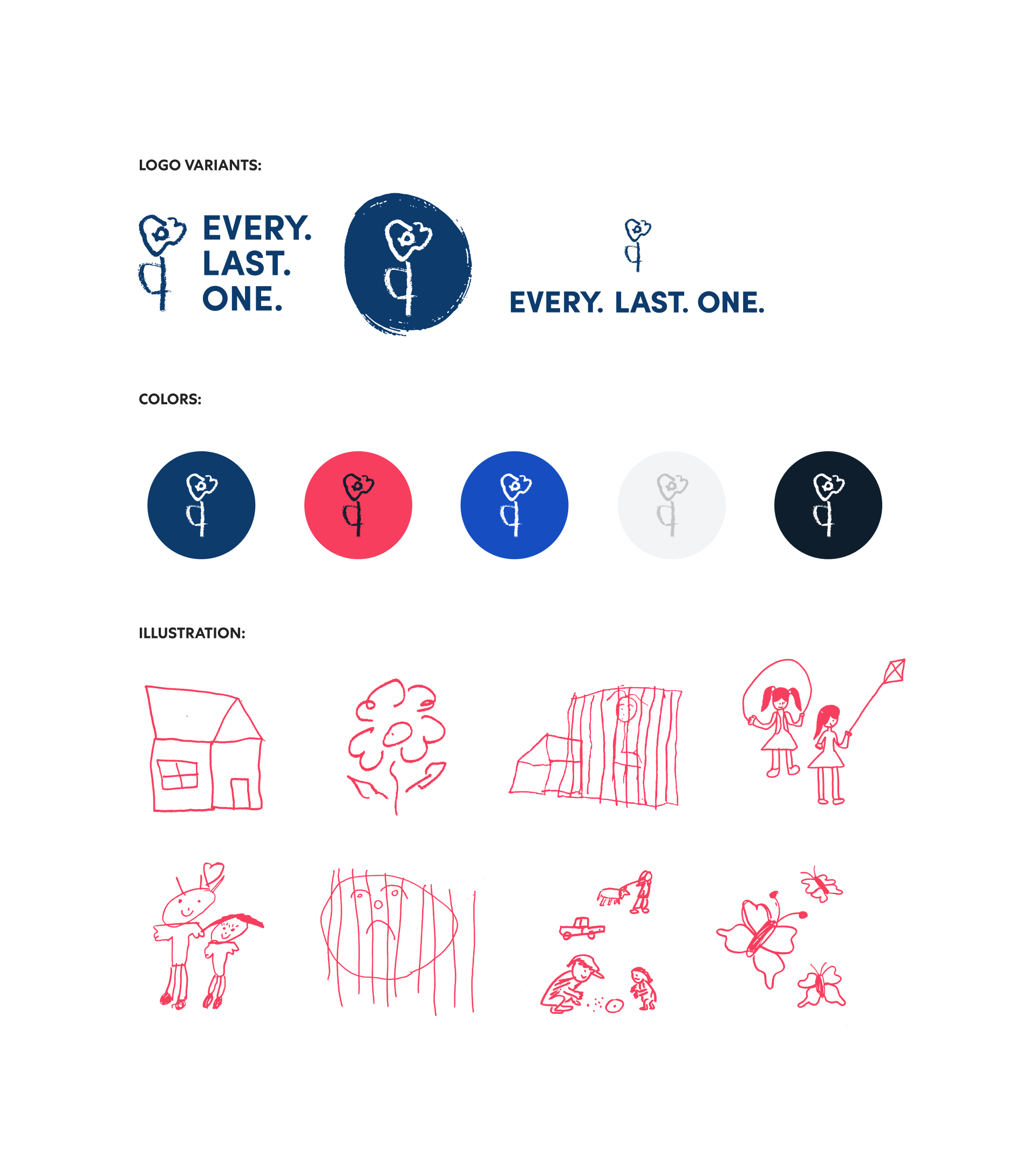 Branding With an issue that is so personal for so many, our goal was to create a visually striking brand that felt safe, powerful, and accessible. The pink accents and bold typeface represents strength and warmth, and the kind of aspirational humanity we aim to achieve both in the work itself and the messaging.
the WEBSITE
We empower. We educate. We advocate.
We set out to provide users with accessible information for families and advocates and opportunities to take action to help a migrant child out of detention. This included everything from information about the organization and the team on the ground doing the work to resources for families, advocates, sponsors, and volunteers. We also created a hub for individuals seeking answers about immigration, our organization, and ways to support.
The overarching goal of the website? Equip our audience to take immediate and meaningful action.
Homepage The homepage utilizes a combination of media, stats, and stories to get users immersed in the effort and engaged in its success.
FUNDRAISING
From 0 to $500,000+ (in less than two years)
Crowdfunding efforts included peer-to-peer fundraising pages, YouTube ads, Google Display, celebrity partnerships, and video asks.
Using a wide variety of formats, Swell pushed a comprehensive fundraising campaign tailored to our audience to focus on individual donors.
Youtube Pre-roll Designed to hook a user into watching the rest of the ad in the first few seconds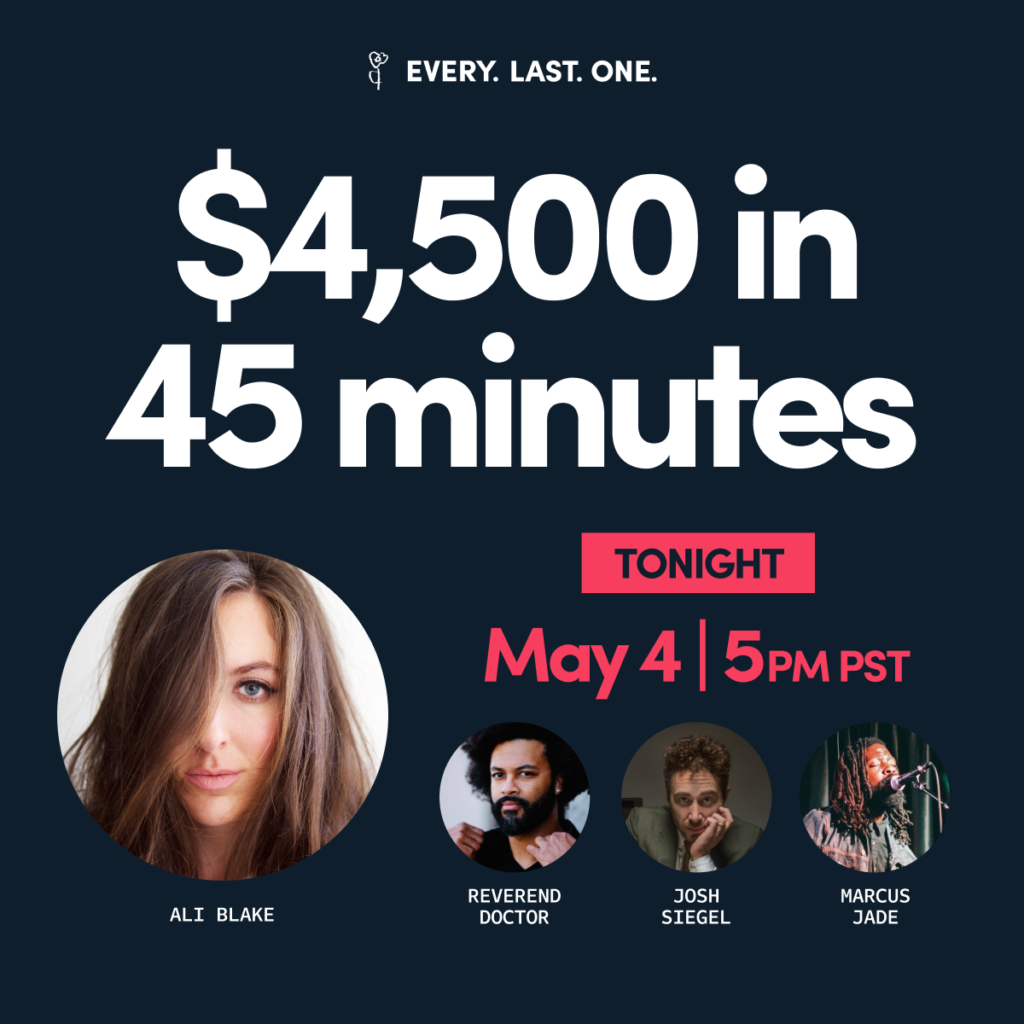 In spring of 2021, we crafted a lightning-speed campaign around a benefit concert ELO would livestream from Instagram, challenging users and visitors to count down with us in preparation for the opportunity to raise "$4500 in 45 minutes." Maintaining flexibility was key here, as extenuating circumstances required ELO to postpone twice, but with our pacing already adapted to a prompt timetable, we were able to remain connected to our audience with each change and continue driving excitement for the planned evening. The final benefit total? Over $8K.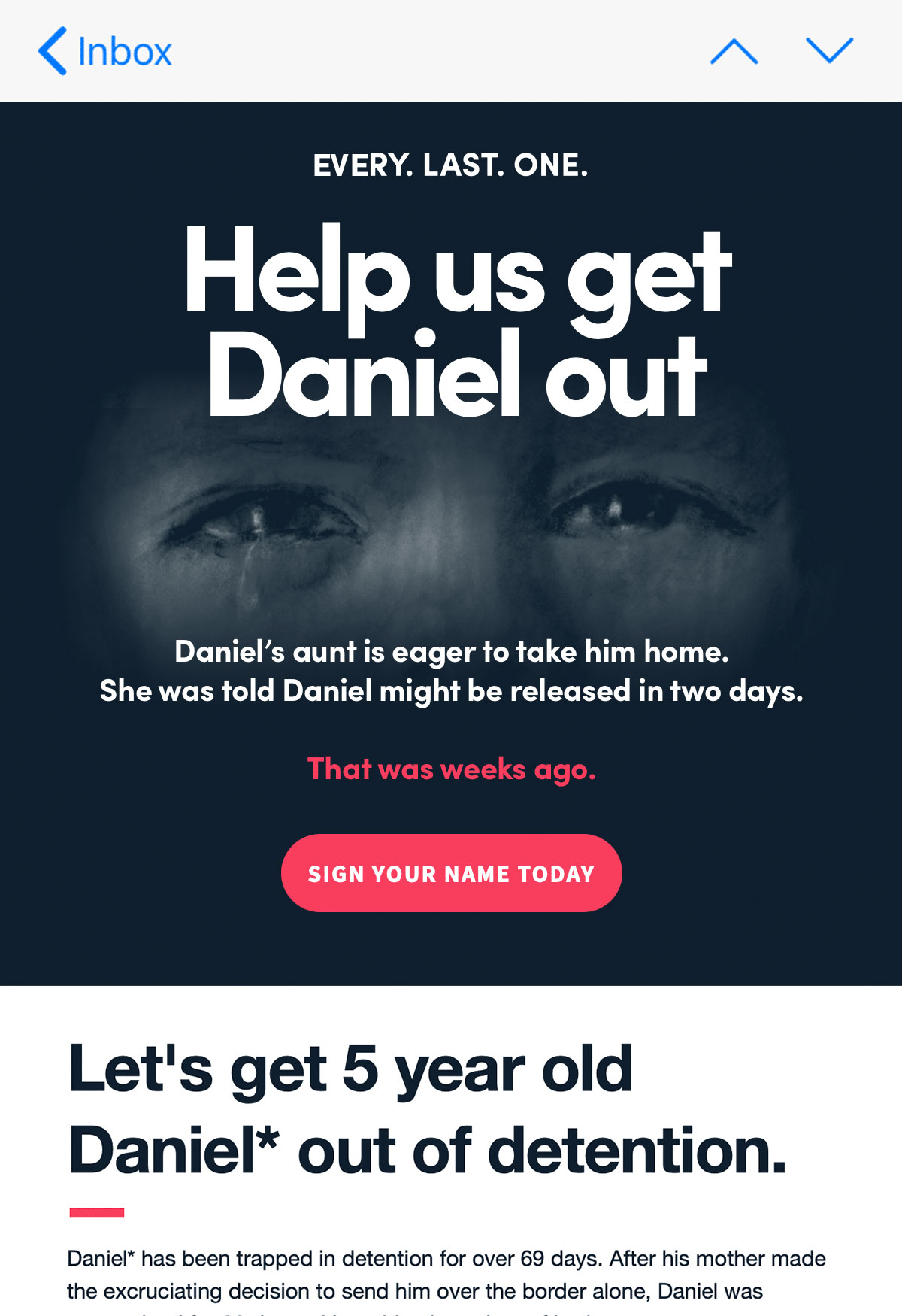 Emails We made our email asks personal with stories and updates ripped from the headlines of real life.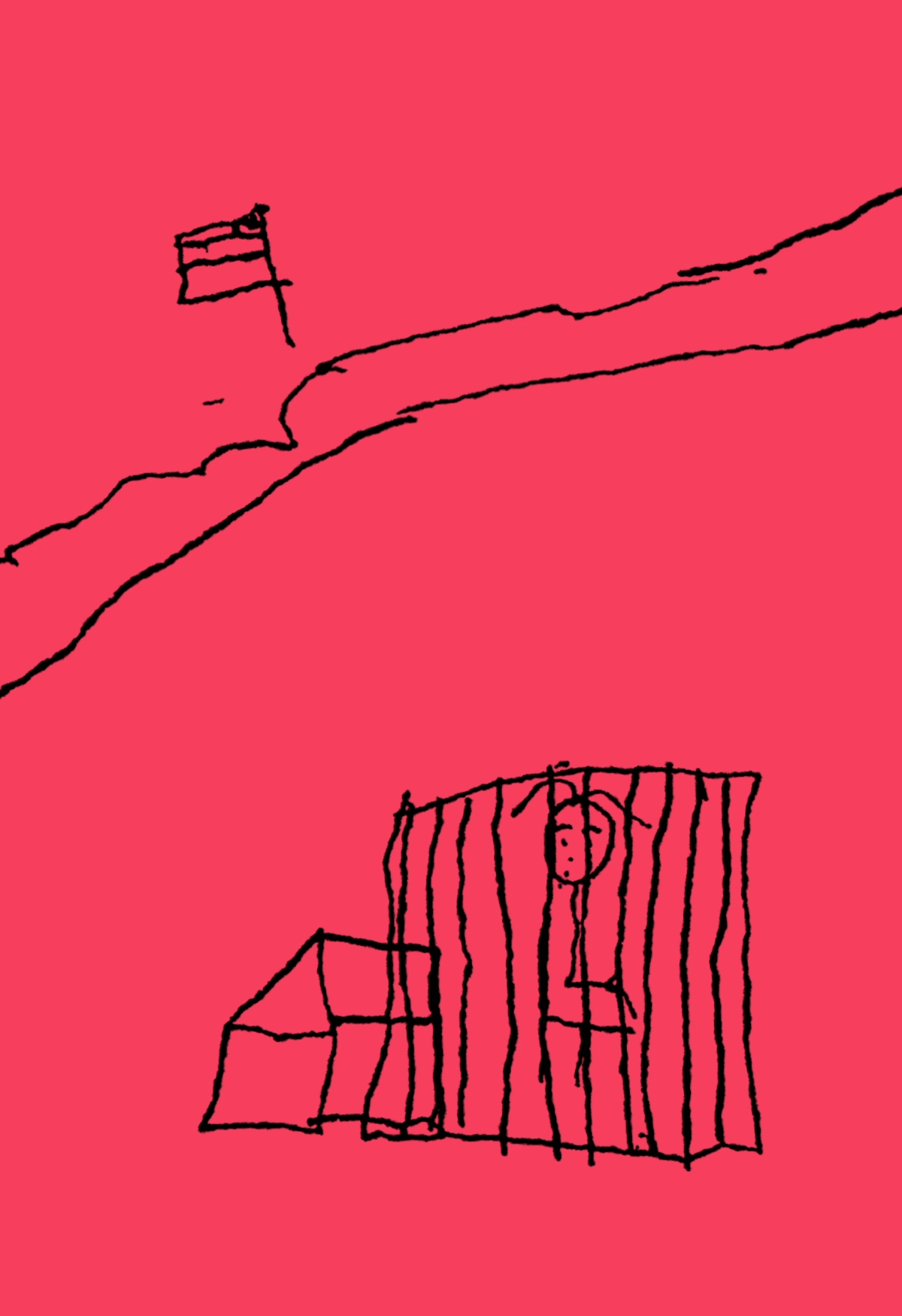 Illustration System We adapted real drawings made by children in detention for illustrations
Activation
Signing on the dotted line for change
We drafted carefully laid out petitions that would act as tools for Every Last One to both educate and generate support on a number of issues, allowing us to keep pace with frequent developments within immigration. These petitions drove urgent, time-sensitive actions, like demands for a child's release from detention, and more long-term efforts for change, like calls for policy reform.
One particularly effective petition called for the federal government to enact three clear policy changes and immediately pushed Every Last One into the center of public conversation about tangible immigration reform that could be implemented realistically quickly. This petition would become a frequently revisited tool in Every Last One's arsenal.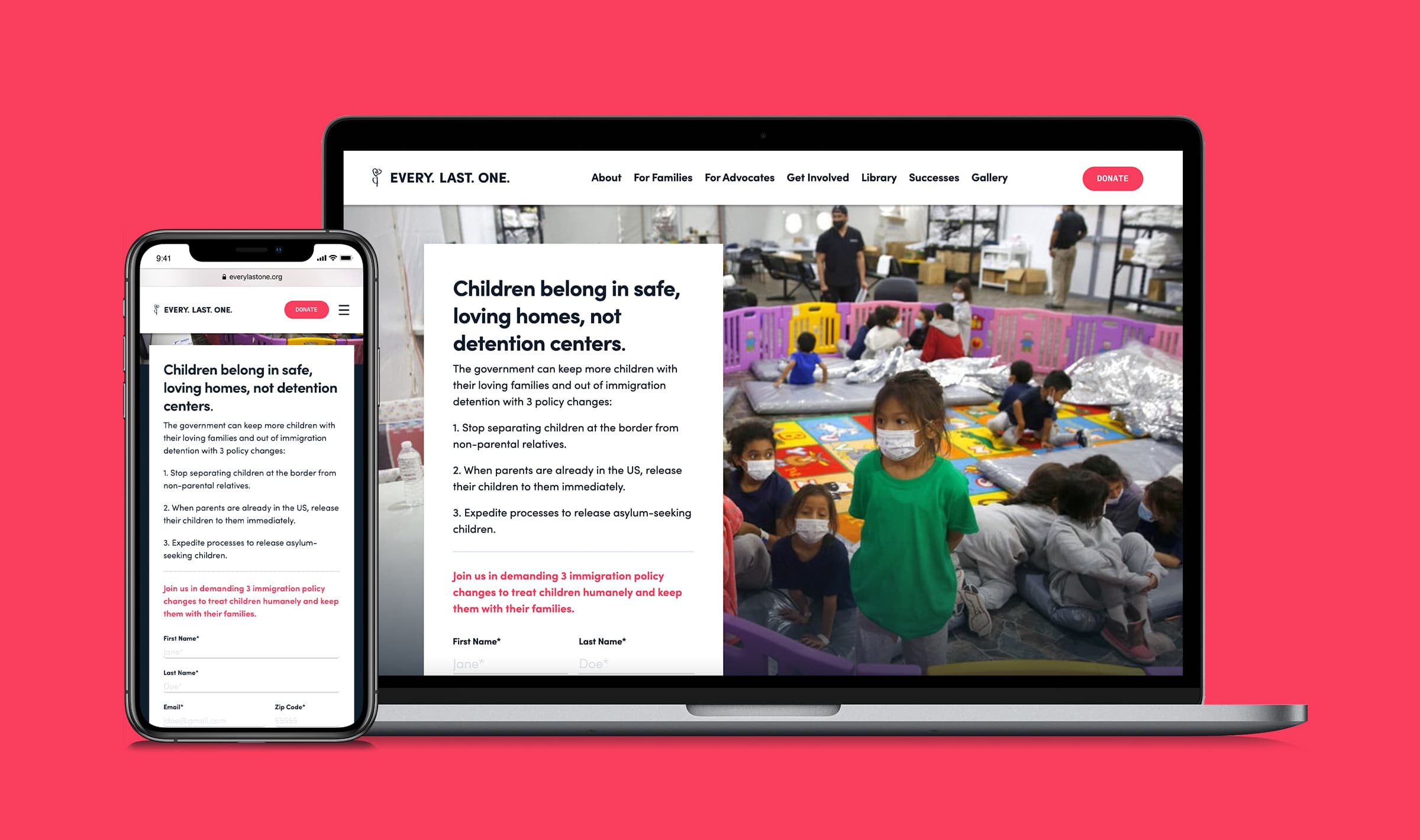 Petition Pages designed to drive meaningful impact on all devices.
RESULTS
We mean it when we say every last one
Over 200 migrant children have been released from government detention and reunited with their families or caring sponsors after ELO intervened.
Together, we will continue to get them out. Even in the first six months of the Biden Administration, we see how many thousands of children remain trapped in detention, how many families remain apart, separated by insidious policy of our immigration system. Now and moving forward, we are committed to supporting Every Last One and demanding justice for every asylum-seeking child and family who comes to our border.