Hustle
Let's talk texting
A market leader in peer-to-peer communication, Hustle has transformed how organizations and their members talk. It all starts with text. The first-of-its-kind and best-in-its-class, Hustle enables organizations to convert simple text messages into a powerful and dynamic tool to meaningfully engage with people and drive them to take action.
View Website
→
The Approach
The Challenge
Projecting the value of SMS and MMS marketing
Hustle had the technology, the reputation, and the personality—first peer-to-peer platform to market, cutting-edge security, approachable, forward-thinking, and fun. But their website failed to excite prospective customers, communicate their vibe and values, and communicate their tech's value. Staff couldn't easily access and update the hardcoded website, which remained largely unchanged for half a decade, and potential clients could easily lose focus on what Hustle was all about. To highlight what Hustle has to offer and ensure they stand out from competitors, we built a website that is not only user-friendly, but also sharp, fresh, and—you guessed it—personal.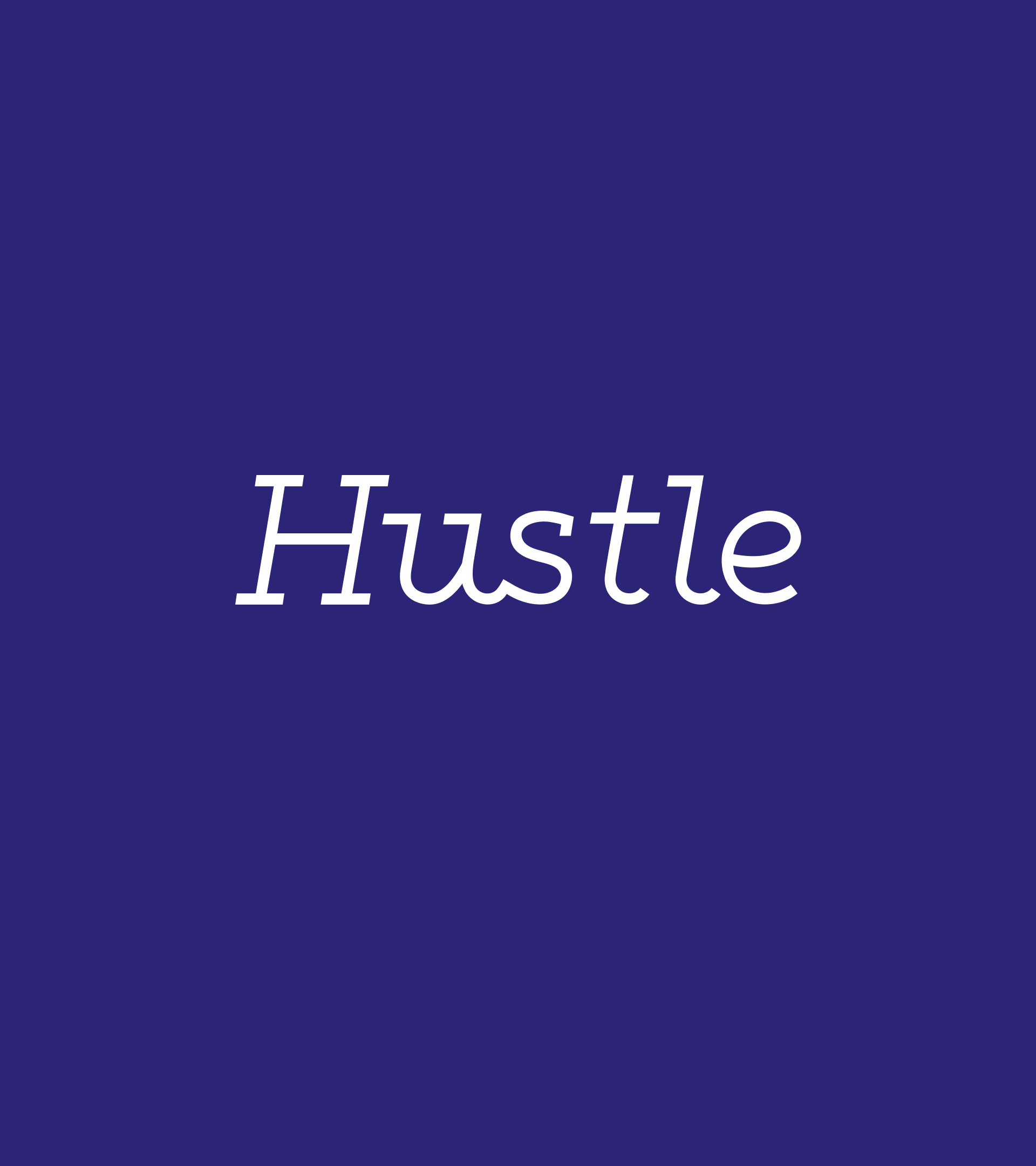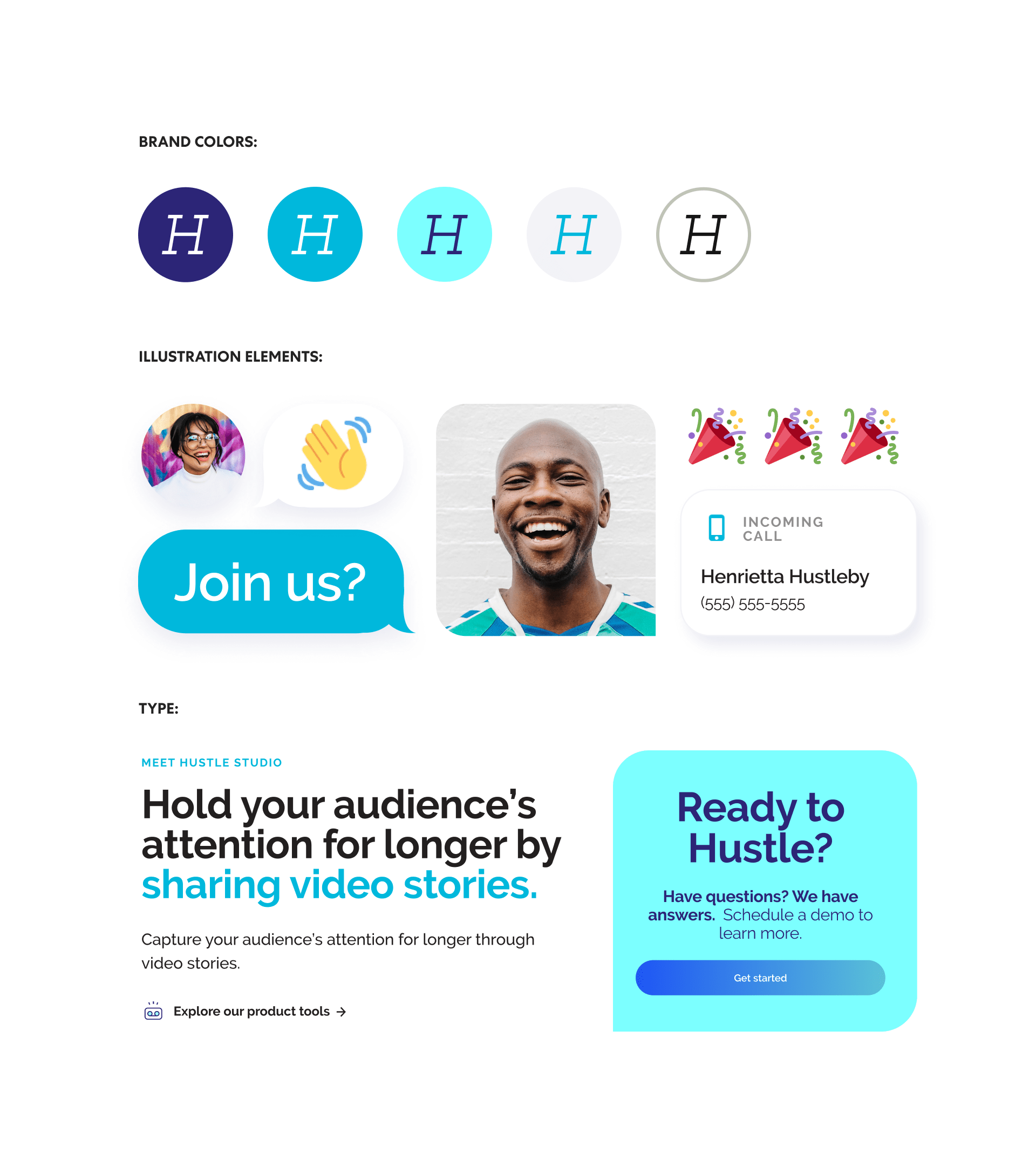 BRAND IDENTITY How do we make Hustle stand out? We created a visual language that incorporates the brand's key elements: subtle gradient application, a single primary typeface, circular frames, and allusions to the texting interface via rounded container edges.
The Brand
Evolving a bare-bones brand into a dynamic system
In developing Hustle's web identity, we took existing brand documentation and turned it into a coherent system that could support the presentation of complex information. This meant creating something that was flexible, accessible, and ownable. By adapting Hustle's definitive brand elements, such as colors and typeface, we developed an illustration system to complement the new visual language that showcases the platform's product features. Simplified representations of Hustle's interface are brought to life through simple, snappy, and sophisticated motion animation, while new photographic assets emphasize warmth and human connection.
Our Audience
Getting everyone to Hustle
With clients spanning across nonprofit, education, commercial, politics, government, and labor, Hustle needed messaging that spoke to a wide range of audiences while staying rooted in its vision: meaningful human connections that drive action. For Swell, this meant developing content that spoke to Hustle's universal appeal as a communications platform while highlighting its unique problem-solving capabilities for specific industries. We provided potential clients a sneak preview of the positive experience they can expect from Hustle through industry-specific interior pages that feature use cases, easy-to-navigate hubs of client success stories, and walls of client logos.
The Impact
A compelling platform for a standout company
Hustle allows users to hold the attention of their members, customers, and constituents longer by reaching them on their phones and seamlessly tracking the results of engagement. We built a website that reflects this. We developed a new information architecture and built a website that prioritizes a clear user experience. Our goal wasn't just to restructure the website, but to develop building blocks that allows the Hustle team to take over the wheel and steer their website as the company shifts and grows. The outcome? A better experience for everyone.