United Way of Greater L.A. – Measure H
Measure H
In 2017, the voters of L.A. County passed Measure H and dedicated unprecedented resources to fighting homelessness. In 2020, we set out to remind voters where that money has gone. So what are people doing to end homelessness across L.A. County? The answer: a lot.
The Approach
The Challenge
What are people doing to end homelessness in L.A. County?
Passed with the overwhelming support of voters in 2017, Measure H created a quarter-of-a-cent sales tax to fund homeless services, like street outreach workers, short-term housing, and the services that are provided with supportive housing. Since then, our collective work has tripled the size of the homelessness response system and produced thousands of outreach workers and caseworkers to connect people on the streets to housing and services that never existed before.
We set out to make sure Angelenos knew about it.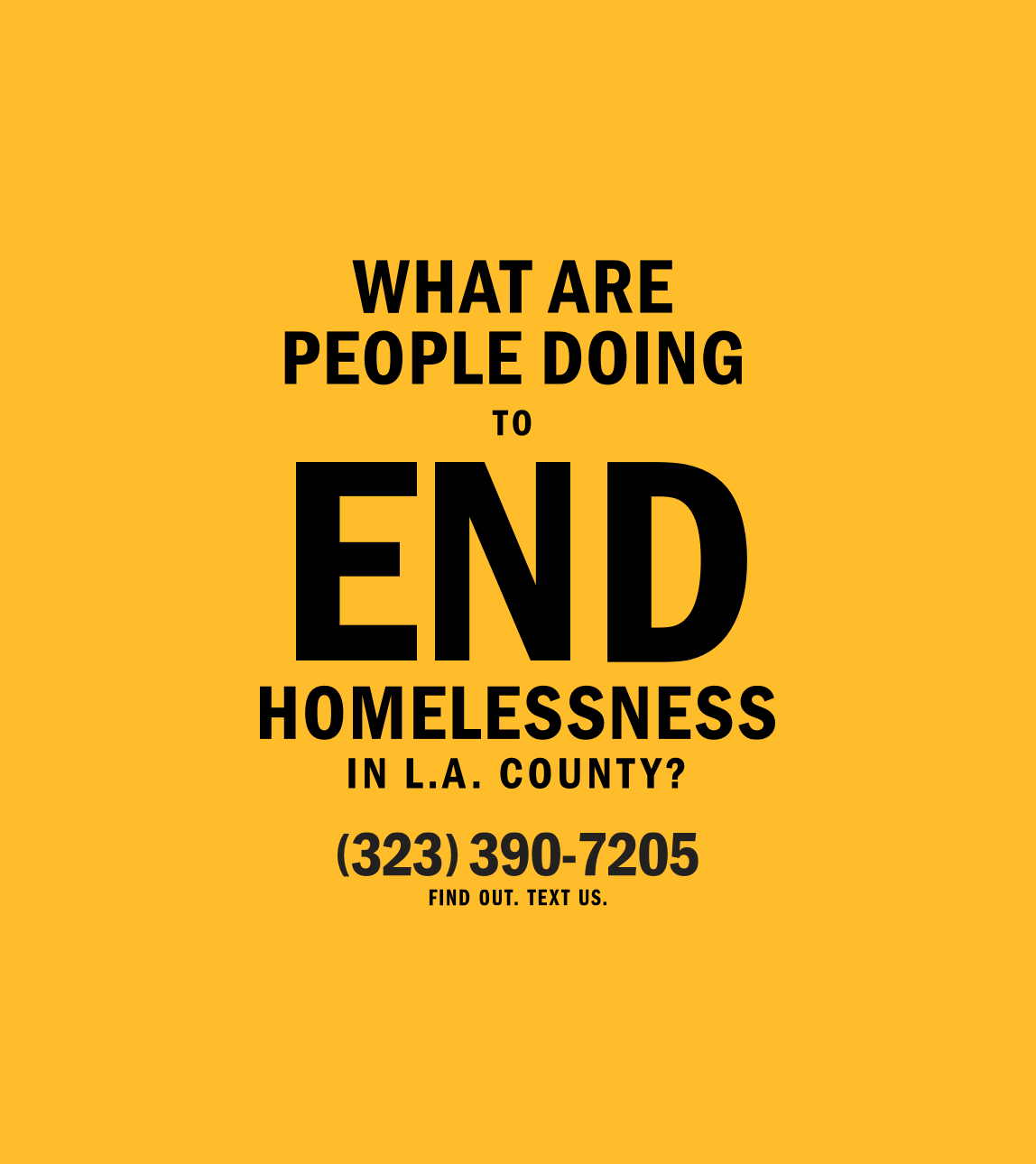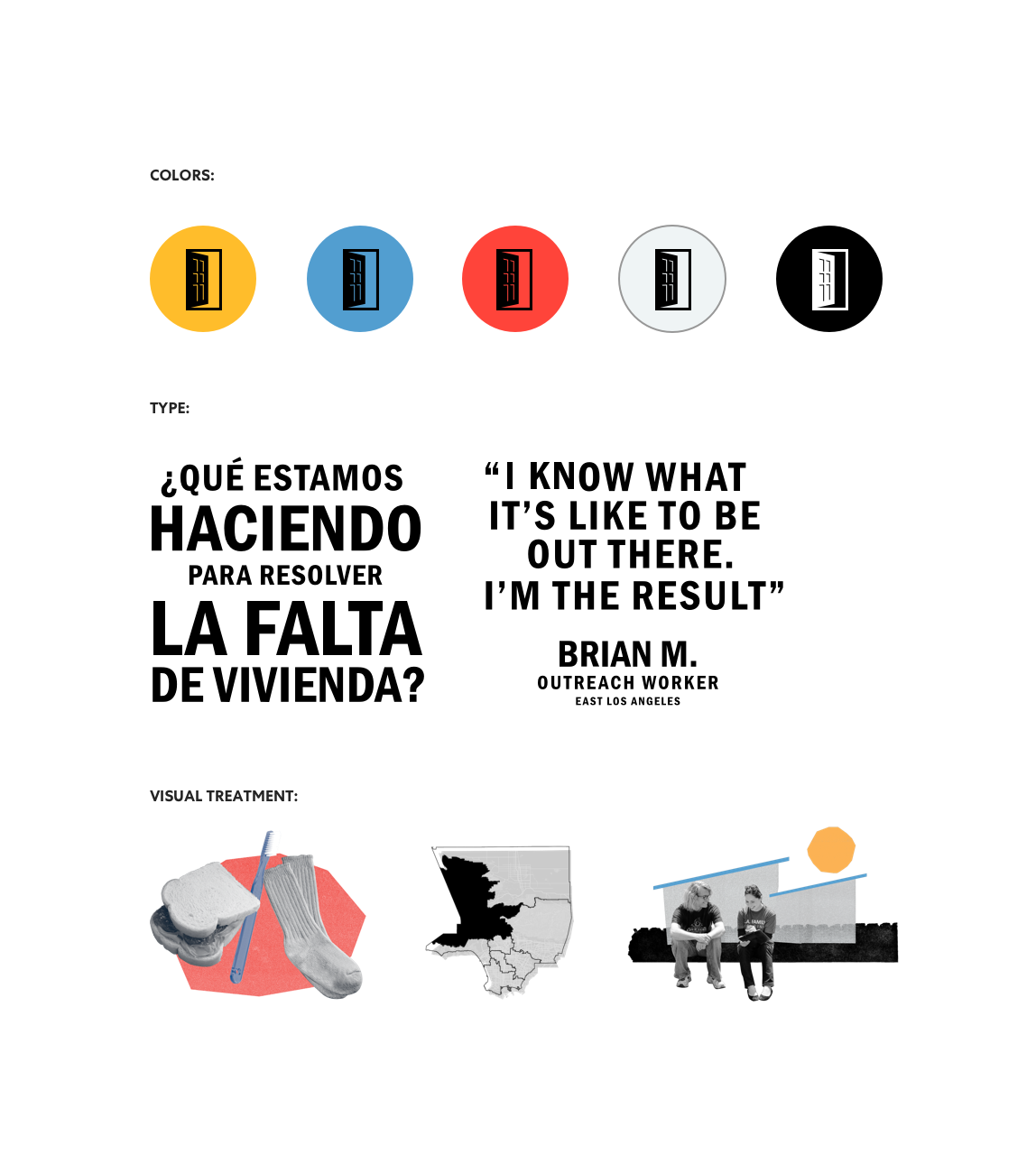 Identity Development Building from components of the larger Everyone In brand, we created a subidentity inspired by raw messaging of lofi print media. The graphic system that emphasized direct messaging over fussy design supported the video explainers from organizers and social workers and allowed them to take center stage.
The Approach
Turning a new audience into activists through education
As a direct result of the investments made in 2017, 133 people move from homelessness into housing every day. We sought to attack the cynicism that suggests "nothing is happening," both to help people better understand what is happening and to educate them about what we need to do to create even more progress.
Through bold placements on billboards, buses, and even trains, we invited Angelenos to ask their own questions and provided the opportunity to listen to the experiences of organizers and outreach workers in their own words.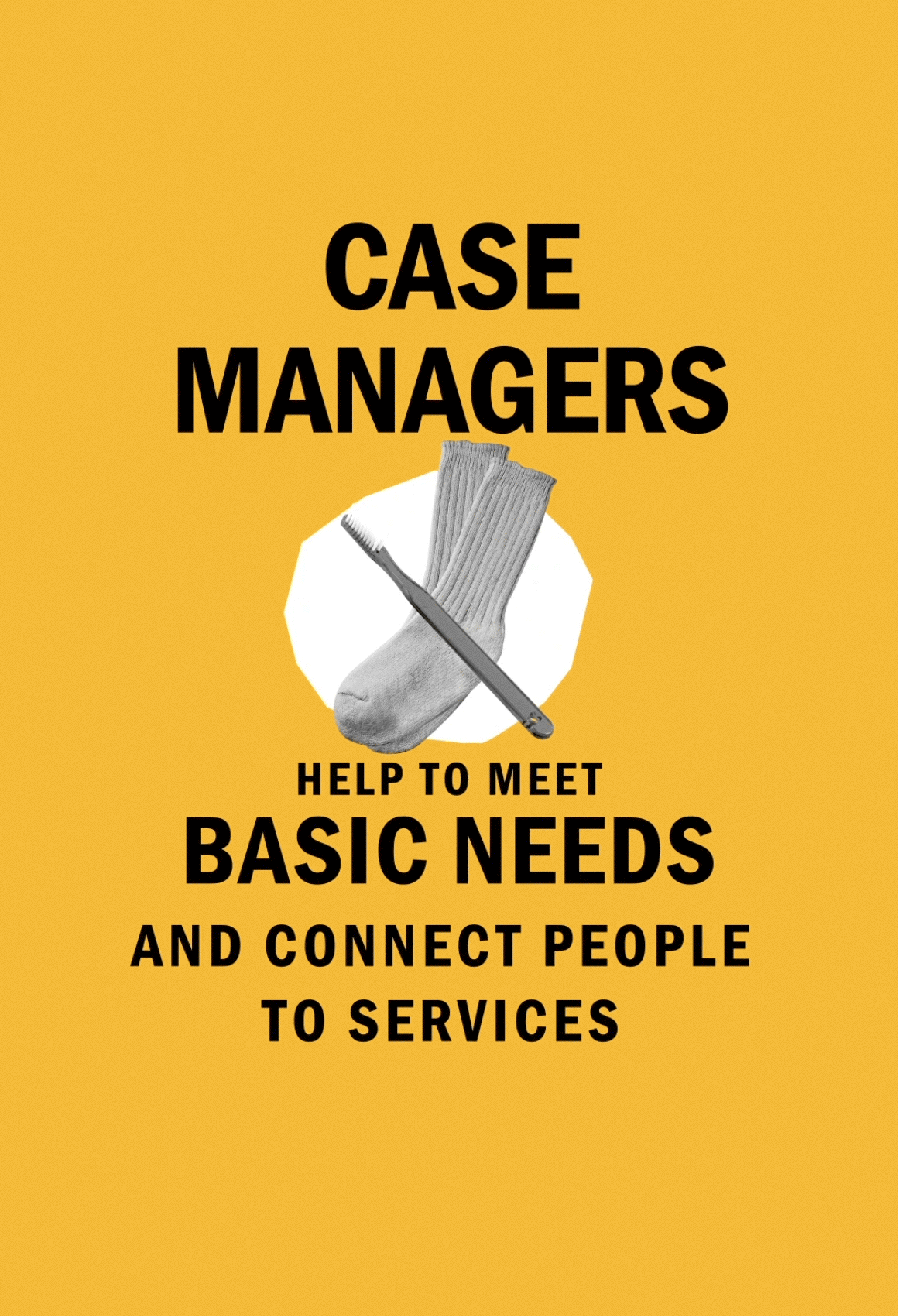 Bold, animated fact graphics were mixed into the flow of more personal, human-driven content to encourage message retention and sharing.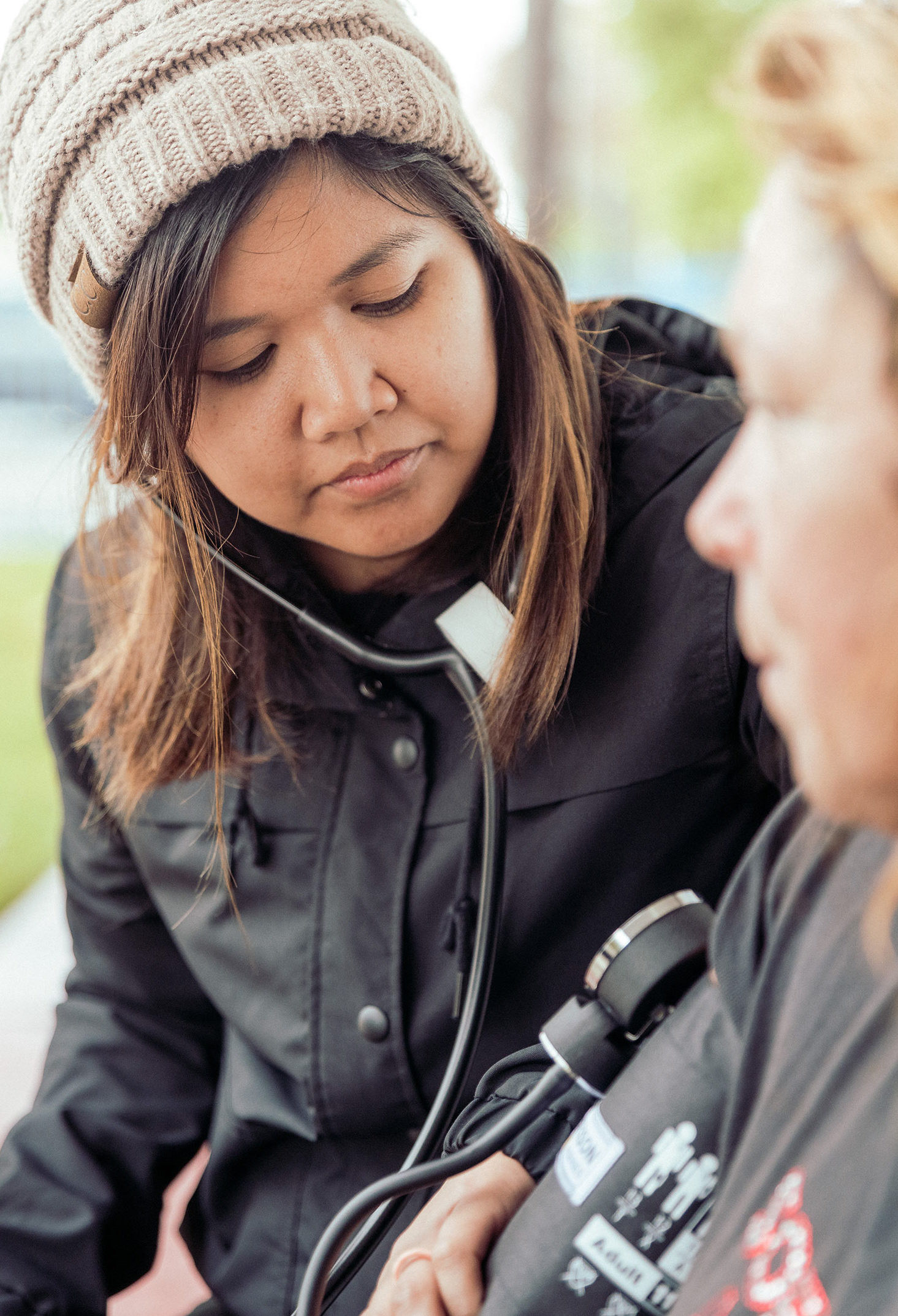 Direct-to-camera storytelling reinforced the humanity of the campaign. By highlighting real people we made sure to only broadcast the stories of authentic, trustworthy messengers.
The Result
Celebrating the achievements of Los Angeles' unsung providers
Many people don't know about L.A.'s outreach workers and everything they do to end homelessness. It is our responsibility to make the public aware of this work so that everyone sees its value and continues to invest in real solutions.
Millions of impressions. Hundreds of outreach texts. Countless examples of tax payer dollars put to use to make LA a better place.